Bathroom Renovations Balmain
Remodels & Makeovers
Custom Designs
30+ Years Experience
Transform your bathroom, kitchen or laundry with style, functionality & affordability.
Get Free Quote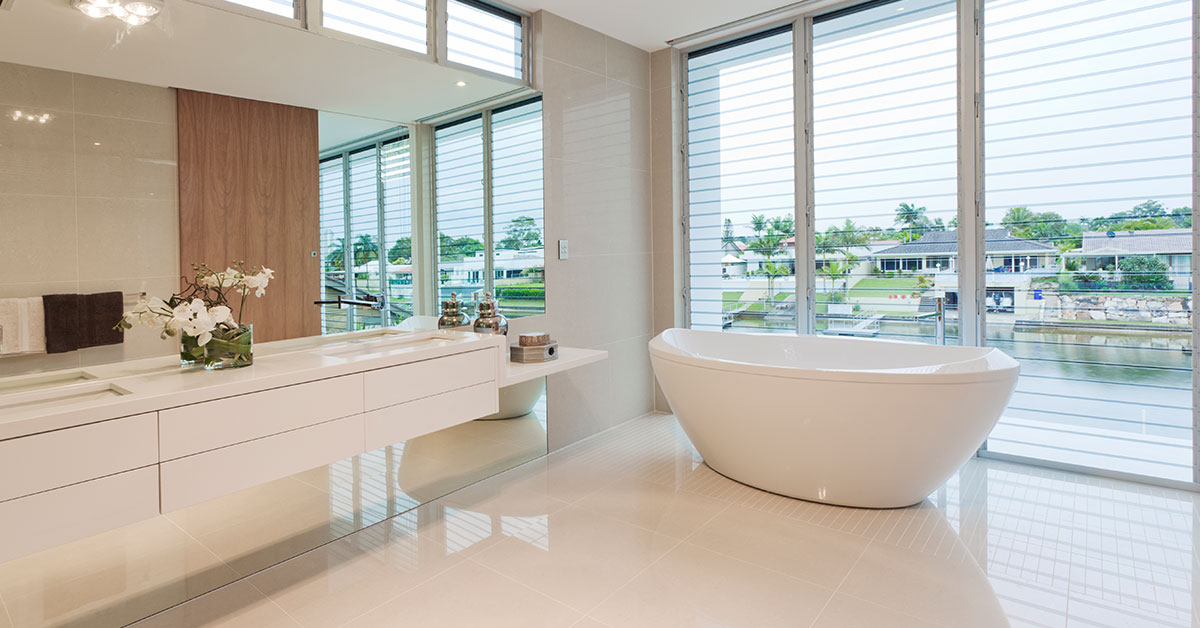 Balmain Bathroom Designers & Renovators
Welcome to NuDesign Bathroom Renovations, your trusted partner in transforming your bathroom space in Balmain. We offer professional and tailored bathroom renovation services to meet your specific needs and preferences.
Whether you own a Victorian, Edwardian, or contemporary-style home, our team of experts brings together years of experience and creative innovation to ensure your new bathroom not only complements the architecture of your home but also enhances your lifestyle.
Let us guide you on a journey to create a bathroom that is a true reflection of your personal style and functional needs.
Professional Bathroom Renovations in Balmain
Specialising in bathroom renovations, we provide an end-to-end solution for all your needs.
From simple remodels to complete overhauls, we ensure your new bathroom perfectly combines aesthetics, functionality and quality.
Our Expertise in Bathroom Design
Our team is skilled in creating designs that align with your lifestyle, preferences, and the architectural style of your home.
We blend creativity and practicality to produce results that are both beautiful and long-lasting.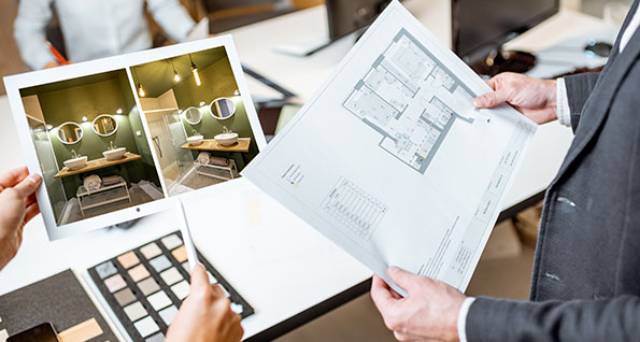 Our Process for Bathroom Renovations
We follow a methodical approach to ensure every bathroom renovation project is executed to perfection.
This includes initial consultations, the design phase, product selection, and final construction, always keeping you informed and involved at every step.
Understanding Balmain's Unique Architectural Styles
Balmain presents a diverse range of architectural styles, from Victorian and Edwardian heritage homes to sleek modern residences.
Our expertise allows us to design bathrooms that accentuate your home's distinctive character.
Victorian and Edwardian Style Homes
Many of Balmain's older homes exhibit Victorian and Edwardian aesthetics. We are adept at renovating bathrooms in these homes, incorporating classic design elements while ensuring modern functionality.
Contemporary and Modern Style Homes
For contemporary homes in Balmain, we focus on creating modern, sleek bathroom designs that enhance the minimalist aesthetic. We use a combination of innovative fixtures and design elements to achieve this.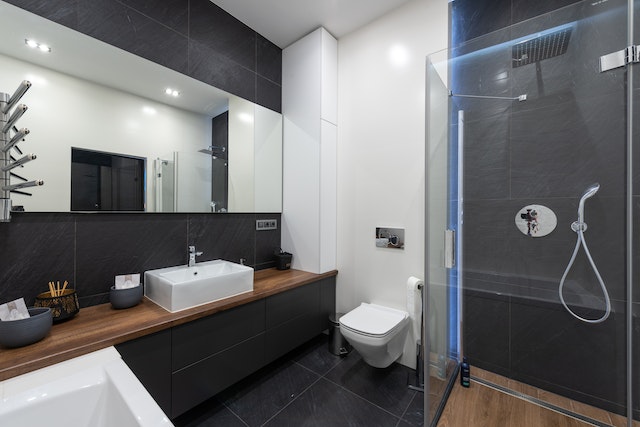 Balmain's Local Demographics and Home Renovation Needs
Understanding the local demographics of Balmain helps us deliver bathroom renovations that meet the specific needs and preferences of residents.
Our Experience with Balmain's Lifestyle
Balmain offers a unique lifestyle, with a blend of old-world charm and modern convenience. We ensure our bathroom designs reflect this, balancing comfort, style, and practicality.
Tailoring Bathroom Designs to Suit Balmain's Demographics
We take into account Balmain's varied demographic to create bathroom designs that suit different family sizes, age groups, and lifestyles. This makes our bathrooms both attractive and highly functional.
The Importance of High-Quality Bathroom Renovations in Balmain
High-quality bathroom renovations not only enhance your daily living experience but also significantly contribute to your property's overall value.
Enhancing Property Value
A well-designed and executed bathroom renovation can substantially increase your property's value. This is especially significant in an attractive market like Balmain.
Improved Functionality and Comfort
Our bathroom renovations also focus on improving the functionality and comfort of your space, ensuring it perfectly suits your needs while providing a relaxing sanctuary in your home.
Our Promise for Bathroom Renovations in Balmain
We are committed to delivering exceptional quality and unparalleled customer service in every bathroom renovation project we undertake.
Customised Bathroom Renovation Solutions
We understand that each home is unique, and therefore offer customised solutions to ensure your new bathroom meets your specific needs and preferences.
Commitment to Quality and Customer Satisfaction
Our primary goal is your satisfaction. We achieve this by using high-quality materials, implementing meticulous workmanship, and providing excellent customer service throughout the renovation process.
Other Services in Balmain
Aside from bathroom renovations, we also offer a range of other services to help you improve and maintain your home.
Kitchen Renovations
We provide high-quality kitchen renovations, helping you create a space that's not only beautiful but also highly functional and suited to your lifestyle.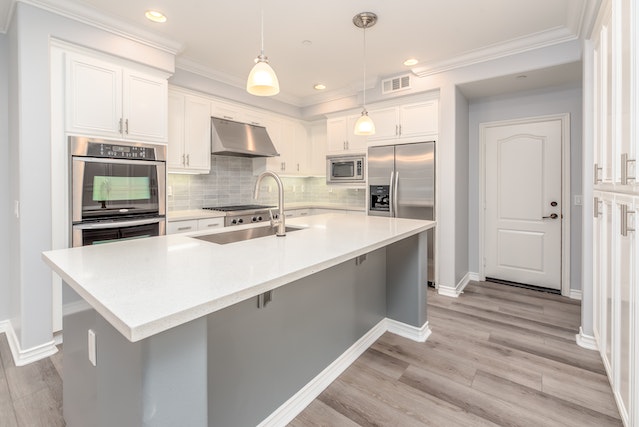 Laundry Renovations
Our team also specialises in laundry renovations, creating practical and efficient spaces that make everyday tasks easier.