NuDesign Bathroom Renovations Sydney
Remodels & Makeovers
Custom Designs
30+ Years Experience
Experts at transforming bathrooms that gain the 'wow' factor at value-for-money prices.
Get FREE Quote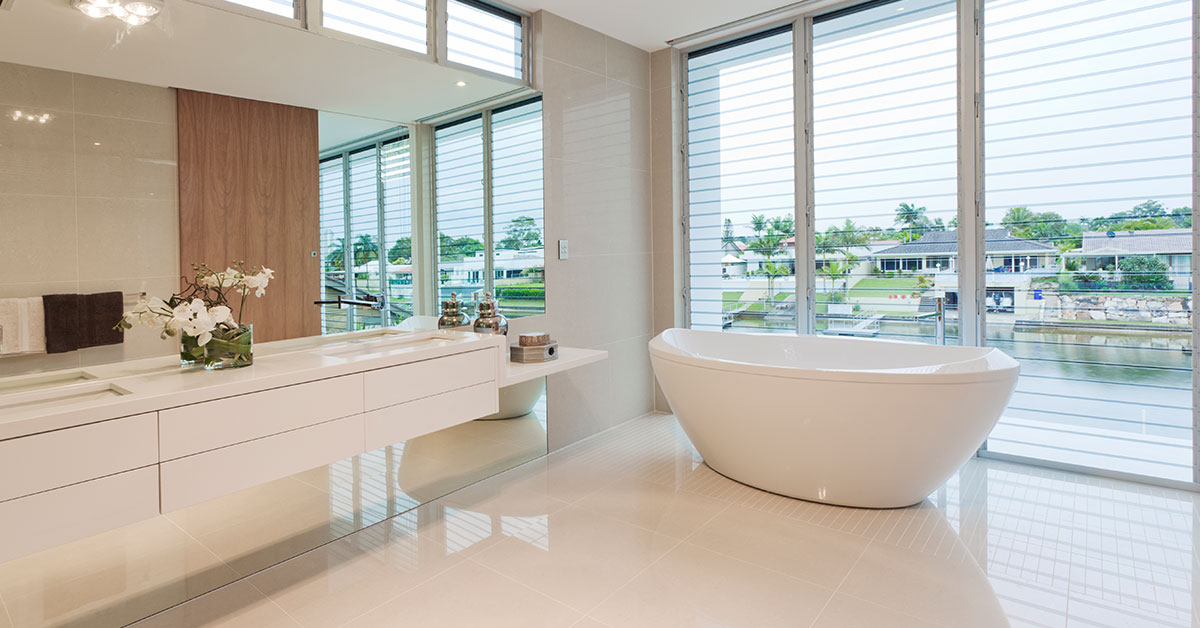 Professional Designers & Expert Renovators
Our premier bathroom renovation company also provides sensational kitchen and laundry renovations. Specialising in complete makeovers, our talented team handle everything with meticulous attention to detail. From the initial consultation to the finishing touches.
Superior Bathroom Renovators
We specialize in transforming bathrooms into beautiful and functional spaces. Our team of skilled professionals is dedicated to delivering exceptional results on every project.
Custom Bathroom Renovatons
At NuDesign, we understand that each homeowner has unique needs and preferences. That's why we provide custom bathroom makeovers, enabling you to create a space that aligns with your vision and lifestyle. Plus, we manage every aspect of the project, inlcuding all design, demolition, all trades and clean up, ensuring everything is done to perfection.
Talented Design Team
From conceptualizing the design to the final touches of the renovation, our team ensures your bathroom remodel reflects your style and meets your functional requirements. We create custom layouts and incorporate unique styling options to blend with your current interior design. Come to us with your ideas and let our creative team guide you through the decision making prcoess.
Local & Imported Bathware
Through our network of wholesale industry partnerships, we provide you with access to a large range of fittings, fixtures and materials for your bathroom reno. From brass and chrome fittings, floating vanities and toilets, to soak tubs, spa baths and the latest in smart bathroom amenities. We have exactly what you need to create a top quality bathroom.
Small, Ensuite & Master Bathrooms
Throughout our decades in the home improvement industry, we have worked on bathrooms of all shapes and sizes. With this experience, we have efficient and attractive solutions for all types of ensuites, small bathrooms, powder rooms, all the way up to large family, guest and master bathrooms. We can even combine laundry features into bathrooms as needed.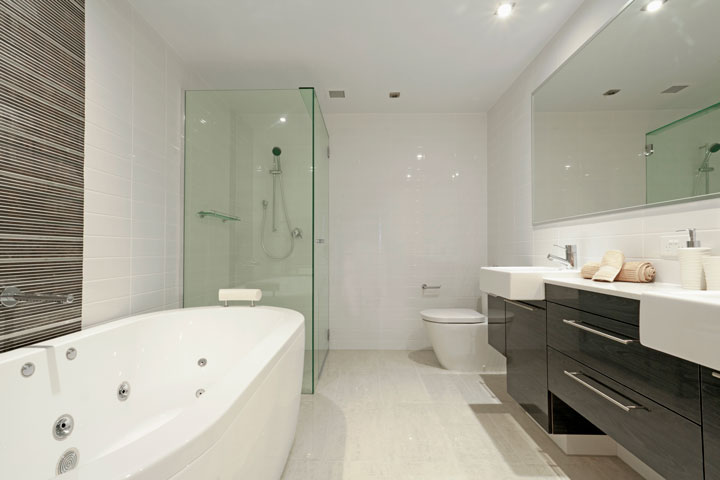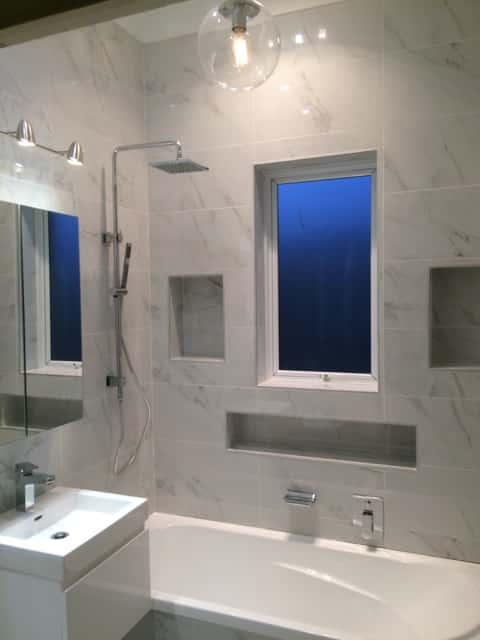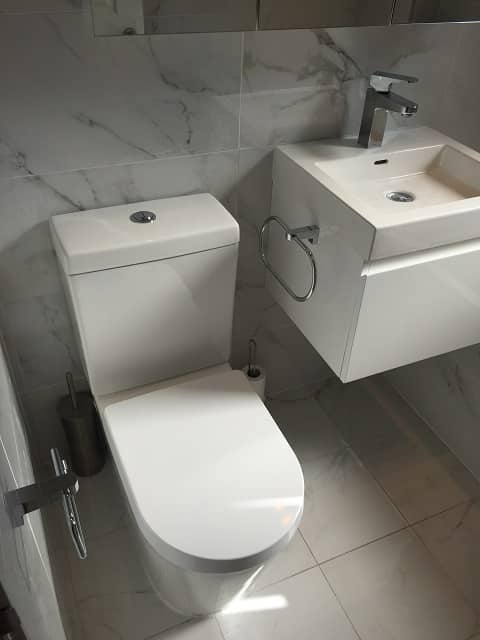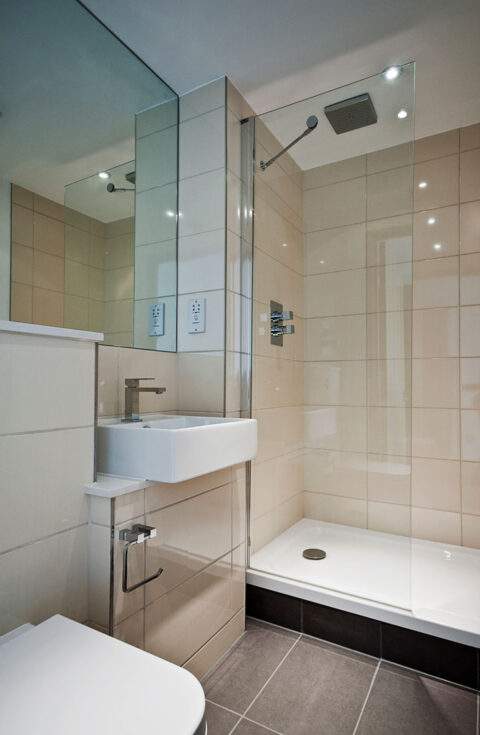 Feedback From Our Customers
We recently had our Bathroom/ Laundry renovation done by the team at NuDesign. From the first meeting with Monnia, we were delighted with the great design ideas and flexible approach…

NuDesign Bathroom Renovations team did an excellent job installing and re-tiling our new shower room. Very high quality craftsmanship with a real eye for detail. Very capable and very trustworthy….

I recommend NuDesign Bathroom Renovations as a returning customer. they helped me through the whole process of designing/ planing my bathroom and kitchen from … choosing materials that fit my…
My bathroom had been renovated only 6 years ago by another company and Carlos accepted to redo the shower section that was poorly done by the other company and had…

Carlos was amazing to work with for my bathroom renovation. It was my first time doing a reno and he was always there to answer questions and provide advice. He…

Carlos renovated our two apartment bathrooms – great quality workmanship, professional service and backed up by quality supporting trades. Highly recommended. Carlos stands by his work and is easy to…
See more reviews.
Need Bathroom Ideas For Inspiration?
Our bathroom designers have a wealth of knowledge to inspire you. So, if you are still in planning or gathinering ideas, here are a few popular styles that we excel in.
Modern Bathrooms

For those seeking a sleek, contemporary aesthetic, our modern bathroom designs feature clean lines, neutral colors, and minimalist decor. We focus on creating a space that's not only stylish but also highly functional.

Traditional or Classic Bathrooms

Our classic bathroom designs combine traditional elements with modern functionality. We balance color, texture, and design to create a timeless aesthetic that exudes elegance and comfort.

Minimalist Bathroom Designs

A very popular choice for bathroom renovations in Sydney is a minimalist design focused on simplicity and functionality. For this, we use a neutral colour palette, streamlined fixtures, and clever storage solutions to create a serene and uncluttered space.

Luxury Bathrooms

If you're dreaming of a luxurious retreat, our high-end designs are tailored to provide an opulent bathing experience. We use premium materials, innovative features, and sophisticated design elements to create a space of pure indulgence. Your luxurious designer bathroom awaits.
Why Choose Us For Your Remodelling Project?
There are numerous reasons why homeowners in Sydney trust us for their bathroom, kitchen and laundry renovations. Here are just a few:
Experienced Professionals

Our team of seasoned professionals have decades of experience in bathroom renovations. This ensures every project is completed to the highest standards.

Skilled Designers & Builders

Our team of expert designers work closely with you to plan your new bathroom, laundry or kitchen to suit your needs. We help guide you every step of the way.

Functional & Practical

Upgrade your bathroom, kitchen or laundry for efficiency, functionality and accessibility to match your unique lifestyle. We use clever storage options to gain space for small bathroom renovations.

Stylish & Luxurious

Gain a picture-perfect luxury bathroom, laundry or kitchen makeover that is stylish and attractive. Including rain showers, spa baths, heated floors and more to help you enjoy your bathroom experience.

High Quality Materials

We use only the highest quality fittings, fixtures and materials from reliable suppliers. This ensures our renovations provide durability and longevity.

Fully Licensed Trades

Our professional licensed tradesmen (electricians, plumbers, tilers, etc.) ensure your new bathroom, laundry or kitchen will be fully compliant & safe.

Affordable Pricing

Quality doesn't always have to come at a high price. We offer competitive pricing for our renovations, providing excellent value for your investment. Ask us about the price ranges for our packages.

Client Satisfaction

Customer service is at the core of our services. By understanding your needs, we always aim to deliver against your goals to ensure complete satisfaction.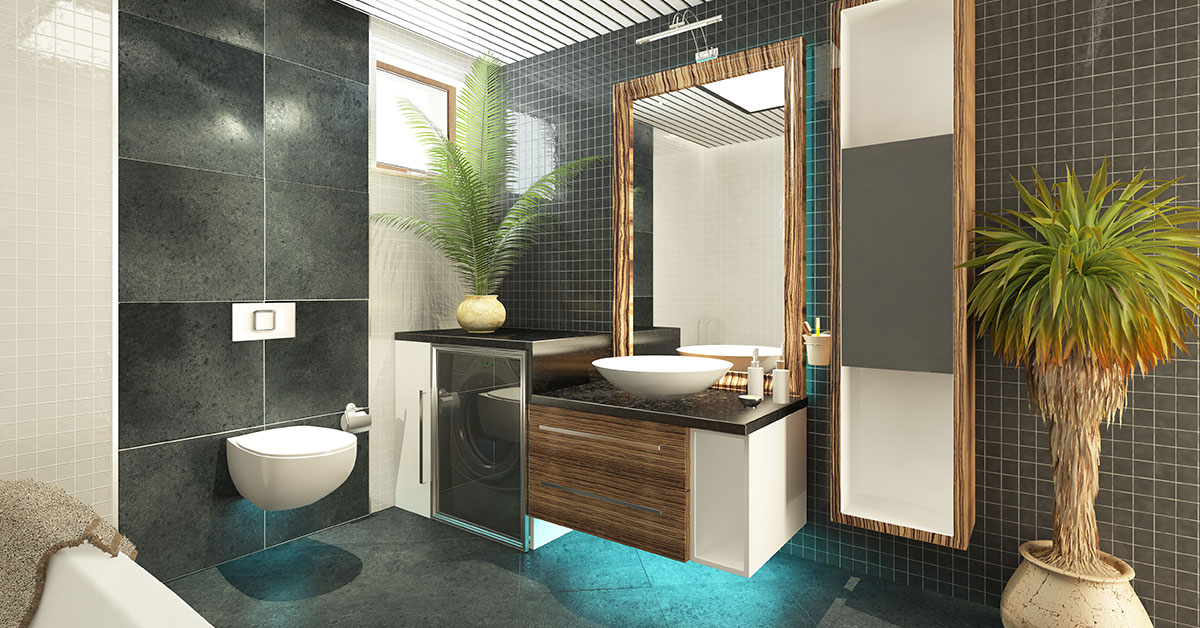 Our Design & Renovation Process
We ensure quality results by usign a thorough and meticulous renovation process.
Initial Consultation

When you contact us, our friendly team start by discussing your needs, preferences, and budget during a free consultation. This helps us understand your vision for your new bathroom.

Design & Planning

Once we've gathered all necessary information, we design a plan that suits your specific requirements. We consider every detail, from the layout and fixtures to the finishes and lighting.

Construction & Installation

After finalizing the design and plans, our team of experts will carry out the renovation. We ensure minimal disruption to your daily routine and maintain a clean and safe work environment.

Quality Assurance & Completion

Upon completion, we conduct a thorough quality check before the final handover. This ensures everything is functioning properly and that you are completely satisfied with the results.
Frequently Asked Questions
Read on as we answer the most frequently asked questions our customers have.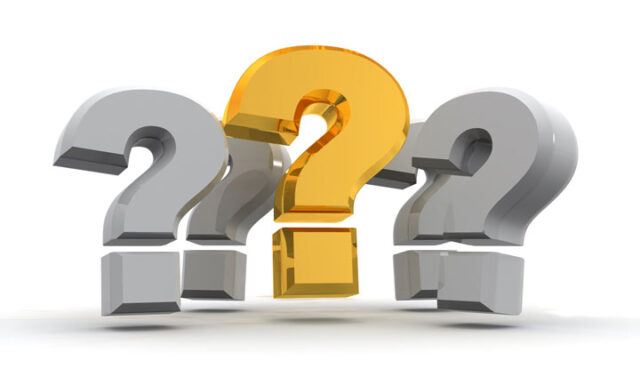 How much does a bathroom renovation cost?
The cost of a bathroom renovation can vary widely depending on the size of your bathroom, the materials chosen, and the complexity of the design. During the initial consultation, we provide an estimate based on your specific requirements and preferences. Request your free quote today to gain an accurate estimate.
How long does a bathroom renovation take?
The duration of a bathroom renovation can vary depending on the size and complexity of the project. On average, a complete bathroom renovation may take anywhere from 2 to 4 weeks. However, at NuDesign, we provide a detailed timeline during the planning stage, giving you a clear idea of what to expect.
Can I use my bathroom during the renovation process?
During a custom bathroom renovation, your bathroom may be out of service for a period of time. We work efficiently to minimize downtime and ensure your renovation is completed as quickly as possible. We also coordinate with you to reduce any inconvenience caused during the renovation process.
Do you take both small and large jobs?
Our team primarily perform complete bathroom renovation projects. This includes everything from concept design to demolition, plumbing, electrical, building, tiling, painting, etc. As such, we do not take on small patchwork jobs such as vanity replacements, new shower screens or bathtub resurfacing. For these smaller tasks, we recommend a skilled handyman, plumber, shower screen installer, etc.
Do I need a permit for my bathroom renovation?
Some minor bathroom renovation services do not require a permit. However, major renovations or changes to the structure of your home usually require a permit. We can provide guidance on whether a permit is needed for your particular renovation project. Also, we always adhere to the local council and NSW laws.
Do you provide any warranty?
Absolutely! All our work is guaranteed with a full warranty on our workmanship, materials and products. By choosing NuDesign, you are assured of friendly service and a superior result.