Kitchen Renovations
Remodels & Makeovers
Custom Designs
30+ Years Experience
Experience unparalleled kitchen transformations with NuDesign, Sydney's trusted experts in bespoke and high-quality renovations.
Get Free Quote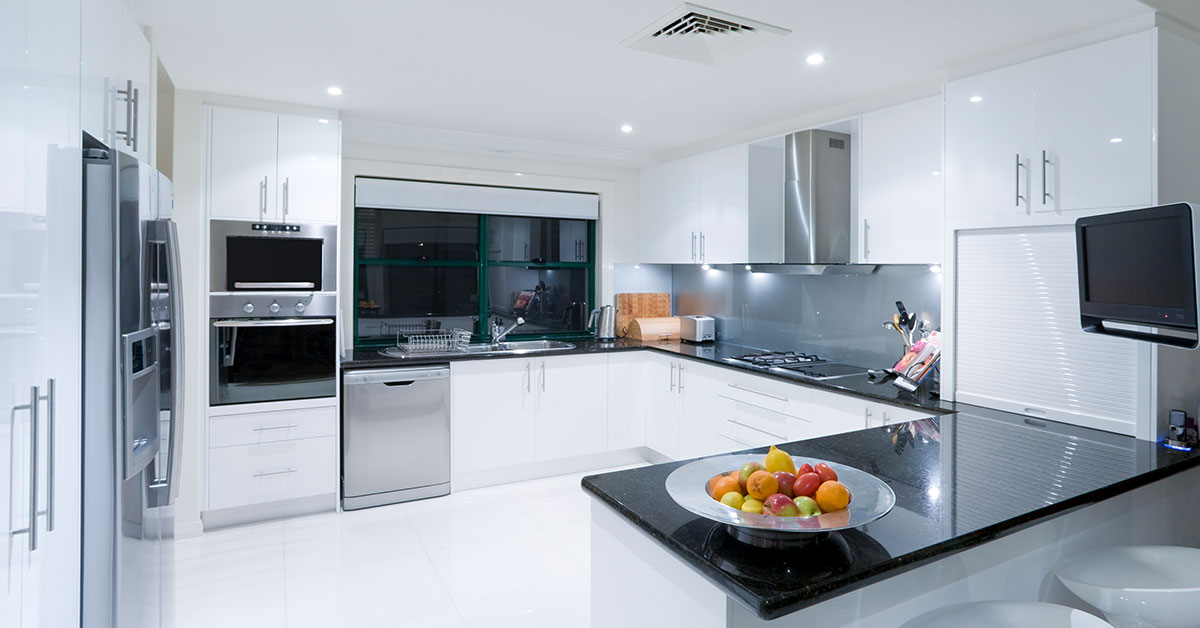 Sydney's Best Kitchen Renovations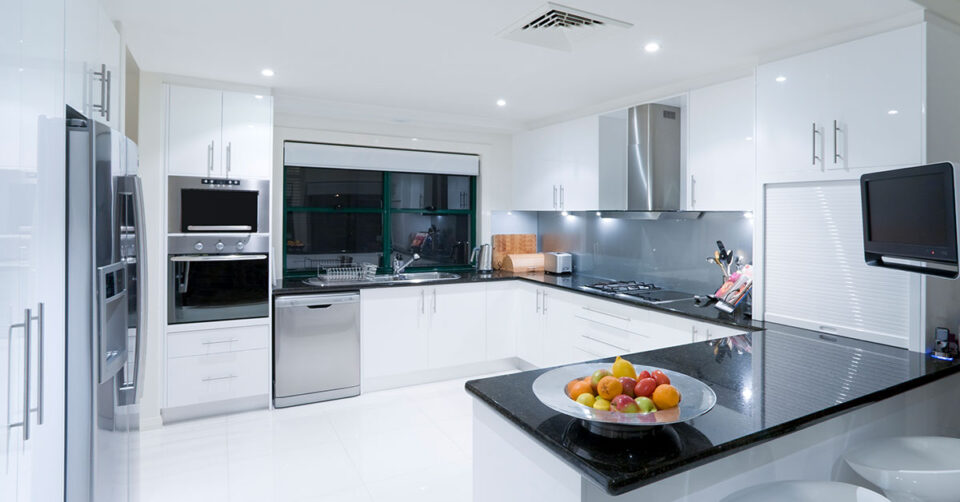 At NuDesign, we bring a perfect blend of expertise, quality, and customer service to our kitchen renovations in Sydney, NSW.
We understand that renovating a kitchen is not merely about updating its appearance, but it's also about enhancing its functionality and overall feel.
Our team, backed by extensive experience and passion, is committed to transforming your kitchen into a space that reflects your taste and lifestyle.
From initial consultation to final execution, we handle every step with utmost precision and care. Read on to explore our comprehensive kitchen renovation services and how we can make your dream kitchen a reality.
Why Choose NuDesign for Your Kitchen Renovation
When it comes to renovating your kitchen, we believe it's essential to choose a trusted partner. We bring the following key strengths to your project:
Expertise in Kitchen Remodeling
Our experienced professionals bring a wealth of knowledge and skills in kitchen remodelling.
With our expertise, we can help you navigate the complexities of a renovation project, ensuring a stress-free process and high-quality outcomes.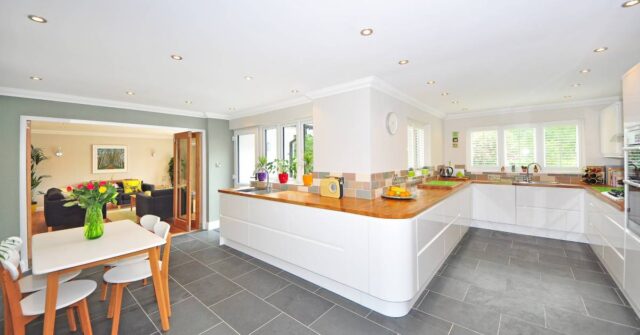 Quality Materials and Finishes
We use only the highest quality materials and finishes, sourced from trusted suppliers. This ensures your renovated kitchen not only looks great but also stands the test of time.
Transparent and Competitive Pricing
At NuDesign, we offer competitive pricing with complete transparency. We'll provide a detailed quote upfront, so there are no hidden costs or surprises.
Our Kitchen Renovation Process
We have streamlined our renovation process to ensure a smooth and hassle-free experience for our clients.
Initial Consultation
Our process begins with a consultation to understand your vision, requirements, and budget. We'll discuss your preferences for design, materials, appliances, and more.
Design and Planning
Once we've gathered all the necessary information, our team will create a detailed design and project plan. This plan will outline the timeline and cost for your renovation project.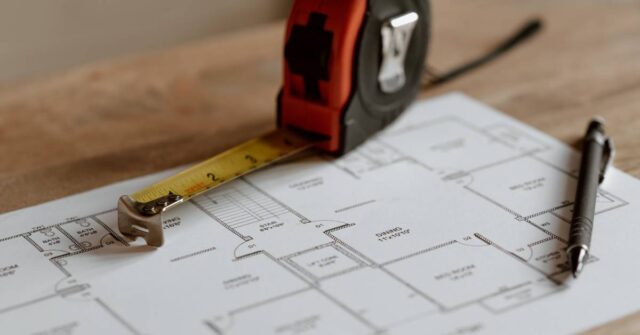 Construction and Installation
Our construction team will then begin renovating your kitchen according to the agreed plan, ensuring that all works are completed to our high standards and your satisfaction.
Post-Completion Support
After the completion of your project, we continue to offer support and services. Whether you have queries or require any assistance, we're here to help.
Kitchen Renovation Services
We offer a wide range of services to cover all aspects of kitchen renovations.
Complete Kitchen Makeovers
From minor updates to full-scale remodels, we can help you completely transform your kitchen space according to your style and needs.
Cabinet Refacing and Installation
We offer both cabinet refacing services for a quick update and complete cabinet installation for a more comprehensive change.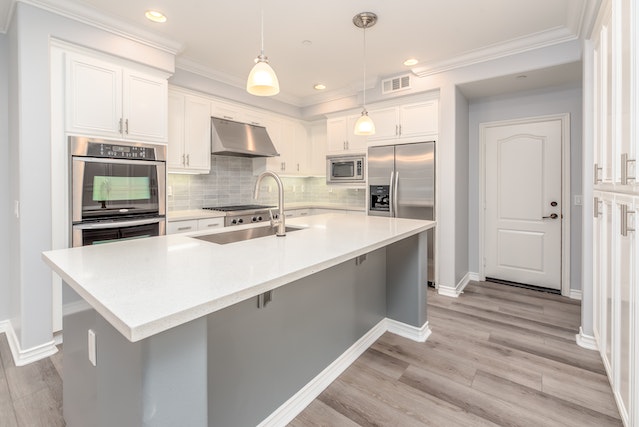 Countertop Replacement and Installation
From selecting the perfect material to professional installation, we handle every aspect of countertop replacement to enhance your kitchen's functionality and aesthetics.
Flooring and Tiling Services
Our team can help you choose and install the ideal flooring and tiling that complements your kitchen design and meets your durability needs.
Lighting, Plumbing and Electrical Upgrades
We also handle all the technical aspects of your kitchen renovation, including lighting, plumbing, and electrical upgrades, ensuring all systems work seamlessly with your new design.
Designing Your Dream Kitchen with NuDesign
We understand that every client's dream kitchen is unique. That's why we offer custom design services to make your dream kitchen a reality.
Modern Kitchen Designs
If you desire a sleek, contemporary kitchen, our team can create a modern design that combines functionality with style.
Traditional Kitchen Designs
For those who prefer a classic, homely kitchen, we can craft a traditional design that radiates warmth and charm.
Custom Kitchen Designs
If you have a specific vision or unique requirements for your kitchen, our team can provide a fully customised design solution to meet your needs.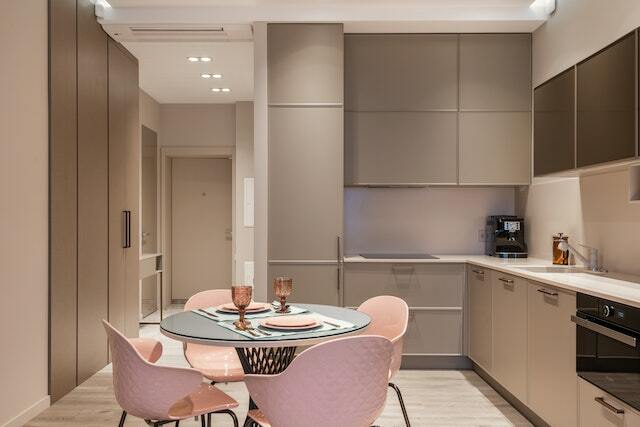 Frequently Asked Questions
We understand that you may have questions about the renovation process. Here are some commonly asked questions and our responses:
How Long Does a Kitchen Renovation Take?
The duration of a kitchen renovation varies based on the scale of the project, but we'll provide an estimated timeline during the planning stage.
How Much Does a Kitchen Renovation Cost?
The cost of a kitchen renovation depends on several factors, including the size of your kitchen, the materials chosen, and the extent of the changes you want to make.
We'll provide a detailed quote before starting the project.
Do I Need to Move Out During the Renovation?
Whether you need to move out during the renovation depends on the scale of the project. We'll discuss this with you during the planning phase.
Contact Us
If you're ready to start your kitchen renovation project or have any further questions, don't hesitate to contact us. Our friendly team is here to assist you every step of the way.