Bathroom Renovations Inner West
Remodels & Makeovers
Custom Designs
30+ Years Experience
Transform your bathroom, kitchen or laundry with style, functionality & affordability.
Get Free Quote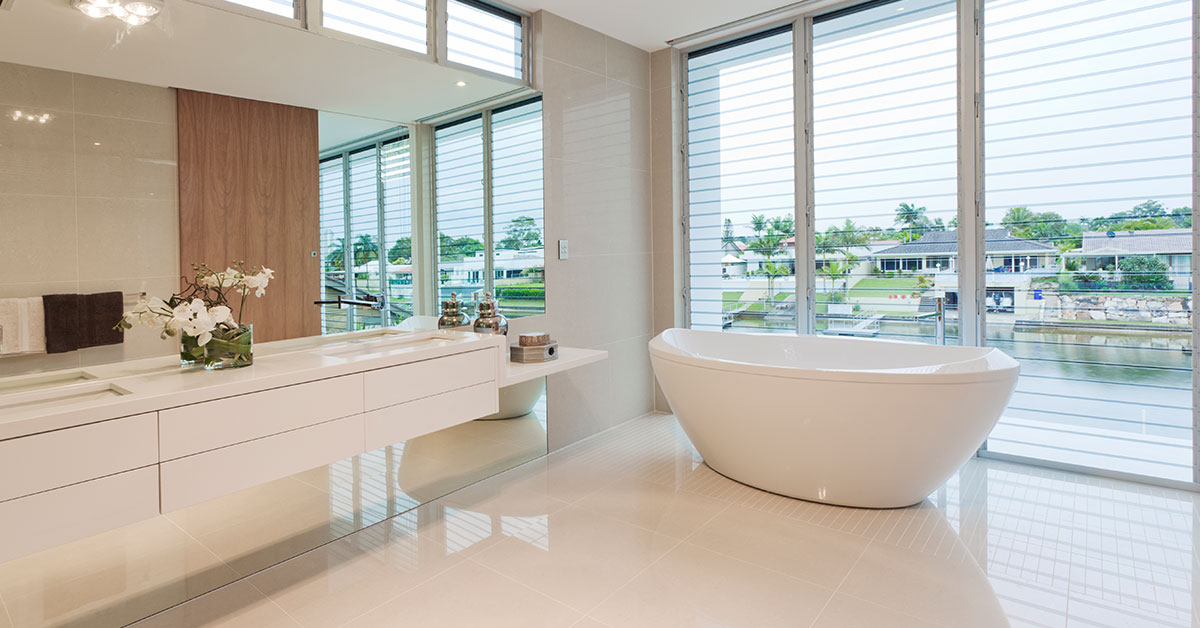 Inner West Bathroom Designers & Renovators
Welcome to NuDesign, a leading bathroom renovation company in Sydney's Inner West providing unparalleled service, quality workmanship, and customizable packages.
We don't just renovate; we transform spaces with a keen eye on materials and design, ensuring each bathroom is a unique masterpiece.
With over 3 decades of experience under our belt, we've mastered the art of tailoring bathroom makeovers to each individual client and the unique character of Sydney's Inner West homes.
Leverage our team of expert designers and renovators to take the stress out of your bathroom reno as we guide you through and manage every part of process.
We service all suburbs, including:
Feedback From Our Customers
We recently had our Bathroom/ Laundry renovation done by the team at NuDesign. From the first meeting with Monnia, we were delighted with the great design ideas and flexible approach…

NuDesign Bathroom Renovations team did an excellent job installing and re-tiling our new shower room. Very high quality craftsmanship with a real eye for detail. Very capable and very trustworthy….

I recommend NuDesign Bathroom Renovations as a returning customer. they helped me through the whole process of designing/ planing my bathroom and kitchen from … choosing materials that fit my…
My bathroom had been renovated only 6 years ago by another company and Carlos accepted to redo the shower section that was poorly done by the other company and had…

Carlos was amazing to work with for my bathroom renovation. It was my first time doing a reno and he was always there to answer questions and provide advice. He…

Carlos renovated our two apartment bathrooms – great quality workmanship, professional service and backed up by quality supporting trades. Highly recommended. Carlos stands by his work and is easy to…
See more reviews.
Expertise & Quality Workmanship in the Inner West
With a wealth of local knowledge and vast experience in the industry, we manage all aspects of your bathroom makeover, including:
Waterproofing.
Water runoff.
Tiling.
Electrical work.
Plumbing.
Building and carpentry.
NuDesign provides the following benefits whilst creating your dream bathroom:
Thoughtful placement of sinks, showers, baths, and cabinetry.
Standard manufacturer's warranty on all fixtures, fittings, and materials.
Satisfaction guarantee on all workmanship.
With NuDesign you gain a stunning, durable, and functional bathroom.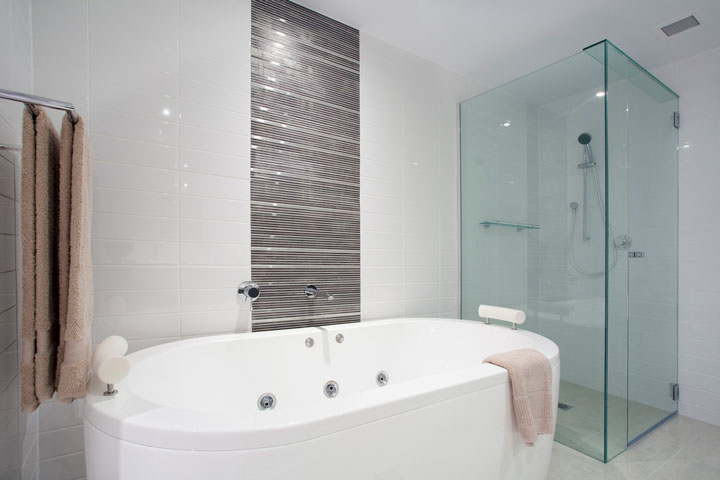 Our Bathroom Renovation Process
At NuDesign, we believe in transparency and keeping our clients informed every step of the way. Here's a glimpse into our meticulous bathroom renovation process:
Consultation: Our journey begins with a detailed consultation where we understand your vision, preferences, and the specific needs of your space.
Design Blueprint: Leveraging our expert design consultation, we craft a blueprint that marries functionality with aesthetics.
Material Selection: Quality is paramount. We guide you through selecting top-notch materials that stand the test of time while resonating with your design vision.
Implementation: With a clear plan in place, our skilled craftsmen bring the design to life, ensuring precision and adherence to the highest standards.
Final Walkthrough: Once the renovation is complete, we walk you through the transformed space, ensuring every detail aligns with your expectations.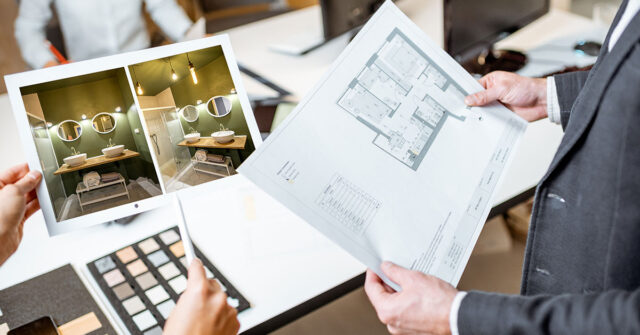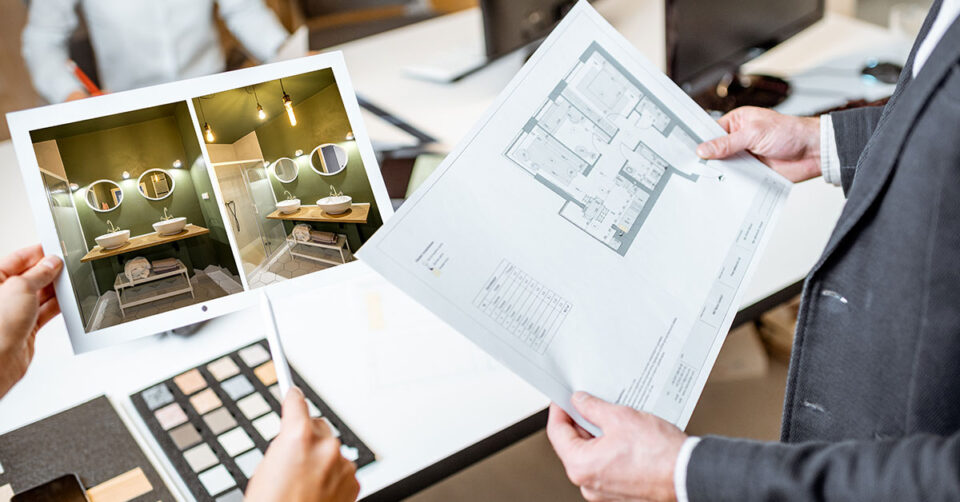 The NuDesign Approach to Materials & Design
At NuDesign, we pride ourselves on our holistic approach to our bathroom renovation services. This encompasses not only the physical transformation of the room but also the attention to detail.
Material Selection
Every fitting, fixture or item we choose serves a dual purpose: functionality and aesthetics. Here's a glimpse into our curated selection:
Tiles: We source premium ceramic and porcelain tiles known for their durability and timeless appeal. For those seeking a touch of luxury, we also offer natural stone options like marble and granite.
Fixtures: From chrome-finished taps to rain showers, our fixtures are chosen for their longevity and sleek design.
Cabinetry: Crafted from moisture-resistant materials, our cabinets promise durability while offering a range of finishes from matte to high gloss.
Countertops: Whether you prefer the natural elegance of granite, the modern appeal of quartz, or the classic charm of marble, we've got you covered.
Baths: We offer a curated range from durable acrylic to classic porcelain-enamelled steel, ensuring longevity and aesthetic appeal for every preference.
Showers: Our selection includes sleek tempered glass enclosures and a variety of tiles, from ceramic to natural stone, guaranteeing both functionality and style.
Design Philosophies
Our design approach is rooted in understanding and enhancing the essence of each of our client's properties. Here are the philosophies that guide us:
Harmony with Architecture: We believe that every bathroom should resonate with the home's overall architectural style, be it Victorian, Federation, or contemporary.
Maximizing Space: Especially in the compact homes of Inner West, we focus on designs that amplify space, using techniques like wall-hung vanities and clear glass shower enclosures.
Natural Light: We emphasize designs that allow maximum natural light, ensuring the bathroom feels airy and spacious.
Personal Touch: While we bring our expertise, we ensure that each design reflects the homeowner's personal taste and preferences.
Professional Installation & Construction
Once the design and bathware have been finalized, NuDesign's skilled tradesmen begin the professional remodelling process, ensuring a seamless and stress-free experience.
With precision focus and commitment to quality, we guarantee your bathroom renovation is completed to the highest standard. This provides you with a beautiful and functional space for years to come.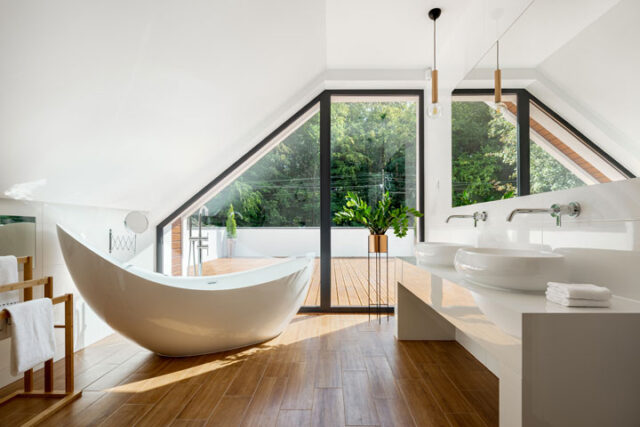 Understanding Sydney's Inner West
The Inner West of Sydney isn't just a location; it's a narrative woven with rich history. From its early days, this region has seen a transformation from industrial hubs to vibrant cultural precincts.
Celebrating Cultural Diversity
The Inner West boasts remarkable cultural diversity, from Leichhardt's lively Italian community to Ashfield's vibrant Asian markets.
Our designs honour this variety, providing bathroom solutions for diverse tastes and traditions.
Architectural Harmony
The Inner West boasts a mix of Victorian terraces, Federation homes, and modern apartments.
Our renovation approach is tailored to each architectural style, ensuring we infuse modernity while also retaining the essence of the original design.
Addressing Inner West Challenges
Many homes in the Inner West come with their unique challenges, be it space constraints of terraced houses or the specific needs of heritage properties.
Our team is adept at navigating these challenges, offering innovative solutions that maximize space without compromising on aesthetics.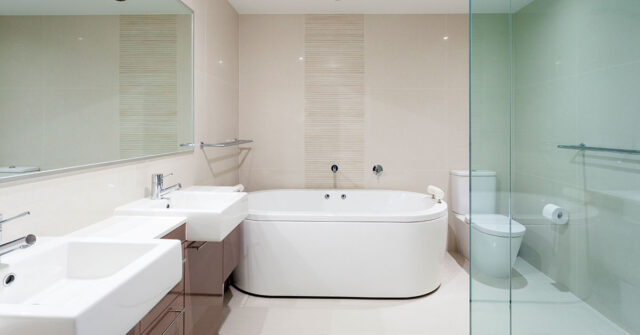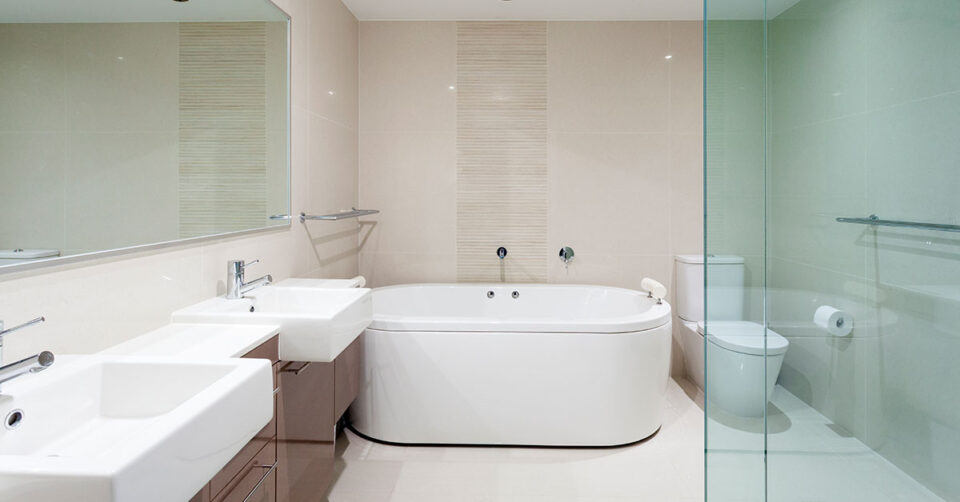 Frequently Asked Questions
We understand you may have numerous questions so here are the most commonly asked questions about our Inner West bathroom renovations.
How long does a typical bathroom renovation take?
The duration of a bathroom renovation varies based on the project's complexity. On average, a full bathroom renovation can take anywhere from 2 to 4 weeks.
This includes demolition, installation, drying times, and finishing touches. Simply ask us for a free quote to gain a more accurate timeline for your project.
How much will my bathroom renovation cost?
The price depends on bathroom size, materials, design complexity, and specific customizations. After our initial consultation, we provide a detailed quote, ensuring clarity in every cost component.
Please do not seek out the cheapest quote as you will often compromise on quality and durability.
What design styles can you accommodate?
At NuDesign, we pride ourselves on versatility. Whether you're looking for a modern, minimalist design, a classic vintage look, or anything in between, our team is equipped to bring your vision to life.
We stay updated with the latest design trends and can offer guidance based on your preferences and the architectural style of your home.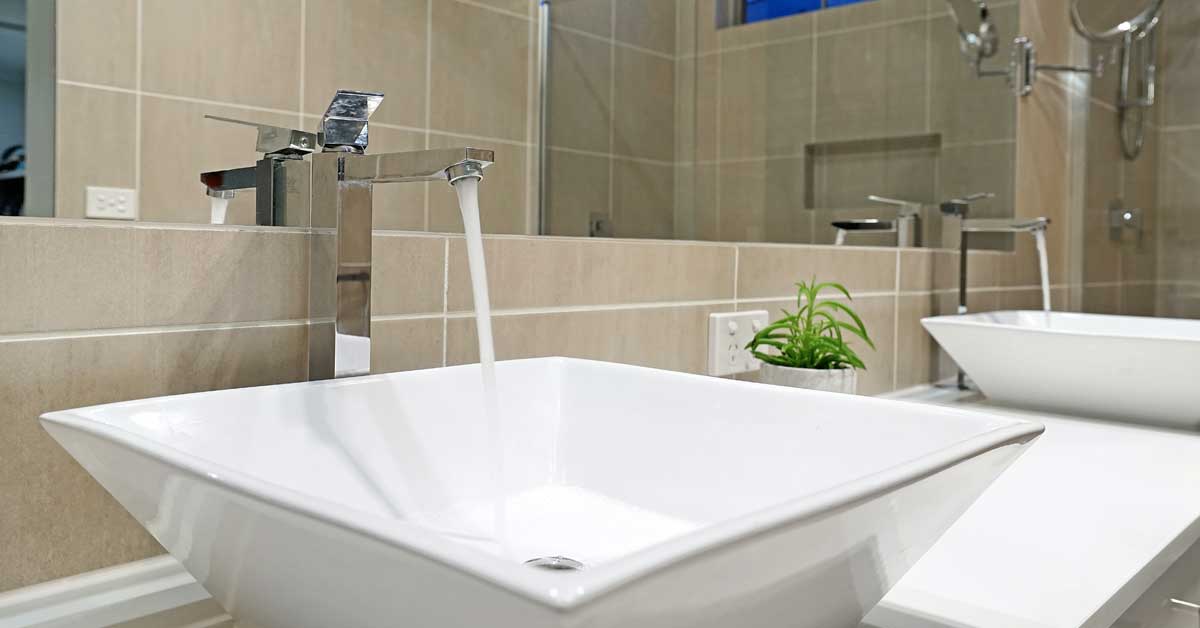 Why Choose Our Inner West Bathroom Renovators
A well-designed and functional bathroom has the power to transform your daily routine and increase the value of your property.
Choosing NuDesign for your bathroom renovation means opting for a company that guarantees exceptional service, outstanding results, and a hassle-free renovation journey.
Here's what you can expect when working with us:
Initial design consultation with an experienced and qualified tradesperson.
Streamlined communication throughout the renovation process.
Smooth transition from your old bathroom to the newly renovated one.
Embarking on a bathroom renovation journey can be overwhelming, but with NuDesign, you can rest easy knowing you're in than capable hands.