Bathroom Renovations Croydon
Remodels & Makeovers
Custom Designs
30+ Years Experience
Transform your bathroom, kitchen or laundry with style, functionality & affordability.
Get Free Quote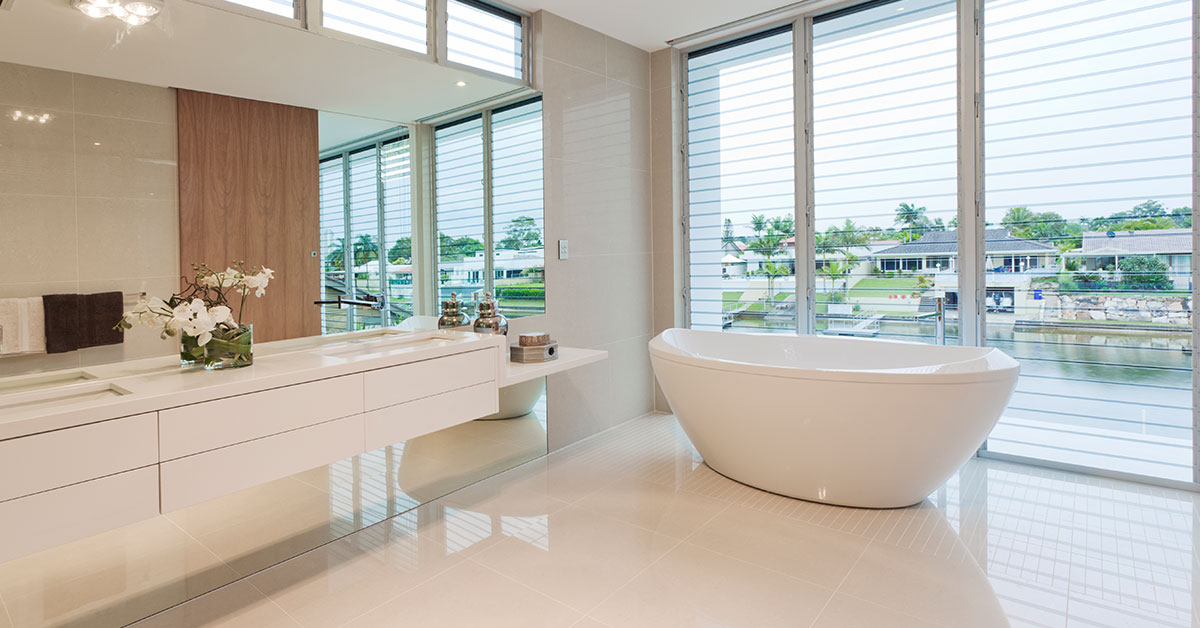 Croydon Bathroom Designers & Renovators
At NuDesign Bathroom Renovations, we pride ourselves on delivering superior bathroom renovation services to residents of Croydon, Sydney. Our commitment to quality, style, and customer satisfaction is unrivaled.
We are a local team of experienced professionals, ready to transform your bathroom into a space that perfectly reflects your needs and style.
Whether you reside in a charming federation house or a modern architectural design, we ensure that our renovation services enhance the unique characteristics of your home, increase its value, and most importantly, achieve your dream bathroom.
Explore our services and approach to understand how we can make your bathroom renovation a rewarding experience.
Your Local Bathroom Renovation Specialists in Croydon
We are proudly based in Sydney, serving all suburbs including Croydon.
Our professional and experienced team is ready to bring your dream bathroom to life, offering unparalleled expertise in every aspect of bathroom renovations.
Why Choose NuDesign Bathroom Renovations
Our commitment to excellent service, innovative design solutions, and superior craftsmanship makes us the go-to choice for homeowners in Croydon.
We take the stress out of renovations by handling everything from initial design to project completion.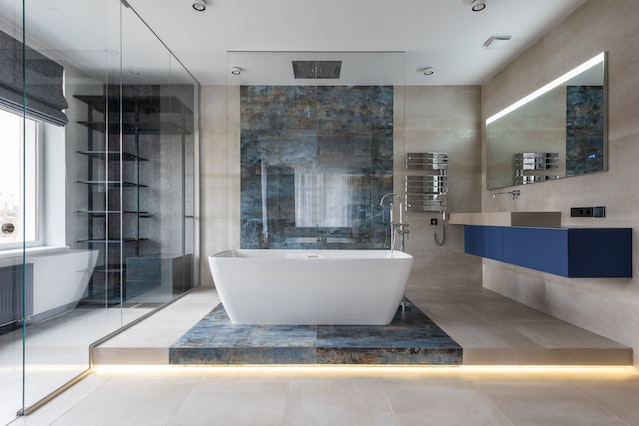 Our Complete Bathroom Renovation Services in Croydon
NuDesign Bathroom Renovations provides a comprehensive suite of services to help you create a bathroom that's not only functional but aesthetically pleasing.
Consultation and Design
We begin each project with an in-depth consultation, understanding your unique needs, preferences, and the existing aesthetics of your home.
Our design team then translates this into a custom renovation plan that meets your approval.
Selection of Premium Materials
We guide you through the selection of quality materials, ensuring a perfect match to your design goals while balancing with your budget.
Professional Renovation Process
Our experienced renovation team executes the project plan with precision and expertise, maintaining open communication at all stages to ensure your satisfaction.
Post-Renovation Support
Even after project completion, our support team is ready to assist with any questions or concerns, ensuring you can enjoy your new bathroom with complete peace of mind.
The Charm of Croydon Homes: Potential for Bathroom Renovations
Many homes in Croydon possess unique character and charm.
These properties present immense opportunities for bathroom renovations, and at NuDesign, we're adept at enhancing these existing qualities.
Understanding Croydon Architecture
The architecture of Croydon homes can vary, from charming federation houses to contemporary architectural designs.
Our knowledge of local styles enables us to create designs that blend seamlessly with your home's architecture.
Characteristics of Croydon Homes
Many Croydon homes boast high ceilings, bay windows, and vintage architectural elements. Bathroom renovations in these homes can accentuate such features while bringing functionality up to date.
Matching Your Bathroom Renovation to Croydon Architecture
We ensure your bathroom renovation complements the unique architectural elements of your Croydon home, enhancing its charm and increasing its value.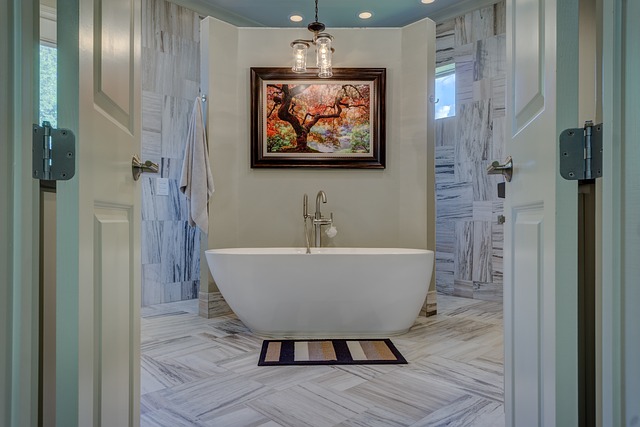 The Croydon Community: Demographics and Homeownership
Croydon is a vibrant community with a diverse demographic.
The combination of families, young professionals, and older residents creates a range of needs and preferences when it comes to bathroom designs.
Why Bathroom Renovations are Ideal for Croydon Residents
Bathroom renovations are an excellent way for Croydon residents to increase the comfort, functionality, and value of their homes.
Whether you're planning to sell or simply upgrade your living space, a well-executed bathroom renovation can provide a significant return on investment.
Bathroom Renovation Trends in Croydon
From sleek, modern designs to classic styles that pay homage to the area's history, we keep up to date with the latest trends to deliver stunning results that align with your personal taste and lifestyle.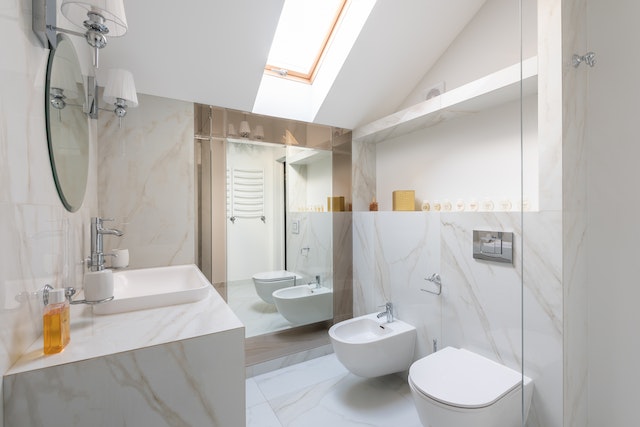 Our Bathroom Renovation Approach for Croydon Homes
At NuDesign, we consider the unique characteristics and constraints of every home we work on. Our approach ensures a seamless blend of the new and existing elements of your home.
Incorporating Croydon's Unique Aesthetic Into Your Bathroom Design
We consider the distinctive features and charm of Croydon homes in our designs.
Our team uses this understanding to create bathrooms that reflect the local aesthetic, adding to the cohesive visual appeal of your home.
Optimising Bathroom Spaces in Croydon Homes
We understand that every space is unique. Therefore, we customise our approach to bathroom renovations to best utilise the space available.
Space-Saving Solutions
We offer innovative space-saving solutions that enhance the usability and functionality of your bathroom without compromising on style or comfort.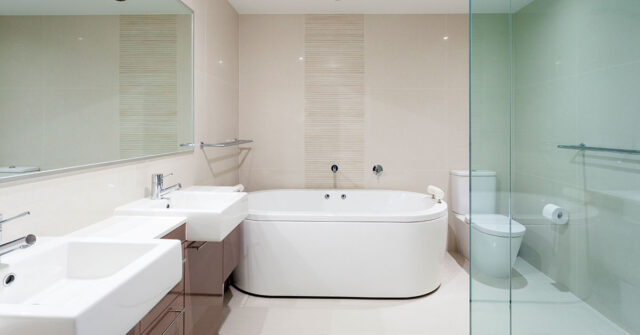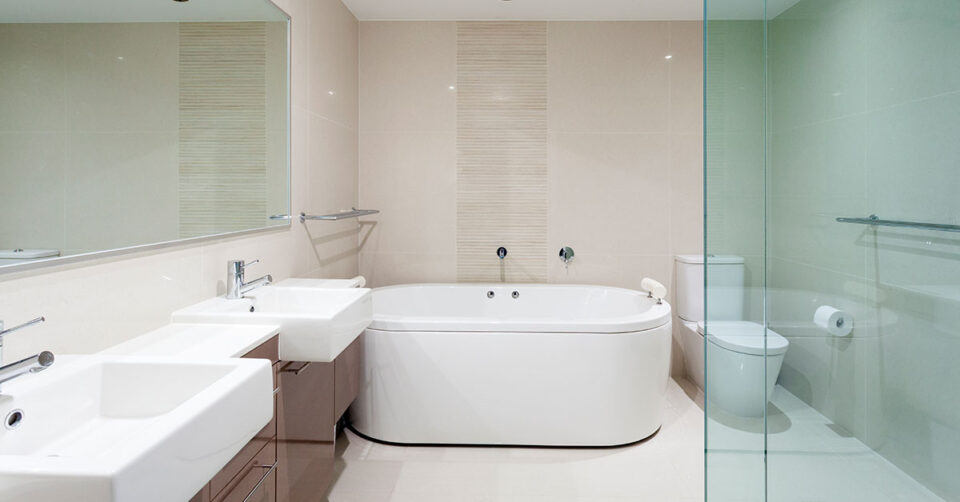 Efficient Layouts
Our designs focus on creating efficient layouts that maximise the space and flow of your bathroom, ultimately delivering a room that's as functional as it is beautiful.
Get Started with Your Bathroom Renovation in Croydon Today
Ready to begin your bathroom renovation journey? Contact the team at NuDesign Bathroom Renovations today. We're excited to bring your dream bathroom to life in Croydon.