Bathroom Renovations Eastern Suburbs
Remodels & Makeovers
Custom Designs
30+ Years Experience
Transform your bathroom, kitchen or laundry with style, functionality & affordability.
Get Free Quote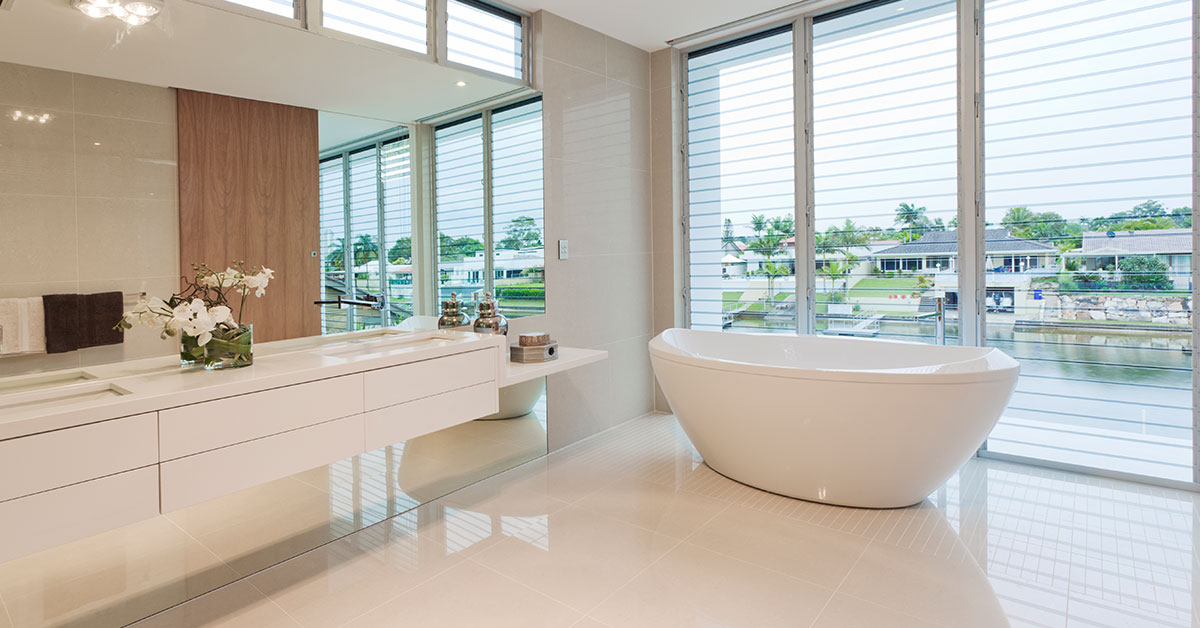 Eastern Suburbs Bathroom Designers & Renovators
When it comes to bathroom makeovers in Sydney's Eastern Suburbs, NuDesign Bathroom Renovations is your reliable partner.
With an unwavering commitment to exceptional service and quality, we transform your bathroom into a functional and aesthetically pleasing space. Plus we also design and renovate laundries and kitchens to create a seamless consistency throughout your home.
Get in contact with our team now to experience the NuDesign difference.
We service all suburbs, including:
Why Choose NuDesign for Your Eastern Suburbs Bathroom Renovation?
Choosing NuDesign for your bathroom renovation project means opting for professionalism, expertise, and dedication. We strive to deliver renovations that not only meet but exceed your expectations.
The NuDesign Promise
At NuDesign, we are committed to delivering superior quality in every aspect of our work.
Our promise is a smooth, stress-free renovation process, on-time completion, and adherence to your budget without compromising the end result's quality.
Our Eastern Suburbs Specialist Team
Our team comprises specialists who are well-acquainted with Sydney's Eastern Suburbs' unique needs and preferences.
They harness their local expertise to ensure your bathroom renovation matches the local style while catering to your specific needs.
Bathroom Renovation Services We Provide in the Eastern Suburbs
At NuDesign, we offer a comprehensive range of bathroom renovation services, each tailored to cater to your specific needs. We specialize in full renovations but also handle minor fixes and alterations.
Complete Bathroom Renovations
From floor to ceiling, we handle all aspects of bathroom renovations. Whether you need to change your bathroom's layout or update every fixture and feature, we've got you covered.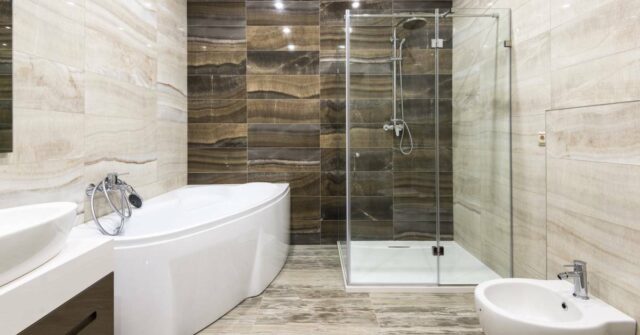 Custom Bathroom Design
We also provide custom bathroom designs. Our design team works closely with you to create a unique, functional, and beautiful bathroom design that reflects your style and fits your needs.
Additional Services: Kitchen & Laundry Renovations
While our main focus is on bathroom renovations, we also provide kitchen and laundry renovations.
We bring the same level of dedication and attention to detail to these projects, ensuring a cohesive look throughout your home.
Understanding Eastern Suburbs' Unique Bathroom Renovation Needs
The Eastern Suburbs has its own unique charm and character that's reflected in the architectural styles of its homes.
Understanding these styles allows us to create bathrooms that complement your home's overall aesthetic.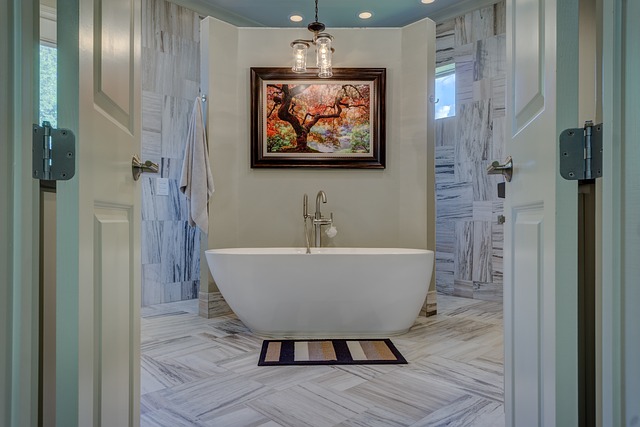 The Architectural Styles in the Eastern Suburbs
The Eastern Suburbs is known for its mix of architectural styles, including modern apartments, traditional cottages, and grand waterfront homes.
Each of these styles calls for a specific approach to bathroom renovations.
Designing Your Bathroom to Match Your Home Style
We ensure your bathroom design aligns with your home's architecture. This harmonization elevates your home's overall look and feels while ensuring your bathroom remains functional and stylish.
Demographics & Bathroom Renovation Trends in the East
The demographics of the Eastern Suburbs play a significant role in shaping the area's bathroom renovation trends.
Whether you're part of a bustling family or live in a luxury property, we align our designs with your lifestyle.
Family-Oriented Design Trends
Given the number of family-oriented homes in the Eastern Suburbs, practical and durable bathroom designs are trending.
We ensure these designs still have a touch of elegance and modernity to match your home's aesthetics.
Luxury Bathroom Renovations for Upscale Properties
For upscale properties, luxury bathroom renovations are the norm. We use premium materials and innovative designs to create a bathroom space that exudes opulence and comfort.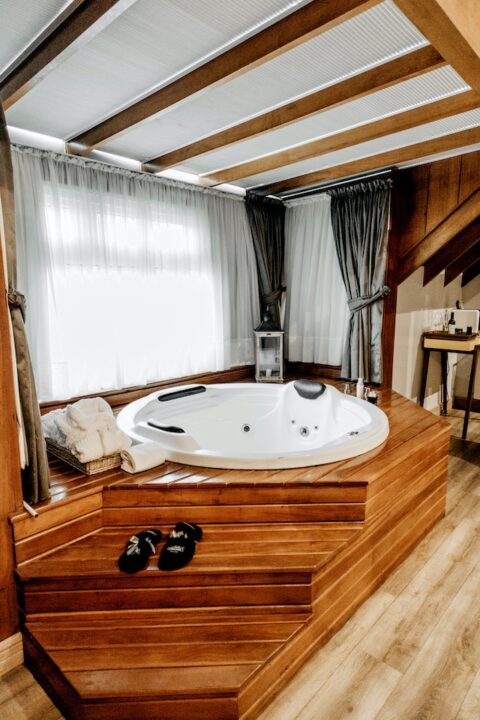 Bathroom Renovation Sustainability in The Eastern Suburbs
In line with global trends, sustainability is becoming increasingly important in bathroom renovations.
We're proud to contribute to this movement by using sustainable materials and practices in our renovation projects.
Importance of Sustainable Renovations
Sustainable renovations not only contribute to the environment but can also lead to cost savings in the long term. They contribute to improved energy efficiency and decreased maintenance needs.
Sustainable Materials We Use in Our Renovations
We use a range of sustainable materials, including recycled tiles and low-flow faucets, in our bathroom renovations.
These materials allow us to create beautiful, eco-friendly bathrooms without compromising on quality or style.
Regulations for Bathroom Renovations in Eastern Suburbs
Compliance with local council regulations and Australian standards is a key part of our renovation process. We ensure your bathroom renovation meets all relevant codes and standards.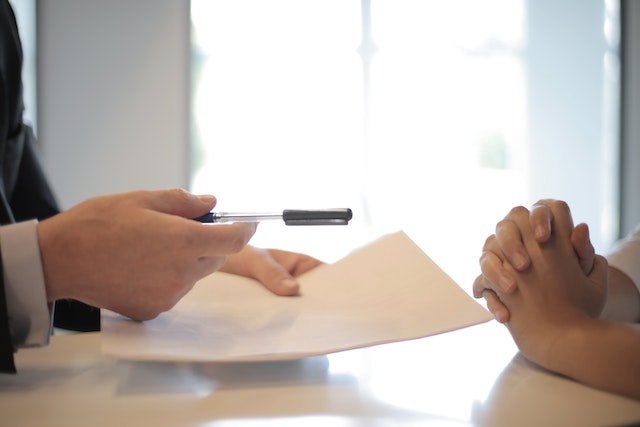 Navigating Eastern Suburbs' Council Regulations
We have extensive experience navigating the Eastern Suburbs' council regulations. We manage all the necessary permits and approvals, ensuring a seamless renovation process.
Our Compliance with Australian Standards
We comply with all Australian standards for bathroom renovations. This compliance ensures your renovated bathroom is safe, functional, and built to last.
Getting Started with Your Eastern Suburbs Bathroom Renovation
Getting started with your bathroom renovation project is simple with NuDesign. We follow a streamlined process from initial consultation through to project completion.
Your Initial Consultation with NuDesign
We begin with an initial consultation to understand your needs, preferences, and budget.
This consultation forms the basis of our design and renovation strategy, ensuring we deliver a bathroom that meets your exact specifications.
The NuDesign Renovation Process
Once we've agreed on a design, we get to work. Our experienced team manages every step of the renovation process, ensuring a seamless and stress-free experience for you.
At NuDesign, your dream bathroom is just a consultation away.