Laundry Renovations
Remodels & Makeovers
Custom Designs
30+ Years Experience
NuDesign transforms your laundry space with personalized, efficient, and stylish renovation services in Sydney.
Get Free Quote
Sydney's Best Laundry Renovations
Welcome to NuDesign Bathroom Renovations, your trusted partner in transforming laundry spaces throughout Sydney.
We believe that a laundry room is more than just a functional area; it can add value to your home and elevate your lifestyle.
With our expertise in design, planning, and high-quality material selection, we turn your dream laundry room into a reality.
Experience our seamless renovation process that ensures minimal disruption to your daily routine, while delivering results that exceed your expectations.
Let's reimagine your laundry room together with NuDesign, the leader in laundry renovations.
About Our Laundry Renovation Service
We understand that a well-designed laundry room can significantly improve your home's functionality.
That's why we offer comprehensive laundry renovation services, customised to suit your specific needs and preferences.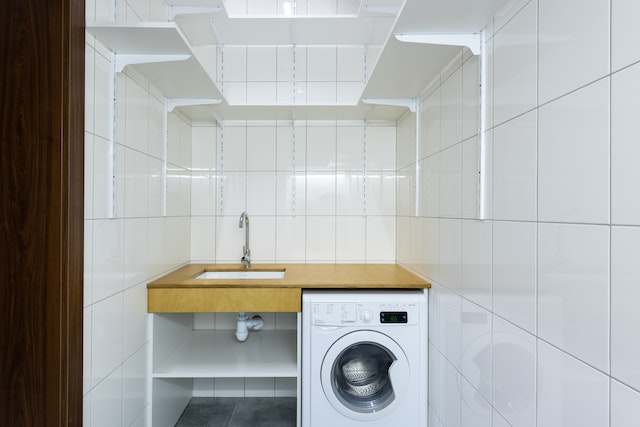 Why Choose NuDesign for Your Laundry Renovation
Choosing NuDesign for your laundry renovation guarantees you a hassle-free experience, an expert team of professionals, high-quality materials, and unparalleled customer service.
We strive to exceed your expectations at every step of the renovation process.
Understanding the Laundry Renovation Process
Our laundry renovation process is designed to be thorough and straightforward, ensuring a smooth transition from the initial consultation to the final review and handover.
Initial Consultation
Our process begins with an initial consultation to understand your needs and preferences. This step is crucial for us to deliver a design that meets your expectations and enhances your home's functionality.
Design and Planning
After understanding your needs, our team will create a design plan, keeping in mind the available space, your budget, and your style preferences.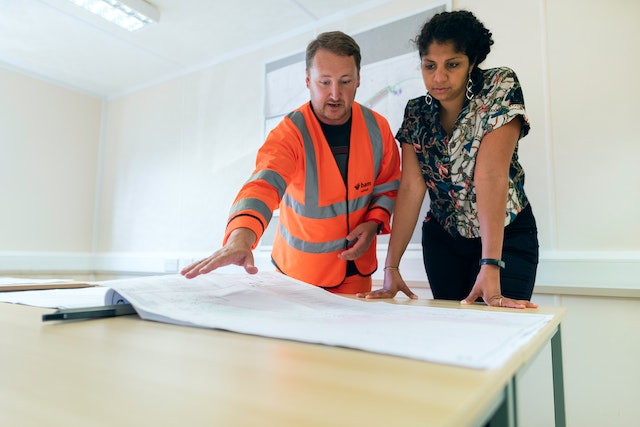 Material Selection
We ensure to use high-quality, durable materials that align with your aesthetic preferences and the proposed design.
From cabinets to tiles, every material we use is guaranteed to be of the highest standard.
Construction and Installation
Our professional team will carry out the construction and installation process meticulously, ensuring minimal disruption to your daily routine.
Final Review and Handover
We conduct a final review to ensure that everything is completed to our high standards before we hand over the renovated laundry room to you.
What's Included in Our Laundry Renovation Package
Our comprehensive laundry renovation package includes everything you need to transform your laundry room into a functional, stylish space.
Personalised Design Service
We offer personalised design services, ensuring that the renovated laundry room aligns perfectly with your needs and style preferences.
Quality Material and Hardware
We use only the best materials and hardware in our renovations, guaranteeing a finish that is both beautiful and durable.
Professional Installation
Our expert team will handle the installation process, ensuring the final product is perfectly aligned with the design plan and your expectations.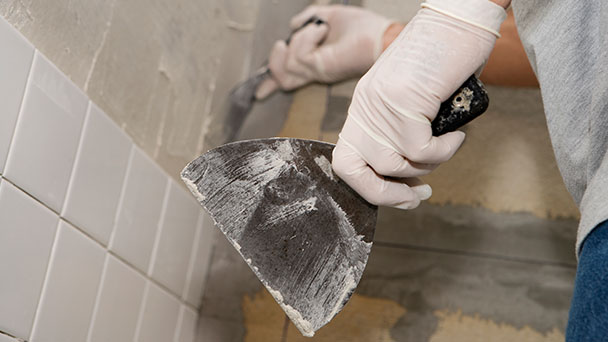 Waste Removal and Clean-up
Once the renovation is complete, we will ensure that all waste is properly disposed of and the area is thoroughly cleaned.
Frequently Asked Questions About Laundry Renovations
We understand that you may have some queries about the process, costs, and disruptions related to laundry renovations. We've answered a few common questions below.
How Long Does a Laundry Renovation Take?
The duration of a laundry renovation can vary depending on the scope of the project. However, we always strive to complete the renovations as efficiently as possible without compromising on quality.
What is the Average Cost of a Laundry Renovation?
The cost of a laundry renovation can vary significantly based on your specific requirements and the materials used.
We provide a detailed quotation before starting any work to ensure transparency and affordability.
How Much Disruption Will There Be During Renovation?
We plan our renovations to minimise disruption to your daily routine. Our team is well-trained to maintain cleanliness and order during the renovation process.
Common Trends in Laundry Renovations
Innovation and style are key elements in modern laundry rooms. Here are some of the latest trends in laundry renovations that you might find interesting.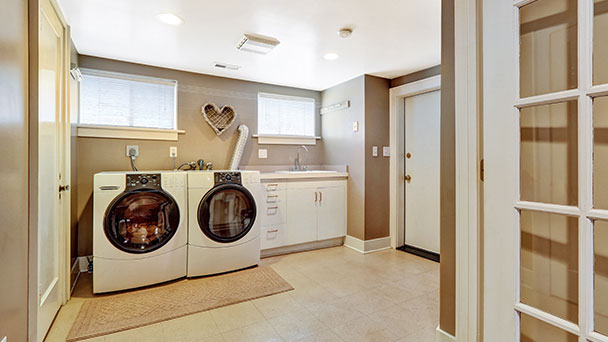 Efficient Use of Space
Space-efficient designs are becoming increasingly popular, allowing homeowners to make the most out of their laundry rooms, regardless of their size.
Incorporating Technology
Smart technologies are becoming more prevalent in laundry rooms, improving functionality and making chores easier and more efficient.
Sustainability and Energy Efficiency
More homeowners are opting for energy-efficient appliances and environmentally-friendly materials for their laundry renovations, reflecting a growing emphasis on sustainability.
Compliance and Safety Measures
We adhere to all relevant Australian building standards and safety measures during our renovations, ensuring the safety and well-being of our customers and staff.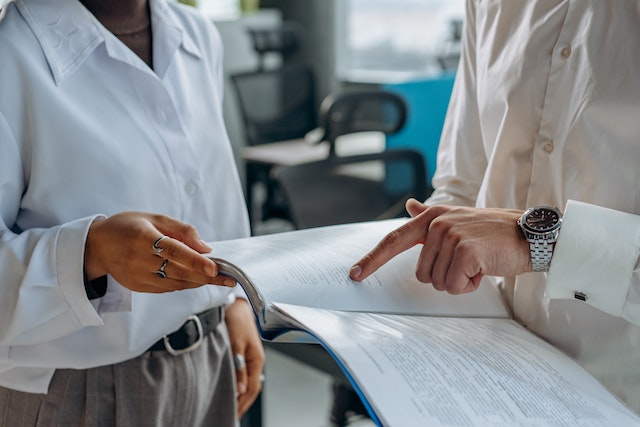 Adherence to Australian Building Standards
All our renovation projects are carried out in accordance with Australian building standards, ensuring high-quality results and peace of mind for our clients.
Safe Work Practices
We prioritise safety during all stages of the renovation process. Our team is trained to follow safe work practices, ensuring a safe environment for everyone involved.
Get Started with Your Laundry Renovation
If you're ready to transform your laundry room, get in touch with us today. We're eager to help you create the laundry room you've always dreamed of.
Contact NuDesign Bathroom Renovations
You can reach us via phone or email to discuss your renovation needs. Our team is ready and eager to answer your queries and schedule a free consultation.
Schedule Your Free Consultation
We offer a free consultation to help you understand the process and make an informed decision. Schedule your free consultation today to get started on your laundry renovation journey.