Laundry Designers
Remodels & Makeovers
Custom Designs
30+ Years Experience
Transform your laundry with NuDesign - where style, functionality, and customer-focused design converge for impeccable results.
Get Free Quote
Sydney's Best Laundry Designers
If you're in Sydney and dreaming of a laundry room that's as functional as it is stylish, you've come to the right place.
NuDesign Bathroom Renovations offers top-notch laundry design and renovation services that marry form and function in the most seamless way possible.
Whether you have a compact space or a generous room for your laundry, our expert team of designers will create a customised solution that caters to your specific needs.
We take pride in our meticulous attention to detail, our commitment to quality, and our dedication to customer satisfaction. Transform your laundry room with NuDesign and experience the difference.
Why Choose NuDesign for Your Laundry Transformation?
There are several reasons why NuDesign should be your go-to option for your laundry renovation project.
Experience and Expertise
With years of experience under our belts, we have mastered the art and science of laundry design and renovation.
Our team consists of expert designers and builders who have been involved in a plethora of successful laundry renovation projects throughout Sydney.
Personalised Design Approach
We believe that every home and homeowner is unique. As such, we adopt a personalised approach to each project, taking the time to understand your needs, preferences, and lifestyle.
We then design a space that perfectly reflects these factors.
Quality Assurance
We uphold stringent standards of quality for all our projects. From materials to craftsmanship, we ensure every aspect of your laundry renovation meets and exceeds industry standards.
Our Laundry Design Process
NuDesign follows a meticulous process that ensures every laundry renovation project is executed to perfection.
Initial Consultation
We begin with an initial consultation where we discuss your vision and requirements.
During this phase, we gather all the necessary information about your current space and your expectations for the renovation.
Design Conceptualisation
After the consultation, our designers set to work to create an initial concept. We incorporate your ideas and our expertise to come up with a design that maximises functionality and style.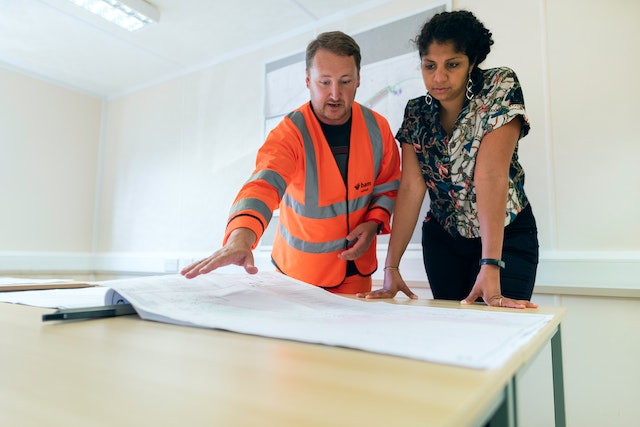 Detailed Plan Development
We then develop a detailed plan that outlines every aspect of the renovation. This plan includes everything from floor plans to material selections.
Final Design Approval
Finally, we present the design to you for approval. We are open to revisions and will not begin work until you are completely satisfied with the design.
Elements of a Great Laundry Design
Designing a laundry involves more than just choosing a washing machine and dryer. There are several elements that must be considered.
Space Planning
One of the key aspects of laundry design is space planning. Our experts will ensure your laundry area is designed to optimise space without compromising on style.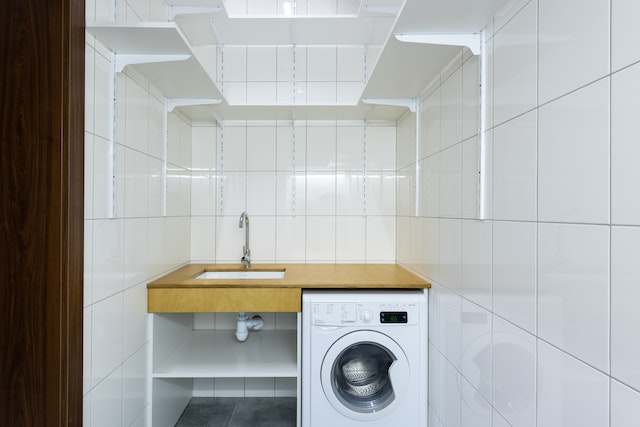 Storage Solutions
We incorporate clever storage solutions that help keep your laundry space organised and clutter-free.
Material Selection
Choosing the right materials is crucial for both aesthetics and longevity. We guide you through this process, offering advice on the best materials for your specific requirements.
Lighting and Ventilation
Proper lighting and ventilation are essential for a functional laundry. We design lighting solutions that enhance visibility and ventilation systems that ensure fresh air circulation.
Incorporating Sustainability into Your Laundry Design
At NuDesign, we understand the importance of sustainability. We can incorporate eco-friendly features into your laundry design.
Energy-Efficient Appliances
We can help you select energy-efficient appliances that reduce your home's carbon footprint while also saving you money on your energy bills.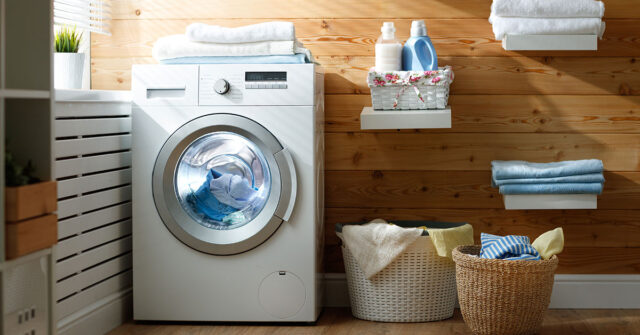 Water-Saving Features
We can incorporate water-saving features such as high-efficiency washers and greywater systems into your design.
Eco-Friendly Materials
We can use eco-friendly materials and finishes in your laundry room to further enhance its sustainability.
Navigating Laundry Renovation Challenges
Laundry renovations can come with certain challenges. But don't worry, we've got it covered.
Small Spaces
We are experts at designing for small spaces, utilising every square inch to create a functional and stylish laundry room.
Plumbing and Electrical Issues
Our team is skilled in dealing with any potential plumbing and electrical issues that may arise during a renovation.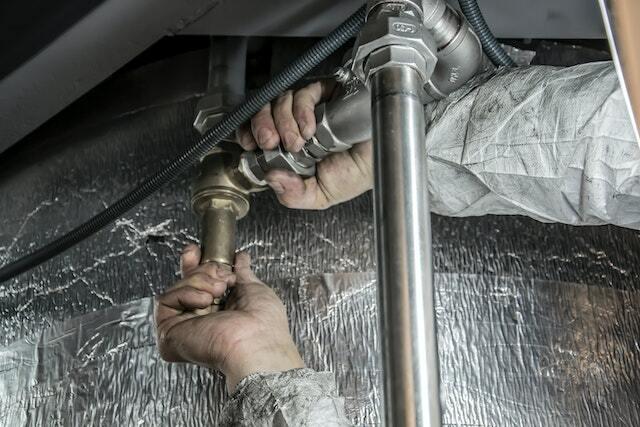 Building Regulations and Compliance
We have a thorough understanding of Sydney's building regulations and ensure all our projects are fully compliant.
Frequently Asked Questions
There are some common questions that we often hear from our clients.
How Long Does a Laundry Renovation Take?
The duration of a laundry renovation project depends on the scope of the project, but typically it takes a few weeks. We will provide a more accurate timeline once we understand your specific needs.
How Much Does a Laundry Renovation Cost?
The cost of a laundry renovation can vary greatly depending on the scale of the renovation, the materials used, and other factors. We provide a detailed quote after our initial consultation.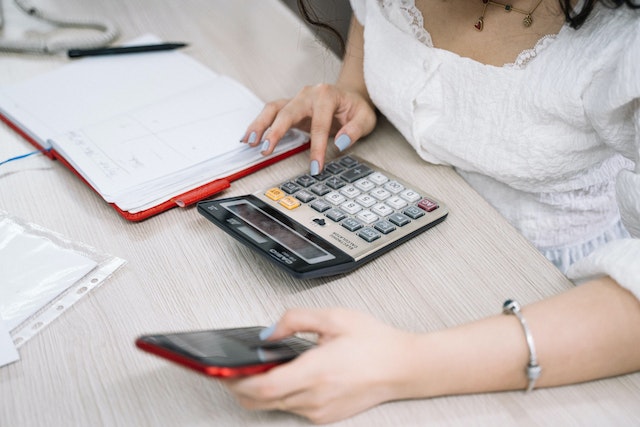 How to Keep Your Laundry Functional During Renovation?
We understand the importance of having a functioning laundry during renovation. We will discuss possible solutions with you, such as setting up a temporary laundry space.
Contact NuDesign Bathroom Renovations
If you're ready to transform your laundry, we're here to help.
Schedule Your Free Consultation Today
Get in touch with us today to schedule your free consultation. Our team is excited to meet you and start the journey towards creating your dream laundry space.