Bathroom Renovations Randwick
Remodels & Makeovers
Custom Designs
30+ Years Experience
Transform your bathroom, kitchen or laundry with style, functionality & affordability.
Get Free Quote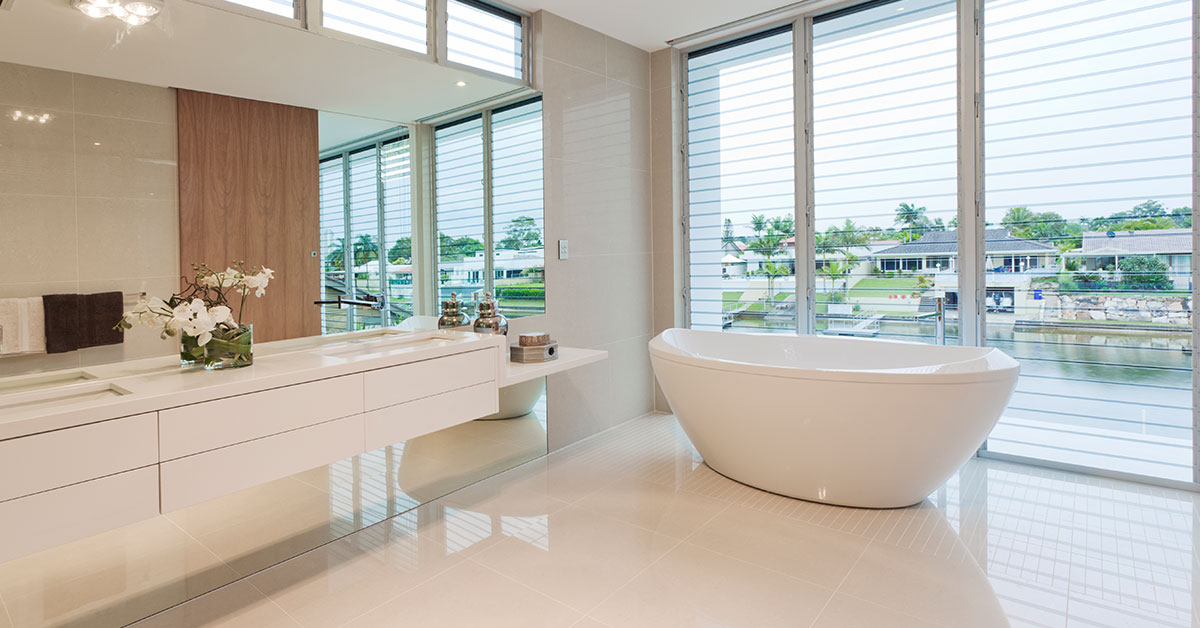 Randwick Bathroom Designers & Renovators
Transforming bathrooms into luxurious and functional spaces is what we do best at NuDesign Bathroom Renovations.
Operating in the heart of Randwick, we're dedicated to providing residents with exceptional bathroom renovations that elevate the look and feel of their homes. We understand that every home is unique, requiring a customised approach to renovation.
From the architectural charm of Federation homes to the sleek appeal of modern apartments, our team of professionals crafts bespoke designs that suit your specific needs and lifestyle.
Let us take your bathroom from ordinary to extraordinary, crafting a space that's as stunning as it is practical.
The NuDesign Approach to Bathroom Renovations in Randwick
At NuDesign, we believe in providing a comprehensive, bespoke service that is tailor-made to suit your individual needs and preferences.
With a solid understanding of the unique architectural elements and demographics of Randwick, we aim to deliver renovations that harmonise with your home and lifestyle.
Why Choose Us for Your Randwick Bathroom Renovation
Our reputation in the industry, coupled with our dedicated team, makes us the perfect choice for your bathroom renovation project in Randwick.
Experienced and Professional Team
Our team comprises professionals who are experienced, skilled, and passionate about what they do.
They have a deep understanding of all aspects of bathroom renovations and are adept at delivering top-quality workmanship.
Quality Materials and Fixtures
We source high-quality materials and fixtures for your bathroom renovation, ensuring durability and aesthetic appeal.
We work with reliable suppliers to make sure your new bathroom stands the test of time.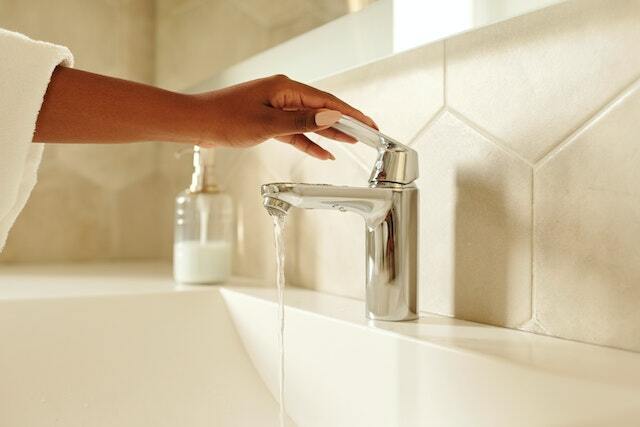 Transparent Pricing and Timelines
We believe in transparent pricing and clear communication regarding timelines. As a client of ours, you will always be well informed about the cost and schedule of your renovation project.
Understanding Randwick's Unique Architectural Styles
In Randwick, there is a mix of charming Federation homes and sleek modern apartments.
NuDesign understands these architectural styles and tailors each renovation to suit the existing structure and character of the home.
The Charm of Federation Homes
Federation homes often have classic bathroom designs.
We respect these historical elements while providing the necessary updates and improvements to ensure a functional, comfortable, and stylish bathroom.
Modern Apartments and Their Design Opportunities
Modern apartments provide a different set of opportunities for renovation. Our team is skilled at maximising space and integrating modern design elements for a sleek, contemporary look.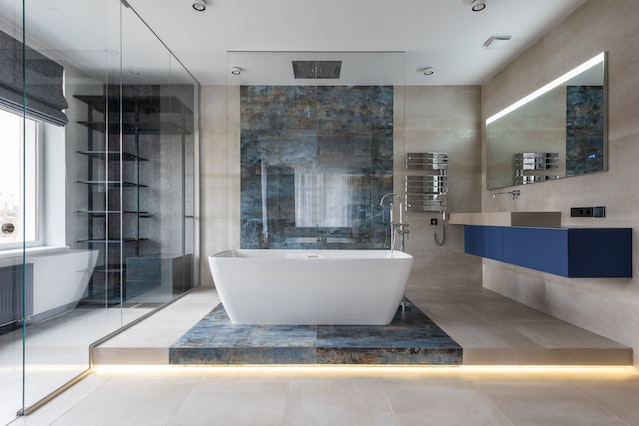 The Bathroom Renovation Process with NuDesign
We have streamlined our renovation process to ensure a smooth and stress-free experience for our clients. Here's a brief overview of how we handle each project:
Initial Consultation and Design
Our process begins with a comprehensive consultation where we discuss your needs and preferences. We then create a detailed design plan, taking into account your home's architecture and your personal style.
Removal and Preparation
Once the design plan is finalised, we proceed to the removal and preparation stage. Our team handles all the necessary work efficiently and with the utmost respect for your home.
Installation and Finishing
After the preparation is complete, we begin the installation of your new fixtures and finishings. Our team works diligently to ensure every detail is perfect.
Complementing Randwick's Diverse Demographics
Randwick has a diverse demographic, and we take this into account when planning your bathroom renovation.
Whether you're a young family needing a child-friendly space or a busy professional seeking a minimalist design, we've got you covered.
Solutions for Young Families
We create bathrooms that are safe and practical for families with young children. Our designs can include features like anti-slip floors, easy-to-reach storage, and child-friendly fixtures.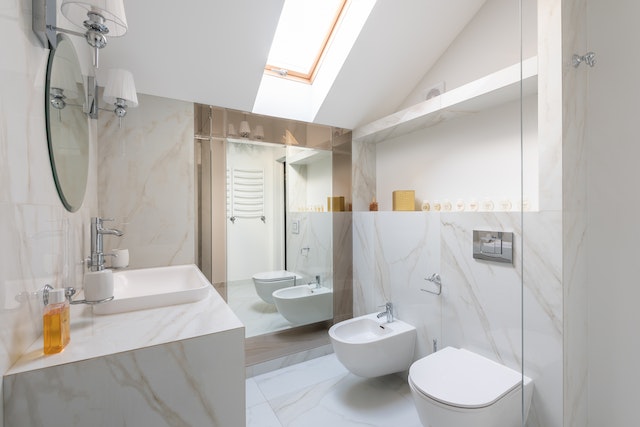 Designs for Busy Professionals
For busy professionals, we design bathrooms that provide a serene and efficient space to start and end the day. Our designs can be customised to include modern, low-maintenance materials and fixtures.
Accessibility Features for Senior Residents
For our older clients, we incorporate accessibility features such as grab bars, walk-in showers, and higher toilets to ensure a safe and comfortable bathroom experience.
Environmentally Friendly Renovations in Randwick
We recognise the importance of sustainability and offer environmentally friendly bathroom renovation options. This includes energy-efficient fixtures and water-saving measures.
Energy-Efficient Fixtures
Our range of energy-efficient fixtures can reduce your energy consumption and contribute to a greener environment. These include LED lights, energy-efficient fans, and more.
Water-Saving Measures
We install water-saving fixtures such as low-flow toilets and showers, as well as aerated faucets, all of which can significantly reduce your water usage without compromising on performance.
Contact NuDesign for Your Randwick Bathroom Renovation
If you're considering a bathroom renovation in Randwick, get in touch with us at NuDesign. Our team is ready to help transform your bathroom into a space that you'll love and enjoy for years to come.
Contact us today to schedule a consultation.