Traditional Bathrooms
Remodels & Makeovers
Custom Designs
30+ Years Experience
NuDesign crafts traditional bathrooms, blending timeless elegance with modern functionality and sustainable practices.
Get Free Quote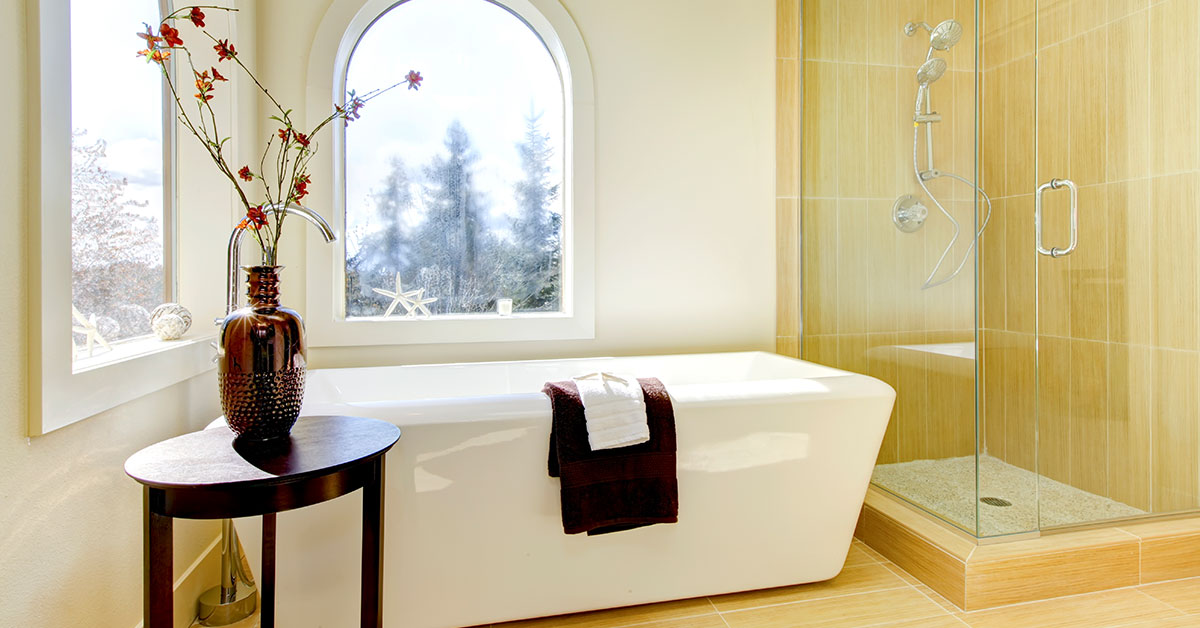 Sydney's Best Traditional Bathrooms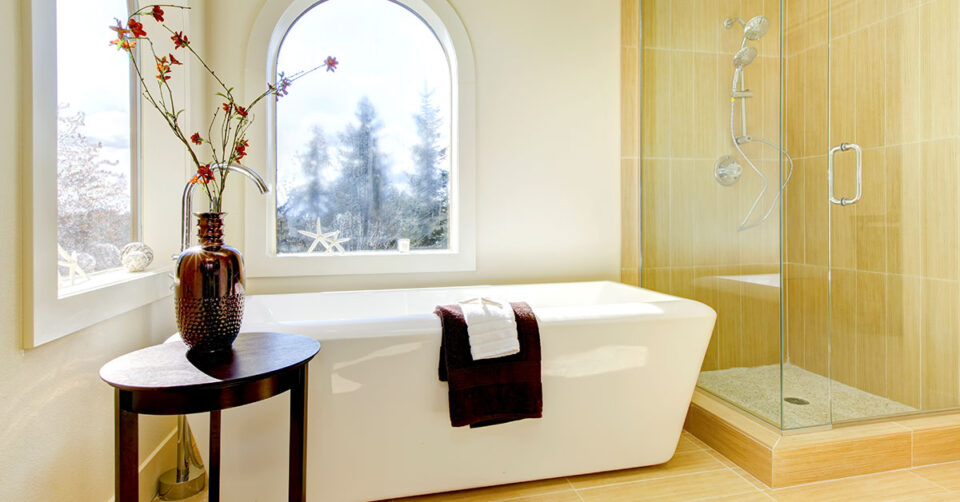 Welcome to NuDesign Bathroom Renovations, your trusted partner for creating timeless, elegant, and functional traditional bathrooms in Sydney. Immerse yourself in our unique blend of classic aesthetics and modern comfort.
From comprehensive design consultation, meticulous space planning, careful material selection to flawless installation, we bring your vision to life.
Our commitment to quality craftsmanship, sustainable practices, and exceptional customer service sets us apart.
We invite you to explore our traditional bathroom services and discover how we can transform your bathroom into a space of regal comfort and enduring style.
Understanding Traditional Bathroom Design
Before we dive into our services, it's essential to understand what traditional bathroom design entails.
The concept of traditional design isn't about a specific period in history, but rather a medley of design elements that embody an ageless appeal.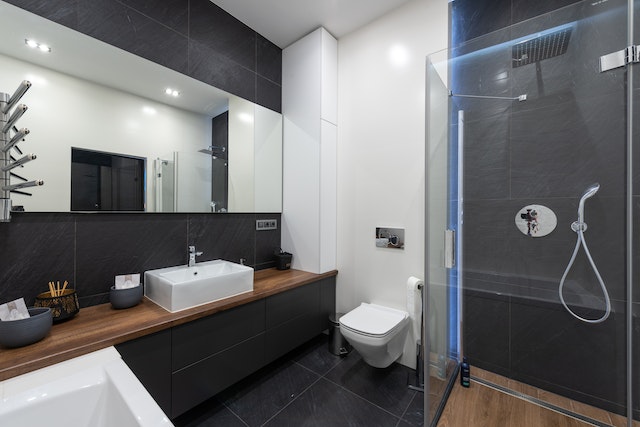 Defining the Traditional Bathroom Style
Traditional bathroom style refers to the design aesthetics that originate from the 18th, 19th, and early 20th centuries.
It is characterized by classic details, symmetrical arrangements, and a rich mixture of texture and colour. This style often incorporates elements like pedestal sinks, freestanding tubs, and ornate fixtures.
Key Elements of Traditional Bathroom Design
Key elements of a traditional bathroom include ornate fixtures, extensive woodwork, classic tiles, and soft, neutral colour palettes.
Often, it is about paying attention to detail, with emphasis on cabinetry, mouldings, and fixtures that add a touch of sophistication and luxury to the bathroom.
Our Traditional Bathroom Services
NuDesign Bathroom Renovations offers a comprehensive range of services aimed at delivering the traditional bathroom of your dreams.
We work closely with our clients, guiding them from the initial design conception to the final installation and finishing.
Design Consultation
Our process begins with a design consultation. We take the time to understand your preferences, needs, and the overall aesthetic you wish to achieve.
This process helps us design a traditional bathroom that is not only functional but also reflective of your personal style.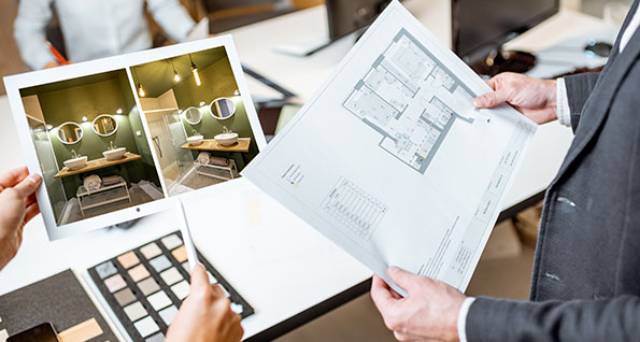 Bathroom Space Planning
Space planning is crucial for traditional bathrooms, as it involves arranging various elements in a manner that maximises utility and reflects classic aesthetics.
Our team strategically plans the placement of the tub, vanity, toilet, and other fixtures to ensure an optimal layout.
Material Selection
Materials play a crucial role in creating the desired traditional appeal. We help you choose from a range of classic materials such as marble, porcelain, and hardwood.
Whether it's for your floor, wall, or bathroom fixtures, we ensure the materials contribute to the timeless elegance of your bathroom.
Bathroom Installation and Finishing
With the design and materials finalized, we move towards the installation phase. Our skilled team ensures all elements are installed meticulously and finished perfectly.
We take care of everything from plumbing and electrical installations to fitting fixtures and painting.
Quality and Craftsmanship
NuDesign Bathroom Renovations prides itself on delivering exceptional quality and craftsmanship. Our traditional bathrooms are not only aesthetically pleasing but also built to last.
Unparalleled Craftsmanship
Our team of skilled professionals displays exceptional craftsmanship, transforming designs into reality with accuracy and precision.
We combine the best of traditional techniques with modern technology to create bathrooms that are as durable as they are beautiful.
Quality Materials for Your Traditional Bathroom
We only use the highest quality materials in our renovations to ensure that your bathroom stands the test of time. These materials also contribute to the authenticity and charm of the traditional bathroom style.
The Process of Creating Your Traditional Bathroom
At NuDesign, we follow a comprehensive process to ensure that every traditional bathroom we create meets our high standards and your expectations.
Initial Consultation
Our process begins with a consultation where we understand your requirements and discuss potential design ideas. This stage sets the foundation for the subsequent steps.
Design Phase
In the design phase, we bring your vision to life through detailed plans and renderings. We work closely with you to refine these designs until they meet your complete satisfaction.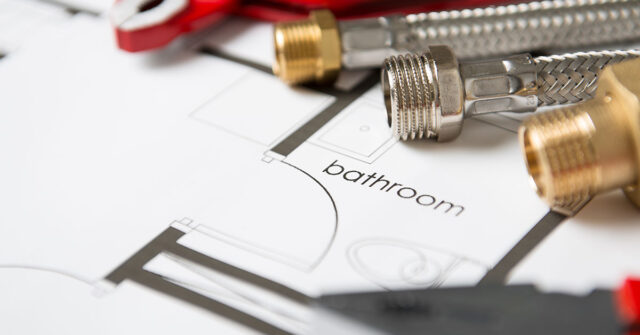 Material Selection and Procurement
Once the design is approved, we move on to material selection. We source the best materials that suit your aesthetic preferences and budget, all while adhering to the traditional style.
From bathroom tiles to fixtures, every detail is curated carefully.
Construction and Installation
With the design finalised and the materials at hand, we start the construction and installation process.
Our expert team ensures a seamless transformation of the space, keeping disruption to a minimum and maintaining the utmost professionalism.
Final Inspection and Walkthrough
After the installation is complete, we conduct a final inspection to ensure everything is perfect and up to our high standards.
We then invite you for a final walkthrough to make sure we've met or exceeded your expectations.
Sustainable Bathroom Renovation Practices
NuDesign Bathroom Renovations is committed to sustainable practices. We aim to make your traditional bathroom not only aesthetically appealing but also energy-efficient and eco-friendly.
Energy Efficiency in Traditional Bathrooms
Even with the classic design of traditional bathrooms, modern energy-efficient solutions are not out of reach.
We recommend and install energy-saving fixtures, LED lighting, and other eco-friendly options to lower energy consumption while enhancing functionality.
Water Conservation Techniques
Conserving water is a key aspect of sustainable bathroom design.
We incorporate water-efficient fixtures such as low-flow toilets and showerheads, and faucets that save water without compromising the bathroom's classic aesthetic or functionality.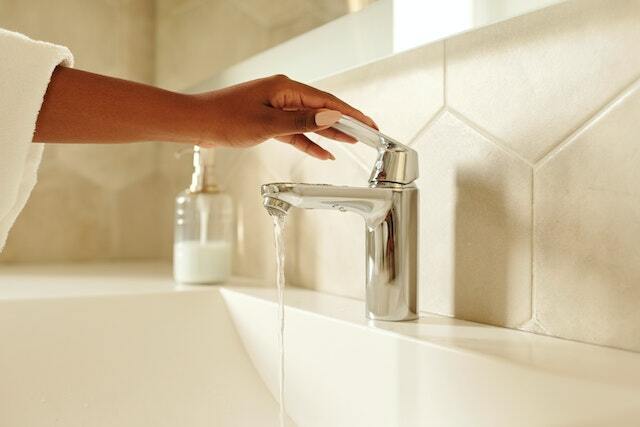 Frequently Asked Questions About Traditional Bathrooms
We understand that you may have several questions when considering a traditional bathroom renovation. Here are answers to some commonly asked questions.
Why Choose a Traditional Bathroom?
Traditional bathrooms are a perfect blend of functionality, comfort, and timeless elegance. They offer a warm, inviting space and often increase the value of your home.
They're an ideal choice for those who appreciate classic design aesthetics.
How Long Does a Bathroom Renovation Take?
The timeline of a renovation depends on the project's size and complexity. On average, a bathroom renovation can take 2-4 weeks.
At NuDesign, we provide a detailed timeline before starting the project and strive to adhere to it closely.
What is the Cost of a Traditional Bathroom Renovation?
The cost of a traditional bathroom renovation can vary widely based on the scope of the project, the quality of materials used, and the specific design elements included.
We provide a comprehensive quote after the initial consultation and design phase.