Modern Bathrooms
Remodels & Makeovers
Custom Designs
30+ Years Experience
Experience premium, tailored modern bathroom renovations that enhance style, functionality, and value across Sydney.
Get Free Quote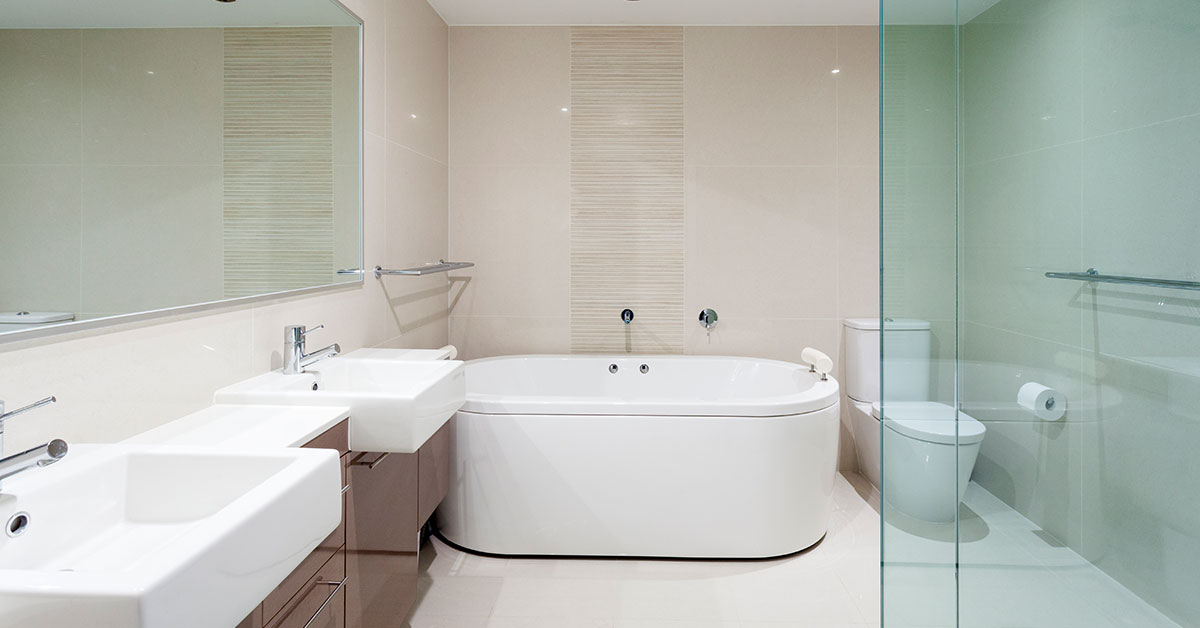 Sydney's Best Modern Bathrooms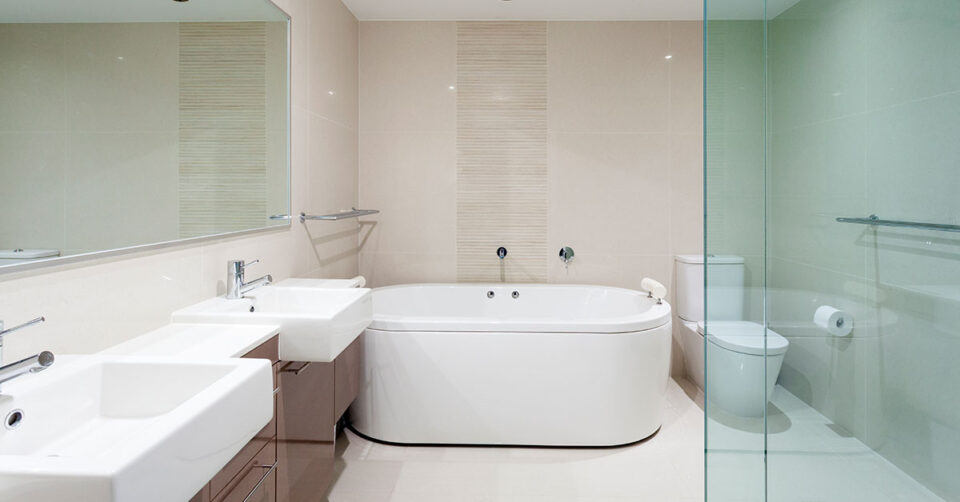 Welcome to NuDesign Bathroom Renovations, where we transform your vision into a stunning modern bathroom that combines style, functionality, and lasting quality.
We provide comprehensive bathroom renovation services across Sydney, NSW, tailoring every project to our clients' individual needs and tastes.
Whether you're seeking a sleek minimalist design or a luxurious spa-like retreat, our dedicated team of designers and builders brings unparalleled expertise and attention to detail.
Trust us to deliver a bathroom renovation that not only enhances your home's value but also provides a sanctuary of relaxation and rejuvenation in your everyday life.
Our Approach to Modern Bathroom Design
Our design process is carefully curated to ensure that each bathroom we create is a true reflection of our client's needs and aesthetic preferences.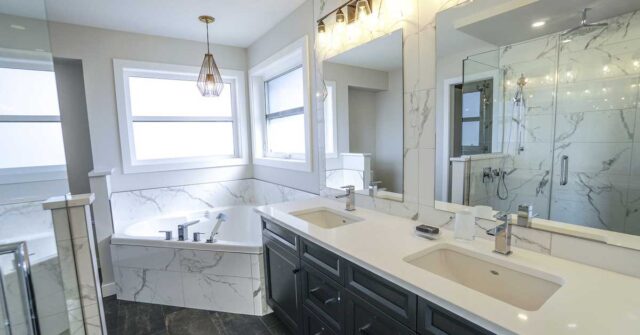 Understanding Your Needs
Our journey together begins with an in-depth discussion about your needs, wishes, and lifestyle. We strive to fully understand what you hope to achieve with your bathroom renovation.
Planning and Conceptualising
We then translate your vision into a concrete plan. Our designers draft detailed layouts, taking into consideration every element from fixtures and fittings to colour schemes and lighting.
Finalising the Design
Once you are satisfied with the draft designs, we fine-tune every detail. Only after your final approval do we commence the renovation work, ensuring that our implementation aligns with your vision.
Why Choose Modern Bathrooms?
Modern bathroom designs are more than just a style statement. They bring a multitude of benefits to your home.
Timeless Appeal
Modern designs are characterized by their clean lines and minimalist aesthetics. This timeless appeal ensures that your bathroom will never go out of style.
Enhanced Functionality
Modern bathrooms prioritize functionality and ease of use. Every element, from the shower system to storage solutions, is designed to provide a seamless user experience.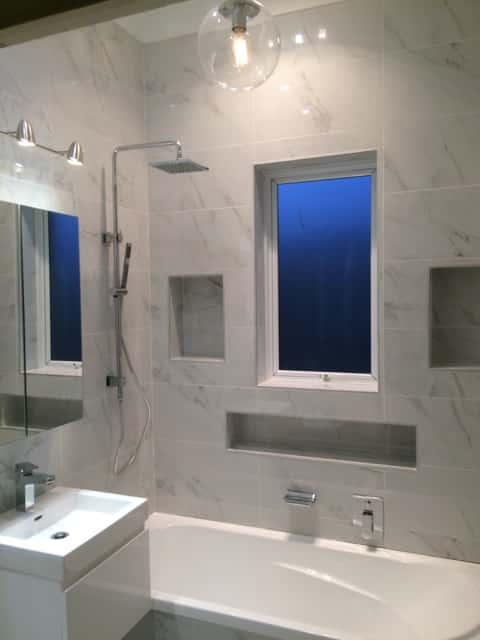 Value Addition to Your Home
Investing in a modern bathroom renovation can significantly increase the value of your home, making it a worthwhile investment.
Our Modern Bathroom Renovation Process
We follow a comprehensive renovation process to ensure each project runs smoothly and meets our high-quality standards.
Initial Consultation
In the initial consultation, we assess your existing bathroom, discuss your needs and ideas, and provide expert advice to help you make informed decisions.
Design Stage
In the design stage, we create a detailed plan and 3D renderings of your new bathroom, allowing you to visualize the final outcome.
Construction Stage
During construction, our skilled team works diligently to bring your design to life, adhering to the agreed timeline and maintaining constant communication.
Quality Assurance and Final Walkthrough
After construction, we conduct a quality assurance check and final walkthrough with you to ensure every detail is perfect and the space meets your expectations.
Materials and Features We Use
At NuDesign, we only use high-quality materials and cutting-edge features in our modern bathroom renovations.
Choosing the Right Materials
From durable tiles to water-efficient fixtures, we help you select materials that are not only stylish but also long-lasting and environmentally friendly.
Latest Technology and Features
We stay abreast of the latest bathroom trends and technology, offering features like smart showers, heated floors, and automated lighting to enhance your comfort and convenience.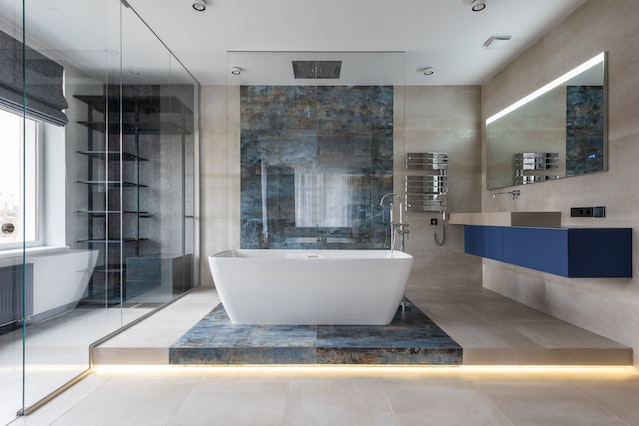 Frequently Asked Questions about Modern Bathrooms
We understand that you may have questions about modern bathroom renovations. Here, we answer some of the most common queries.
How Long Does a Bathroom Renovation Take?
The duration of a renovation depends on various factors, including the bathroom's size and the extent of the renovations. Generally, a typical bathroom renovation may take anywhere from 2 to 4 weeks.
What Is the Cost of a Modern Bathroom Renovation?
The cost of a renovation can vary greatly based on the materials chosen, the size of the bathroom, and the complexity of the design.
During our initial consultation, we provide a detailed estimate based on your specific requirements.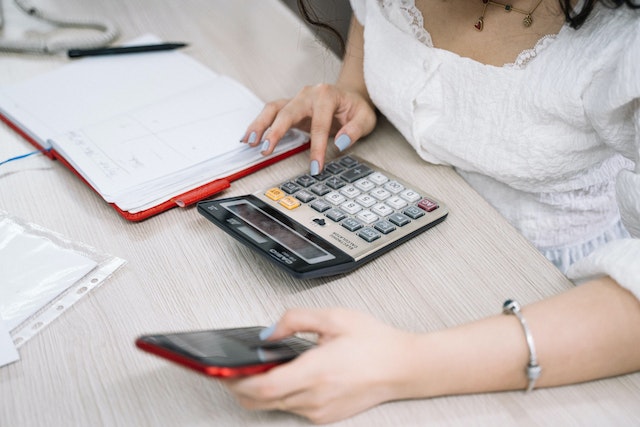 What Maintenance Does a Modern Bathroom Require?
Modern bathrooms are designed to be low maintenance, but regular cleaning and occasional checkups of plumbing and electrical fixtures can help keep your bathroom in perfect condition.
Contact NuDesign Bathroom Renovations
We're here to help bring your modern bathroom vision to life. Contact us today to start the transformation.
Request a Quote
Get in touch with us for a no-obligation quote tailored to your specific renovation needs.
Speak to a Bathroom Renovation Specialist
Have questions? Our renovation specialists are always ready to provide expert advice and answer any questions you may have.