Luxury Bathrooms
Remodels & Makeovers
Custom Designs
30+ Years Experience
Transforming Sydney bathrooms into bespoke luxury retreats through tailored designs, high-end materials, and meticulous craftsmanship.
Get Free Quote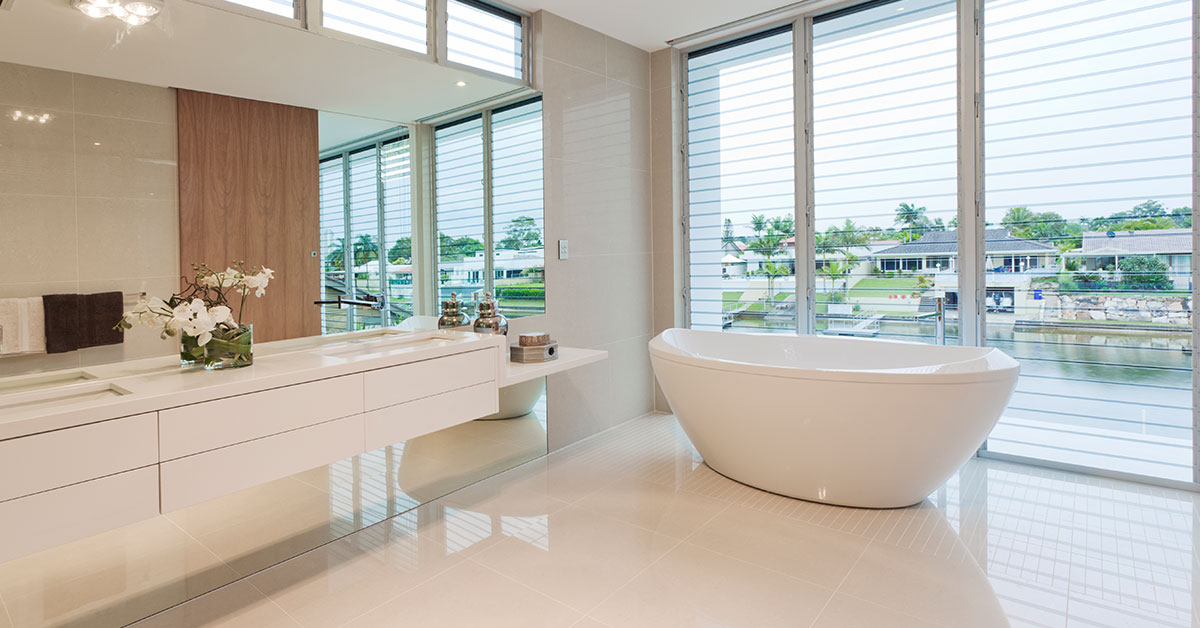 Sydney's Best Luxury Bathrooms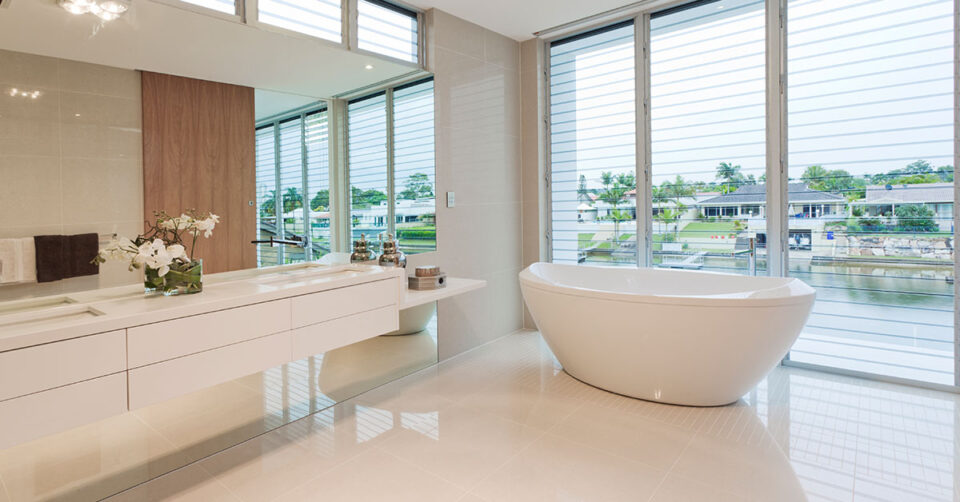 Welcome to NuDesign Bathroom Renovations, Sydney's leading luxury bathroom specialist. We understand that a bathroom isn't just a utility space; it's a personal sanctuary, a place to unwind and rejuvenate.
Our expert team blends functionality, style, and comfort to transform ordinary bathrooms into lavish retreats.
From initial consultation to final execution, we offer a seamless, fully personalised renovation service, promising a luxury bathroom that not only enhances the beauty of your home but also delivers an unmatched bathing experience.
Dive in to learn more about our offerings and the NuDesign approach to luxury bathroom renovations.
Why Choose a Luxury Bathroom?
Choosing a luxury bathroom is about indulging in an experience that enhances the comfort and aesthetics of your home.
It's not just about opulence, it's about creating a space that resonates with your lifestyle and your personal style.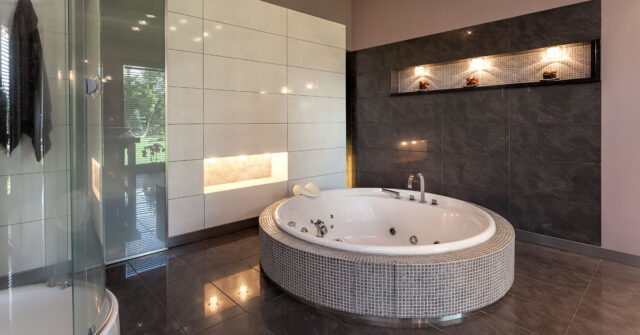 Benefits of Investing in Luxury Bathrooms
A luxury bathroom goes beyond the basic functions of a traditional bathroom. It becomes a personal spa, a place where you can unwind after a long day.
Investing in a luxury bathroom can significantly enhance your quality of life and contribute to overall wellness.
Enhancing Your Home's Value with Luxury Bathrooms
A well-designed luxury bathroom can substantially increase the value of your home.
Prospective buyers often give significant consideration to the quality and design of bathrooms, making this a wise and potentially profitable investment.
Luxury Bathroom Features and Options
We offer a wide array of luxury features and options that can elevate your bathroom experience to new heights of indulgence and relaxation.
Spa-Like Showers and Bathtubs
Experience ultimate relaxation with our spa-like showers and bathtubs.
From rain showers with body jets to freestanding soaking tubs and jacuzzis, these features can make your bathroom feel like a personal spa.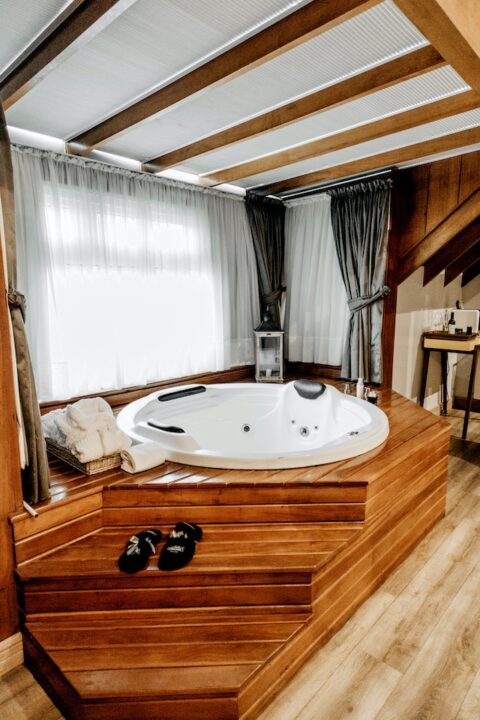 High-End Tiles and Surfaces
Choose from a wide range of high-quality tiles and surfaces. Whether it's marble for a classic luxury feel or contemporary porcelain tiles, we have options to suit your style.
Heated Floors and Towel Rails
Add a touch of warmth to your bathroom with heated floors and towel rails. Not only do they add comfort, but they also add a sense of luxury and convenience.
Custom Vanity Units
Our custom vanity units are designed to enhance functionality while adding a touch of sophistication. Choose from a range of materials, styles, and finishes to match your bathroom design.
Designer Fixtures and Fittings
We source designer fixtures and fittings to add the perfect finishing touch to your luxury bathroom.
From stylish taps to shower heads and more, these details can make a significant difference in the overall aesthetics and functionality of your bathroom.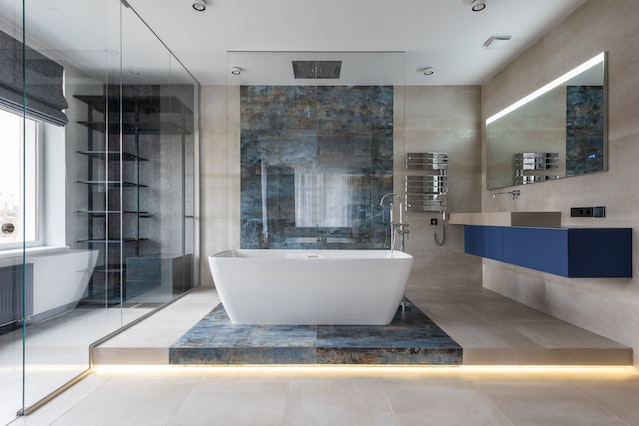 Our Luxury Bathroom Design Process
We provide an inclusive and personalised service from the initial consultation right through to the finished product.
Our meticulous planning and design process ensures a smooth renovation with minimal disruption.
Initial Consultation and Site Inspection
The first step in our process is to understand your vision and needs for the space available.
We inspect your existing bathroom, discuss your design ideas and preferences, and offer expert advice on the possibilities for your luxury bathroom.
Personalised Design Development
Based on your input and our site inspection, we develop a custom design for your luxury bathroom. Our designers ensure that the design matches your style and meets your functionality needs.
The NuDesign Approach to Luxury Bathrooms
At NuDesign, we are committed to delivering high-quality luxury bathrooms that reflect our client's individual tastes and requirements.
We blend innovative design with high-end materials to create bathrooms that are as functional as they are stylish.
High-End Materials and Finishes
We source the finest materials and finishes to create a high-end look and feel in your luxury bathroom.
From premium tiling to designer fixtures and fittings, we ensure that every detail contributes to the overall luxury of the space.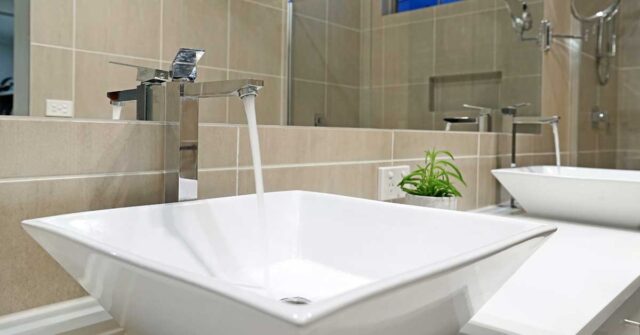 Innovative and Stylish Designs
We pride ourselves on our innovative design capabilities.
Our team stays updated on the latest bathroom design trends, allowing us to deliver stylish and modern bathrooms that don't compromise functionality.
Attention to Detail in Every Aspect
Our meticulous attention to detail sets us apart. From ensuring perfect installations to maintaining a clean workspace, we strive to exceed your expectations at every stage of the renovation.
Our Luxury Bathroom Renovation Services
NuDesign offers a comprehensive range of luxury bathroom renovation services.
Whether you want a complete bathroom overhaul, a master ensuite transformation, or a guest bathroom upgrade, our team can make your vision a reality.
Comprehensive Bathroom Renovations
We handle every aspect of the renovation process, from design to construction. Our comprehensive service ensures a seamless transition from your old bathroom to your new luxury bathroom.
Master Ensuite Transformations
Transform your master ensuite into a luxurious retreat. Our team can design and create a space that blends luxury, comfort, and functionality for an unmatched bathroom experience.
Powder Room and Guest Bathroom Upgrades
Impress your guests with a beautifully designed powder room or guest bathroom. Our upgrade services can elevate the look and feel of these smaller spaces, injecting a sense of luxury and style.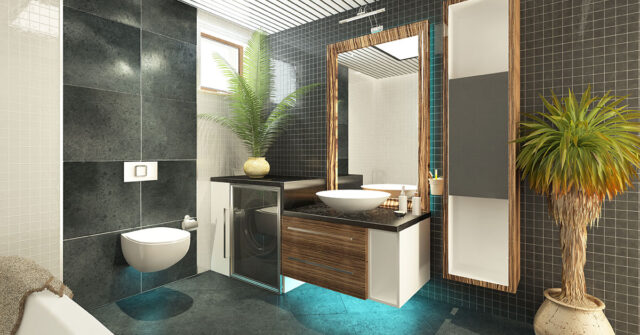 Post-Renovation Service and Warranty
Our commitment to quality doesn't end with the completion of your luxury bathroom.
We provide ongoing support and a warranty that gives you peace of mind and confidence in the longevity of our work.
Quality Assurance and Inspection
Upon completion, we conduct a thorough quality assurance check and inspection. We make sure that every detail is perfect and meets our high-quality standards.
Post-Completion Support
If you have any concerns or issues after the renovation, our team is here to help. We provide responsive post-completion support to ensure your complete satisfaction with your luxury bathroom.
Our Warranty Promise
We stand behind the quality of our work with a robust warranty.
This gives you confidence in your investment and ensures that your bathroom continues to deliver luxury and functionality for years to come.
Frequently Asked Questions About Luxury Bathrooms
Understanding the renovation process and what to expect can help you make informed decisions. Below are some of the most commonly asked questions about luxury bathrooms.
How Long Does a Luxury Bathroom Renovation Take?
The duration of the renovation process depends on the scale and complexity of the project.
We provide a detailed timeline during the planning stage, and we strive to complete the project as efficiently as possible without compromising on quality.
What is the Cost of a Luxury Bathroom Renovation?
The cost of a luxury bathroom renovation can vary greatly depending on the size of the bathroom, the materials selected, and the complexity of the design.
We provide a detailed quote before beginning any work to ensure transparency and affordability.
How Do We Minimise Disruption During Renovation?
We understand that a renovation can be disruptive. Our team works diligently to minimise disruption, keeping the workspace clean and orderly, and ensuring we adhere to the agreed-upon schedule.