Contemporary Bathrooms
Remodels & Makeovers
Custom Designs
30+ Years Experience
Revamp your bathroom with NuDesign, Sydney's leading expert in stylish, functional, and innovative contemporary bathroom renovations.
Get Free Quote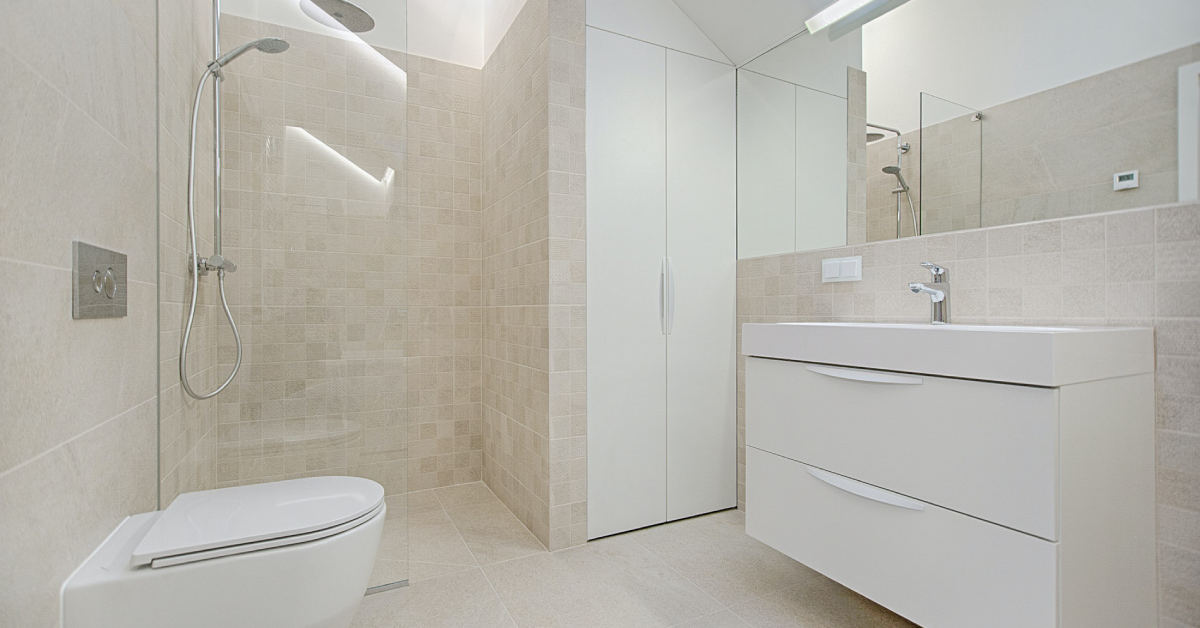 Sydney's Best Contemporary Bathrooms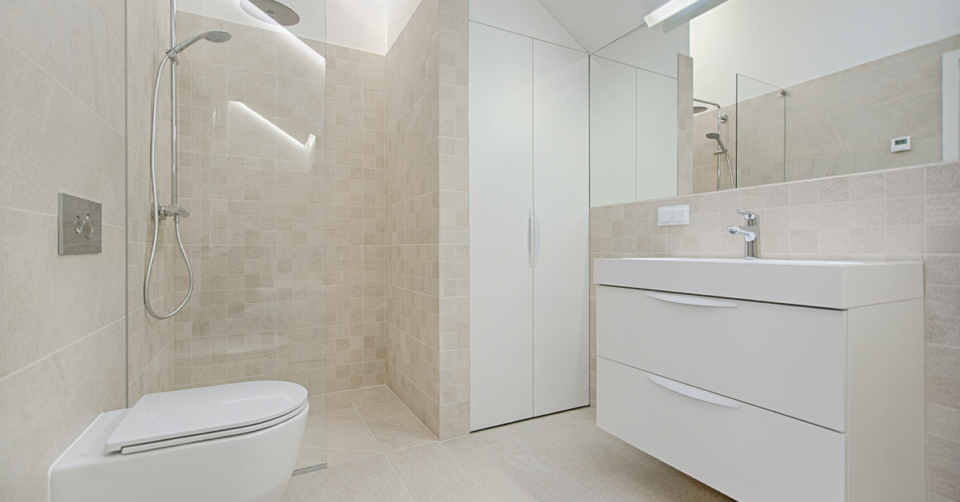 Welcome to NuDesign Bathroom Renovations, your trusted partner in transforming your bathroom into a sleek, modern sanctuary.
Specialising in contemporary bathrooms, we blend modern aesthetics with practical functionality, crafting spaces that are not just visually stunning but also immensely practical.
Whether you are embarking on a full bathroom overhaul or a minor upgrade, we bring our wealth of expertise, personalised approach, and dedication to quality to every project.
Discover how our Sydney-based team can guide you through a seamless and enjoyable renovation process, creating a contemporary bathroom that enhances your lifestyle and adds value to your home.
About Contemporary Bathrooms
Contemporary bathrooms reflect the modern aesthetics of the 21st century. They embody clean lines, minimalistic design, and focus on functionality without compromising style.
Whether you desire a relaxing retreat or a space for invigoration, our contemporary bathrooms are designed to meet your unique needs.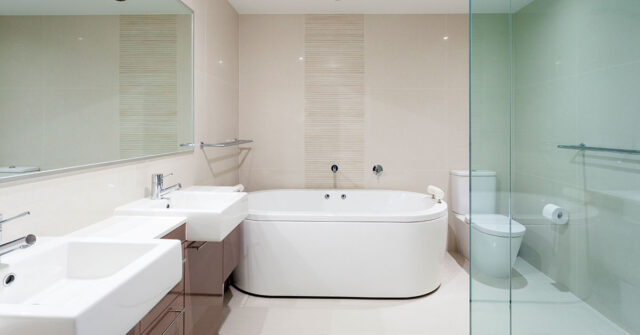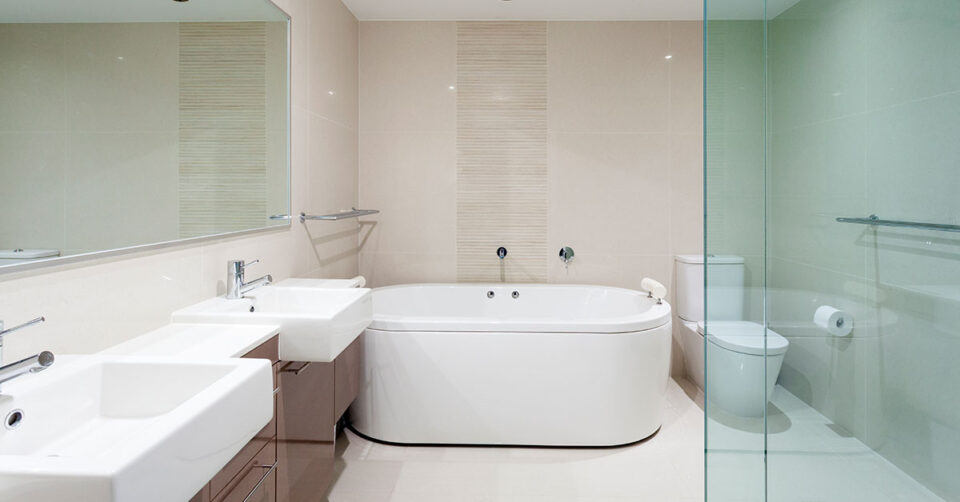 The NuDesign Approach
At NuDesign, we believe in delivering bathrooms that embody the vision of our clients.
Our approach involves understanding your preferences, needs, and the current structure of your bathroom to create a design that is truly contemporary and reflects your personal style.
The Importance of a Modern Bathroom
Modern bathrooms are more than just a necessity; they are a statement of style and functionality. They are spaces designed for relaxation, refreshment, and rejuvenation.
With sleek designs and smart fixtures, contemporary bathrooms can significantly enhance the aesthetic appeal of your home and improve your lifestyle.
Our Process
Our dedicated team follows a detailed, customer-centric process to ensure that your bathroom renovation is a stress-free and enjoyable experience.
Initial Consultation
We begin with a consultation to understand your needs, design preferences, and budget. This allows us to provide personalised advice and solutions for your contemporary bathroom renovation.
Designing Your Contemporary Bathroom
Our experienced designers will work closely with you to create a modern, stylish, and practical bathroom design.
We pay attention to every detail, from the layout and fixtures to the colour scheme and lighting, ensuring every aspect aligns with your vision.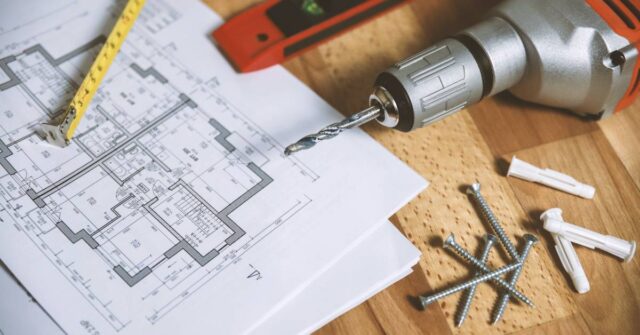 Budget and Timeframe Discussion
We understand the importance of delivering your dream bathroom on time and within your budget.
Hence, we provide a detailed proposal outlining the costs, timelines, and deliverables to ensure transparency and accountability.
Features of Contemporary Bathrooms
Contemporary bathrooms showcase a combination of style, functionality, and comfort. They are characterised by certain key features that make them unique.
Streamlined Design and Functionality
The signature element of contemporary bathrooms is their sleek, streamlined design.
Minimalistic and efficient, these bathrooms prioritize functionality and space optimization, creating a room that is both practical and beautiful.
Advanced Fixtures and Appliances
Modern bathrooms leverage advanced fixtures and appliances that offer superior comfort, efficiency, and user experience.
From water-efficient toilets and faucets to smart showers and heated towel rails, these elements add a touch of luxury and convenience to your bathroom.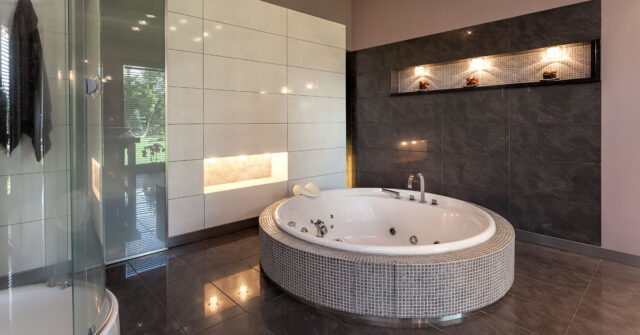 Materials and Colours
Contemporary bathrooms often employ a blend of natural and synthetic materials to create an appealing, tactile environment.
The colour palette is usually neutral with occasional bold accents, creating a timeless appeal.
Lighting in Contemporary Bathrooms
Effective lighting is essential in a contemporary bathroom.
We use a blend of natural and artificial light sources to create a soothing atmosphere that enhances the functionality and aesthetics of your bathroom.
Services We Provide
NuDesign offers a comprehensive suite of services to transform your bathroom into a contemporary masterpiece.
Complete Bathroom Renovation
We handle every aspect of the renovation process, from initial consultation and design to the final installation.
Our team ensures a seamless transition from your old bathroom to your new contemporary space.
Bathroom Design Consultation
Our design consultation service provides expert advice on how to create a contemporary bathroom that fits your lifestyle.
We provide innovative and practical design solutions that are tailored to your needs and preferences.
Professional Installation
Our team of skilled tradespeople ensure a smooth and efficient installation process.
We adhere to the highest quality standards, ensuring your new bathroom not only looks stunning but also functions flawlessly.
Follow-up and Aftercare
Even after your project is complete, we're here to support you. We offer follow-up services to ensure your new contemporary bathroom continues to function at its best.
Bathroom Accessibility and Safety
While focusing on design and aesthetics, we never compromise on safety and accessibility in our contemporary bathroom designs.
Implementing Accessibility Features
We incorporate features such as grab bars, slip-resistant flooring, and accessible shower design to ensure safety and convenience for everyone, including those with mobility issues.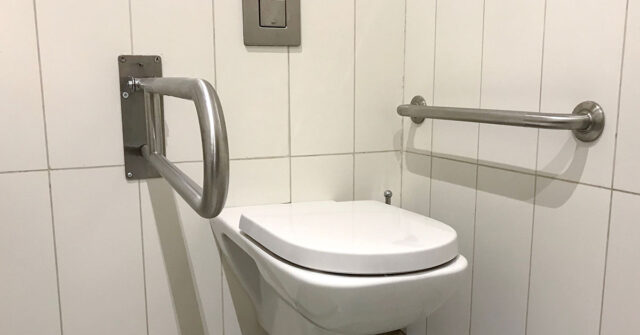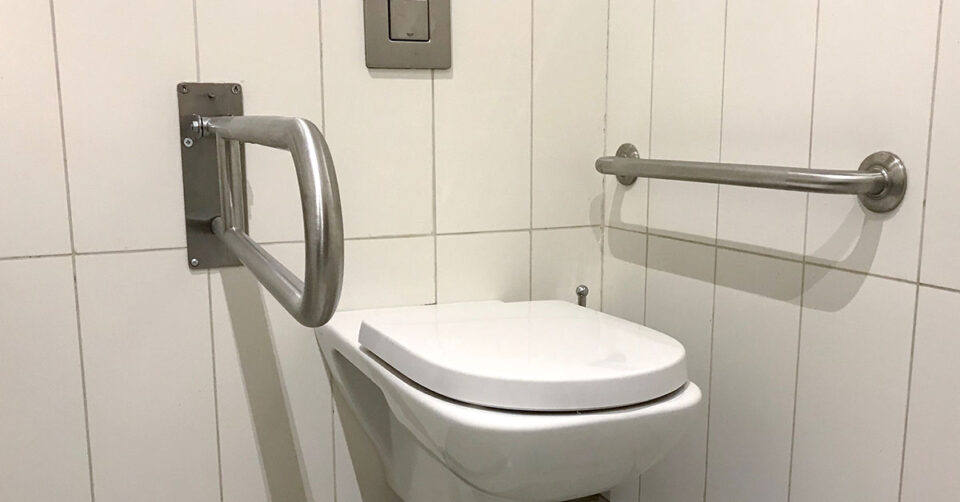 Ensuring Safety in Your Contemporary Bathroom
Every fixture and feature we install is designed with safety in mind.
We carefully consider elements such as the placement of fixtures, appropriate lighting, and ventilation to prevent accidents and maintain a comfortable environment.
Why Choose NuDesign Bathroom Renovations?
When it comes to contemporary bathroom renovations, NuDesign brings a unique blend of creativity, quality, and professionalism.
Our Expertise in Contemporary Bathroom Renovations
With years of experience in the industry, we have honed our skills and knowledge to deliver top-notch contemporary bathrooms.
Our expert team keeps abreast of the latest trends and innovations to provide the best solutions for our clients.
Our Commitment to Quality and Customer Satisfaction
At NuDesign, we're committed to ensuring complete customer satisfaction.
From using high-quality materials to offering excellent customer service, we strive to exceed your expectations in every aspect of our work.
Contact Us
Ready to create your dream contemporary bathroom with NuDesign? Get in touch with us today!
Start Your Bathroom Renovation Journey with NuDesign
Take the first step towards your contemporary bathroom renovation by reaching out to our friendly team. We're excited to bring your dream bathroom to life. Contact us now to book your initial consultation.