Even if you don't consider yourself claustrophobic, it is easy to feel discomfort in a small bathroom. With limited space, it is hard to fit in luxury items such as a large bathtub or dual sinks.
The good news is, that there are plenty of ideas that can be used in a small bathroom makeover to give you the feeling of more space.
If you are looking for tiny ensuite or small bathroom renovation ideas, here are some tricks that'll make your small bathroom feel more spacious.
In this article, we will go through a few of these ideas you can use in your next renovation.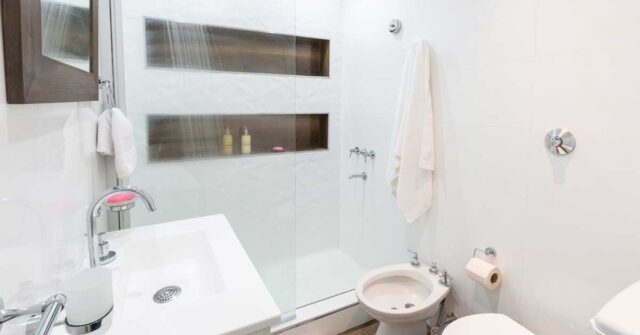 Natural Light & Reflections
Keep your colours light as they do wonders to make the room feel larger. It's not a must that you stick to white, but you can work with soft colours such as ivory or ash grey, even with a mix of sky blue.
Avoid blocking light pathways and allow light to enter and reflect off the walls and floor as much as possible.
Mirrors are essential in any bathroom renovation but also have an added effect when the mirror is large. This is where size does matter.
A larger mirror will reflect more light around a room and can essentially make the room feel twice as large. While this is just an illusion of more space, it works perfectly.
Choose Compact Fixtures & Fittings
This is a quick small bathroom renovation idea. Incorporate petite fixtures such as slender vanities, sinks and toilet bowls to create to actually create more space.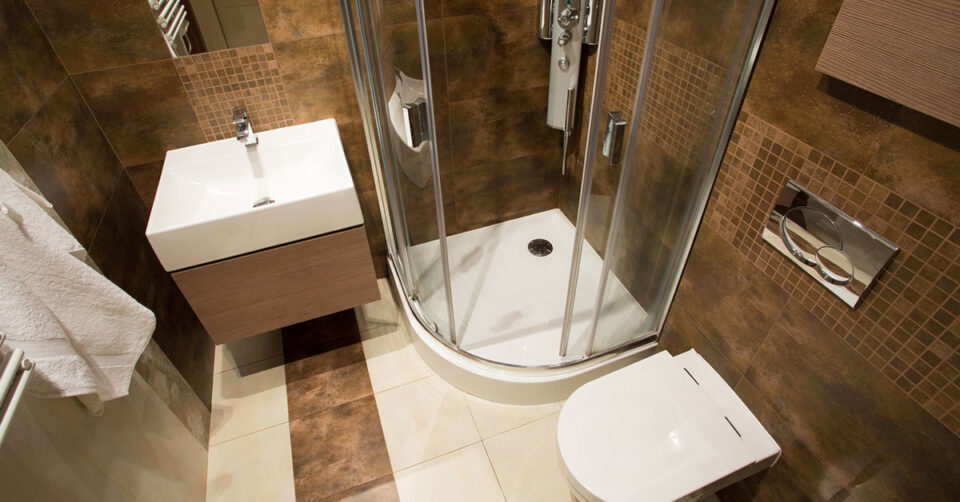 Painting & Decorating
When it comes to the walls, you don't have to stick to one colour.
Instead, you can have the bathroom decorated with vertical lines or create a feature wall, which also does a great job of creating the impression of space.
Be Creative with the Bathroom Door
Here's a useful ensuite renovation idea, get rid of the hinged door and put up a sliding door.
It's astonishing to discover the amount of space taken up by a standard swinging door. What's even more exciting is what you can do with all that space that's available now.
If your windows are also hinged, consider replacing them with sliding windows and free up more space in your small bathroom.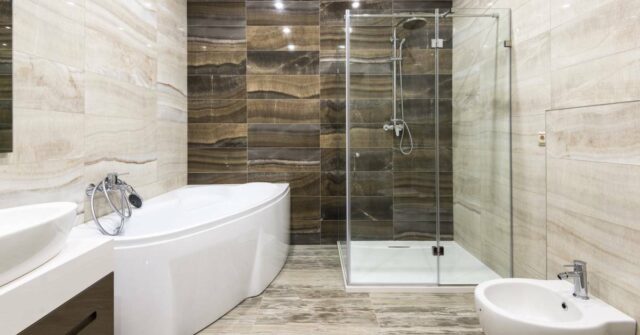 Get Smart With Storage
Unless it's a grand and palace bathroom, storage will always be a concern in medium and small-sized bathrooms.
With this in mind, try and slot in creative storage ideas such as a vanity with drawers and cupboard space, open shelves that fit into corners, hooks for towels to hang behind the door and the list goes on.
Final Thoughts
Remodelling small bathrooms can be difficult if you are not very creative. Spice your ensuite or small bathroom renovation ideas with concepts such as:
Let in as much light as possible
Use light colours and mirrors
Get the smaller-sized fixtures and fixtures
Be creative with the doors and storage
Follow these and other tips for a great start for gaining more space in your small bathroom makeover.