Shower screens are excellent for preventing your bathroom floor from getting wet when showering.
But with a variety of options, adding a screen to your walk-in shower can also be a simple and unique way to style this room. If you are considering shower screen installation then keep reading.
There is a wide range of shower screens on the market nowadays, and our helpful guide below will help you choose the right one for your washroom.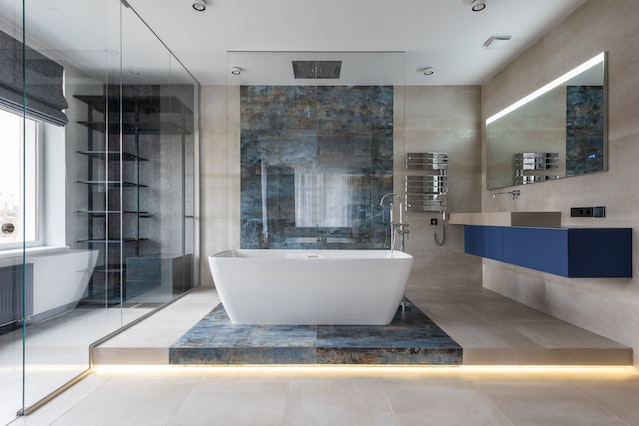 What Is a Shower Screen?
A shower screen is an alternative to a shower curtain and usually includes large glass panels that keep your shower water from seeping out.
With variable thicknesses of glass or plastic, they are often attached to the walls, usually with metal frames and a hinge or sliding mechanism.
Different Types of Shower Screens
This bathroom fixture makes it possible to completely transform the look of your bathroom without completely redoing the whole room.
Below are the most popular types of shower screens you can choose from for your home. Choose one of the many trendy and elegant shower screens to give your bathroom a fresh new look.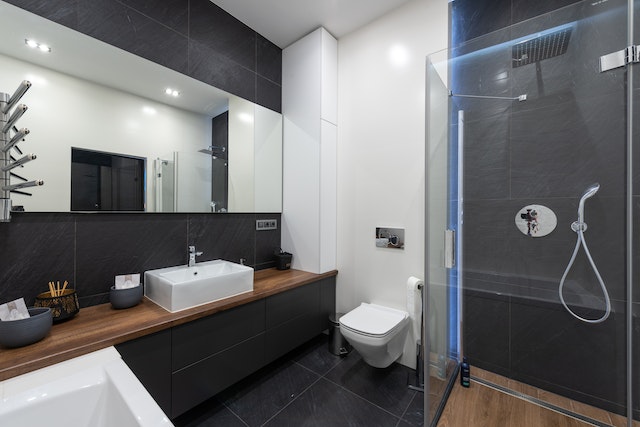 Fully Framed
These shower screens are the most durable, making them ideal for bathrooms that see plenty of use. This makes them ideal if you have a large family.
The glass panels are held by an aluminium frame, creating a total enclosure. The screen can be made of textured, tinted, or clear glass, depending on your preferences.
Customizations to the frame itself are also possible and can be further enhanced by a powder-coated finish.
Semi-Framed
Do you want something a bit more refined yet still incredibly sturdy? Installing a semi-framed shower screen will be your best bet.
A full aluminium frame is all but eliminated in this design, leaving only the outer edge. As a result, it has the same structural integrity as framed shower screens but has a more sophisticated appearance.
Additionally, it helps create a bright and airy space that feels more spacious than it actually is. They're a terrific option if you want a shower screen that's both long-lasting and stylish.
A wide range of colours is available for the frame's base so that you can complement the colour scheme of your home.
Frameless
Frameless shower screens are a great way to open up a bathroom and make it feel more spacious. With no aluminium framing, the result is an ultra-modern look.
Having no frame means that this type of shower screen can be used in any bathroom, regardless of the design or colour scheme. Plus, the chrome hinges add an elegant finishing touch.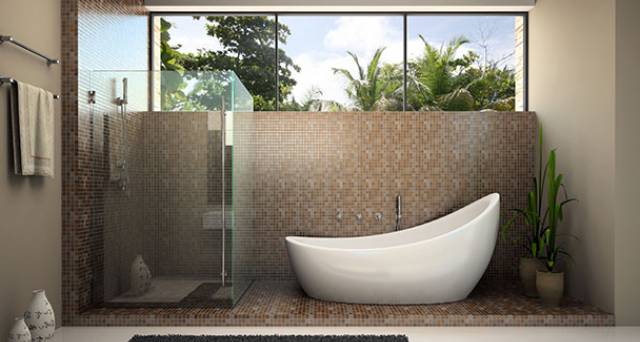 Sliding Door
Shower screens with sliding doors can save a lot of room. Although they provide the same area as complete enclosures, the doors do not swing inwards or outwards, requiring less space when in use.
Pivot Door
Shower screens with a pivoting door can be opened and closed from one central position.
They come in various shapes and patterns, but they are only ideal for bathrooms with enough space to accommodate the door's movement.
Bi-Fold Door
Shower screens with bi-fold doors are both efficient and appealing.
On top of being a space saver over pivot door designs, they also feature a unique opening mechanism that can enhance your bathroom's aesthetic.
They can have two or several folds and are an excellent choice for modern bathrooms.
Quadrant
Often referred to as corner shower screens, quadrant screens have a sliding door on one or both sides and are designed to be fitted in a bathroom corner.
If you've got a small bathroom, consider installing these.
Fixed panel
With a single frameless glass panel, these shower screens provide a clean yet elegant appearance. However as they do not include a door, water splashes into the rest of the bathrooms can still occur.
These are best suited to large bathrooms with plenty of free space otherwise water splashes may mean there is no dry floor area once you have finished showering.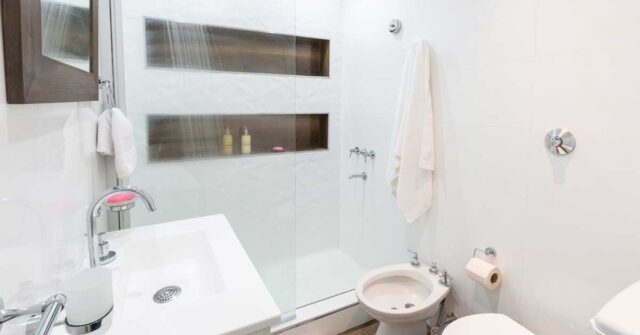 Choosing a Shower Screen
Here are some things to consider when picking the perfect shower screen for your bathroom:
Style: When it comes to shower screens, even the tiniest differences in design can considerably affect how the room looks. As such, make sure that the overall style of your bathroom is considered when choosing a shower screen.
Space: A shower screen's opening will be significantly affected by how much space is available around it, so be sure to measure this area twice before you settle on your final decision.
Budget: It's crucial to determine your budget before beginning any bathroom remodel.
The Bottomline
When it comes to bathroom upgrades, shower screens are among the most attractive and essential additions that instantly improve the aesthetics of your space.
In this guide, we've discussed some of the different styles available to you. Whichever option you choose, from fully framed to quadrant, make sure it suits your space and lifestyle needs.
If you want to learn more about the best shower screen for your bathroom, contact NuDesign Bathroom Renovations today. We'd be happy to assist you with any questions or concerns.