One of the questions our customers ask most frequently is "How much does a bathroom renovation cost?".
We'd love to give each person a straight answer every time, but the truth is it's complicated as there are many varying factors to consider.
This is where the average price is easier to explain, and the best way to answer this in Australia is to look at the statistical data provided by the Housing Industry Association (HIA).
In the 2021 HIA report related to bathrooms and kitchens, they analysed over 2,800 bathroom jobs that were completed in 2020. This revealed the average price of a bathroom renovation in Australia was $21,125.
The highest amount was NSW bathroom renovations costing an average of $22,529 and South Australia's average was the lowest at $17,500.
Also, the HIA reports reveal that this average price is increasing every year, so expect this price to be higher in the years ahead.
So what does this mean for you? As mentioned, your bathroom renovation cost is determined by many factors.
These include the size and scope of the project, also the complexity of the design and the inclusions.
To help you understand how much you will need for your bathroom renovation budget, the next sections will look at what you can expect at the different price ranges.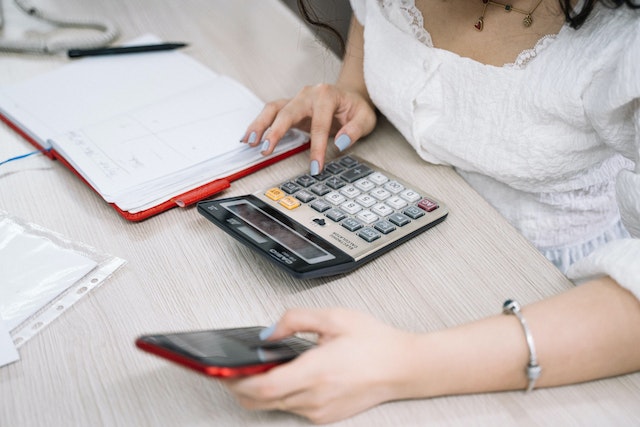 Less Than $10,000 PatchWork
Unfortunately at this price point, you will not be able to achieve a full bathroom renovation, unless you are willing to do a lot of DIY and possess the required skills.
Just remember that if you plan on working on any electrical or plumbing you must, by law, use licensed trades and the costs can add up quickly depending on the work required.
Alternatively, you may only be looking for some patchwork or a minor partial renovation. If the work required is not extensive then you may be able to achieve what you desire within this price range.
However, be wary of any so-called "bathroom renovators" offering you a complete bathroom renovation at less than $10,000. To achieve these prices they are likely using substandard materials, parts and labour.
If this is the case, then please avoid this at all costs. Saving money upfront with a "cheap" renovation can lead to larger costs down the track.
For example, if waterproofing is not completed properly, you can encounter extensive water damage to the rest of your property which appears months or years later.
The cost of repairing such damage can be very expensive.
$10,000 – $20,000 Bathroom Makeovers
At the lower end of this price range, you can expect to achieve larger partial renovations or be prepared to keep your DIY hat on.
As your budget extends towards the $20,000 mark, you will start to achieve a basic bathroom renovation.
Just keep in mind there are many costs involved including skilled designers, demolition, rubbish removal, specialised equipment, waterproofing, carpentry, and the work of other licensed trades.
Not to mention the investment in tiles, paint, vanity, bathware, tapware, fittings and fixtures.
Expect to sacrifice the option to implement high-end fixtures and features or overly complex aesthetic details if you want to work within this price range.
DIY renovators can get the most out of this budget, but don't underestimate the amount of skill required to pull it off. There's a reason professional renovation teams cost as much as they do.
Overall, this is the lowest end of the spectrum for full bathroom renovations, but if your bathroom is small then you should be covered.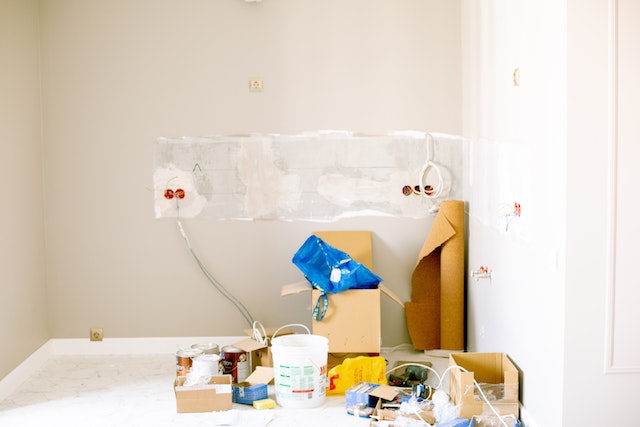 $20,000 – $30,000 Bathroom Renovations
This is where most Australians should expect to find themselves, even if just at the lower end of the price range.
Within this budget, you can fully renovate most sized bathrooms whilst achieving the essentials and some modern luxuries. This may include attractive design and a touch of high-end products.
This price range typically won't allow you to complete an overly luxurious bathroom, though. The cost of the special features and purely aesthetic touches drive up the price too high.
However, it is reasonable to expect to pull off a modern contemporary design, incorporate the latest green technology, and even achieve a trendy design within this price range.
It is worth noting that having this sort of budget set aside for a small bathroom renovation can have some extravagant results.
With less space, there are fewer materials and work needed to complete the project, and the savings from that can be invested into higher quality products overall.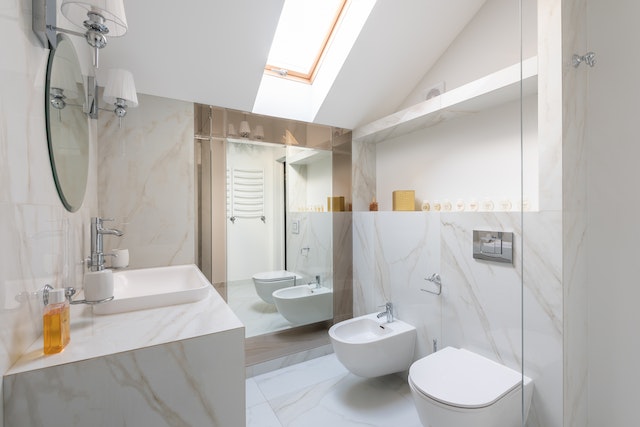 $30,000+ Impressive Bathrooms
For an average-sized bathroom and this budget, you will be able to achieve more than the average Australian. Think 5-star resort style, private spa bath retreats, etc.
What you can achieve will relate to either stunning design, superior quality bathware, fittings and fixtures, luxurious features or all of the above.
However, this type of budget may also be necessary for renovating very large bathrooms. In this case, the overall renovation may only be basic but on a larger scale.
Alternatively, with small bathrooms, over 30k gives you a ton of wiggle room for all types of inclusions and luxury fit-outs.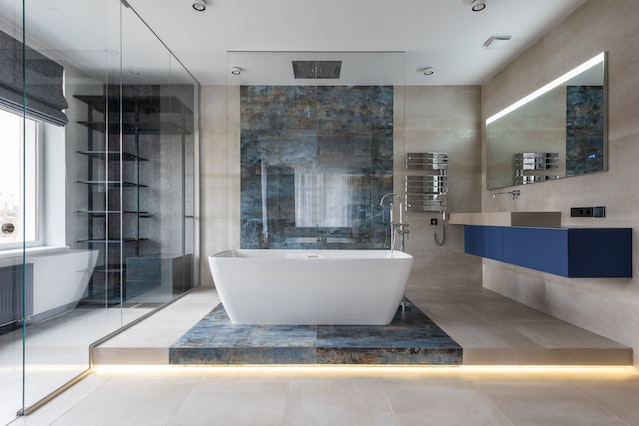 Make the Most of Your Budget
The overall price of your bathroom renovation will depend on several factors, and there are several decisions that can sway the final amount either way, quite dramatically.
Regardless of where you find your budget falling, it's important to make the most of each dollar. You'd be surprised how much you can save with experienced planning and knowledge.
For example, check out these budget-saving tips.
If you are still unsure about how much your bathroom renovation should cost, the best way is to ask for a free quote. Just understand exactly what you are getting for the quoted price.