In this guide, we will delve into the world of bathroom scales in Australia, focusing on the best products available in the market.
We aim to provide a comprehensive understanding of bathroom scales and assist you in making an informed decision for your health and wellness needs.
Introduction
Bathroom scales have come a long way from the simple mechanical devices of the past. Today, they offer a wealth of information and can even sync with your smartphone.
This article will explore what you need to know to find the best bathroom scale for your needs, from key features to consider when buying to recommended bathroom scales available in Australia.
Why a Good Bathroom Scale is Important
The importance of a good bathroom scale extends far beyond mere weight tracking. It is a tool for monitoring overall health, tracking fitness progress, and understanding your body better.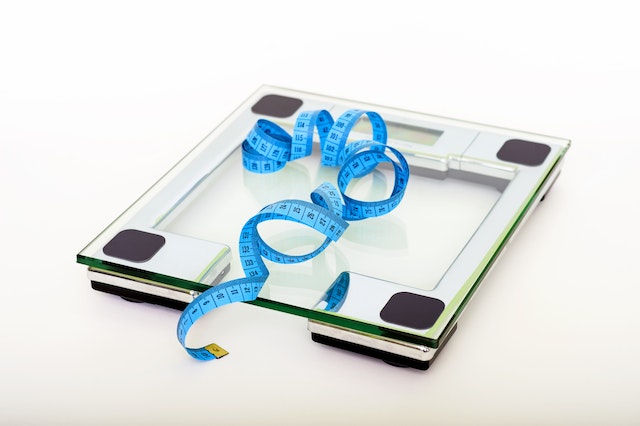 The Role of Scales in Health and Fitness
A reliable bathroom scale helps in tracking weight loss or gain, thereby assisting in maintaining or reaching fitness goals.
Many advanced scales also provide metrics such as body fat percentage, bone mass, and muscle mass, offering a more complete picture of your health and progress.
Understanding Your Body Better
Modern scales enable users to get insights into their body composition.
By providing data on body fat, muscle mass, water weight, and bone density, scales allow for a deeper understanding of one's health status, aiding in personalized fitness and diet planning.
Types of Bathroom Scales
There are several types of bathroom scales, each offering different features. Let's discuss some of the most common types.
Mechanical Scales
These are traditional scales that display your weight with a needle on a dial. They are straightforward to use and require no batteries.
However, due to their simplicity, they lack the additional features found in modern smart smarts.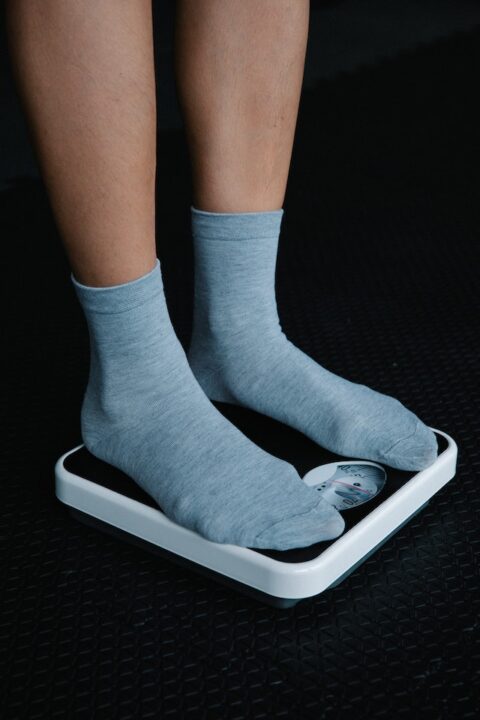 Digital Scales
Digital scales display your weight on a digital screen, often providing more accurate readings than mechanical scales.
They may also come with additional features such as body composition measurements, memory for multiple users, and more.
Smart Scales
Smart scales connect to your smartphone or smart home devices via Wi-Fi or Bluetooth.
They often provide comprehensive data such as body fat percentage, muscle mass, and BMI, among others, and sync this data with fitness apps for easy tracking and analysis.
Key Features to Consider When Buying a Bathroom Scale
Choosing the right bathroom scale depends on various factors, including accuracy, capacity, design, additional features, and of course, price. Here's a closer look at each factor.
Accuracy
Accuracy is one of the most important factors to consider. Digital and smart scales usually offer better accuracy than mechanical scales. Some models allow calibration for even more precise measurements.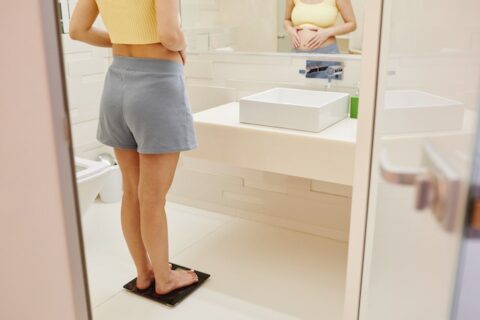 Capacity
Most scales support up to 180kg, but if you need a scale with a higher capacity, they are available. Always check the maximum weight capacity before purchasing.
Size and Design
The size and design of the scale matter, especially if you have limited space. Additionally, choose a design and display that you find aesthetically pleasing and easy to read.
Additional Features
Look for additional features such as body composition analysis, memory for multiple users, and smart connectivity if these are important for your fitness journey.
Price
Scales vary in price, with smart scales being the most expensive due to the extra features. However, there are affordable options in each category, so decide on your budget and choose accordingly.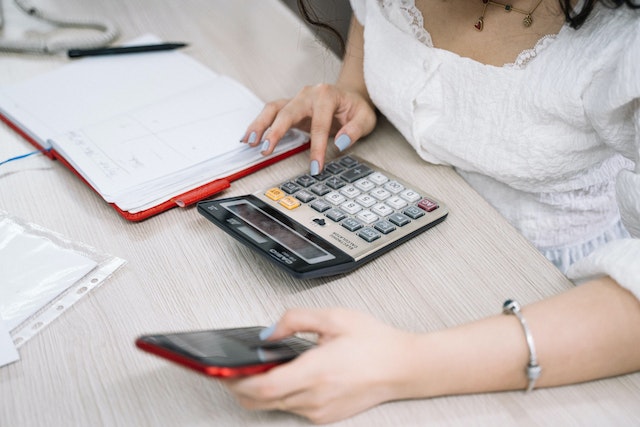 Reviews
When buying online you should always check reviews from previous customers.
This will give you some insights into how easy the scale is to use and can be used to compare models that appear similar in features and price with one another.
How to Maintain Your Bathroom Scale
Maintenance is key for the longevity and accuracy of your bathroom scale. This includes proper storage, regular cleaning, and calibration if required.
Make sure to read the manufacturer's instruction manual for specific care and maintenance instructions for your scales. And never use abrasive cleaning products as these may scratch or damage them.
Recommended Bathroom Scales in Australia
Based on the features discussed above, here are some top recommended bathroom scales available in Australia.
Note: We may earn commissions if you make a purchase using the product links below. Learn more.
Tanita RD-953 Innerscan Body Composition Monitor
The Tanita RD-953 Wireless InnerScan Body Composition Monitor, boasting dual frequency technology and integrated Bluetooth connectivity, is an impressive device that takes personal health tracking to new levels.
Weighing a mere 3 kilograms, this Japanese-engineered monitor, with its comprehensive body composition measurements, offers an extensive overview of your health profile.
Its pros are numerous. The Bluetooth feature facilitates seamless data transfer to both iOS and Android devices via the free Tanita Health Planet App, enabling effortless tracking of progress over time.
The scale's accuracy, thanks to its advanced dual frequency technology, is commendable, and the user-friendly interface, which supports up to four users, is intuitive and straightforward.
The muscle quality assessment, a unique feature, provides valuable insight into one's fitness level. The 5-year warranty is also a definite plus.
However, while the scale has a guest mode, it could benefit from more user memories to accommodate larger households.
Overall, Tanita's RD-953 is a solid choice for reliable, in-depth health analysis.
Withings Body – Smart Weight & BMI Wi-Fi Digital Scale
The Withings Body Smart Weight & BMI Wi-Fi Digital Scale is a great addition to any health-conscious household, with several key features that stand out.
The automatic data syncing via Wi-Fi to the Health Mate app is incredibly convenient – no need to have your phone on hand during weigh-ins.
The multi-user recognition and tracking for up to 8 users make it ideal for families. Its additional features, such as baby mode and pregnancy tracker, ensure its usefulness to a broad spectrum of users.
The scale's design is sleek, with a simple LCD display that's easy to read. It offers precise measurements, not just of weight but also body fat, water percentage, muscle, and bone mass.
The "Position Control" patented technology ensures accurate readings regardless of the surface the scale is placed on.
However, the scale's performance may be dependent on consistent Wi-Fi connectivity, which could be a con for some users. Moreover, while the scale offers a wealth of data, it could be overwhelming for users seeking simple weight measurements.
Another advantage is the integration with Alexa and Apple Health, enhancing its usability in a smart home setup.
Plus, it also gives daily local weather updates, an interesting addition, though not essential to a weighing scale.
Overall, the Withings Body Scale is an excellent choice for those wanting a comprehensive, user-friendly way to manage their weight and overall body health.
Fitbit Aria Air Bluetooth Smart Scale (White or Black)
The Fitbit Aria Air Bluetooth Smart Scale is an impressive gadget that elevates your health-tracking regimen.
Its sleek white design coupled with the glass material makes it a stylish and sturdy addition to your bathroom.
The scale accurately measures and displays weight, with the added convenience of syncing these stats to your Fitbit dashboard via Bluetooth.
This is a significant pro, allowing for easy access to data and insightful trend tracking on the Fitbit app.
Another advantage is its multi-user compatibility, a feature that is perfect for families or shared living spaces.
The ability to track BMI and BMR provides an extended, more holistic view of health beyond just weight, which is commendable.
However, it's not without its drawbacks. The initial Bluetooth setup, although touted as easy, can be a little tricky, especially for those not tech-savvy.
Also, the reliance on a smartphone for complete functionality may not appeal to all users.
Finally, while the Fitbit Aria Air is a solid product for those invested in the Fitbit ecosystem, it might not offer much additional value for others.
But if you're looking for a sophisticated scale that does more than just measure weight, the Aria Air is worth considering.
Etekcity High Precision Digital Body Weight Bathroom Scale
The Etekcity WiFi Smart Scale is a game-changer for health enthusiasts. The 12 measurement capabilities, encompassing body fat, muscle mass, bone mass, and more, provide an in-depth health analysis.
Its high-accuracy sensors ensure precise weight measurements, truly embodying the "smart" in smart scale.
The scale's connectivity is another strength. Syncing with various health apps and offering both Bluetooth and Wi-Fi options, it delivers seamless data transfer.
The option to track data weekly, monthly, or yearly on VeSync is excellent for observing trends and monitoring progress.
The extra-large platform is robust and comfortable, while the large, clear LCD display ensures readability from all angles.
The USB charging feature is convenient; a 2-hour charge lasts half a year, a welcome departure from regular battery changes.
However, a potential drawback is the requirement to have a phone for initial setup and data sync. This could be problematic for those without a compatible device.
The setup process, particularly Wi-Fi, could be more user-friendly. And while the high-capacity weight limit is impressive, at 180kg, it may not cater to all users.
In summary, the Etekcity WiFi Smart Scale is an innovative health tracker that offers precise measurements, robust connectivity, and user-friendly features.
Conclusion
Choosing the right bathroom scale is a significant step towards achieving your health and wellness goals.
By considering the factors mentioned in this guide, you can find the best scale that suits your needs and budget.
FAQs
Here are answers to some common questions about bathroom scales.
How often should I replace my bathroom scale?
With proper maintenance, a bathroom scale can last many years. However, if you notice consistent inaccuracies in the readings, or if you want to gain better features, it might be time to replace it.
How to calibrate a bathroom scale?
Calibration varies by model. Some scales auto-calibrate, while others require manual calibration. Check the user manual for specific instructions.
Can bathroom scales be inaccurate?
Yes, factors like uneven floors, low batteries, or extreme temperatures can cause inaccuracies. Choosing a high-quality product can improve accuracy, as can recalibration and general maintenance.
Which is better: digital or analog scale?
Each type has its pros and cons. While digital scales offer more accuracy and features, analog scales are easy to use and require no power source. Choose based on your needs and preferences.