Bathroom Renovations North Sydney
Remodels & Makeovers
Custom Designs
30+ Years Experience
Transform your bathroom, kitchen or laundry with style, functionality & affordability.
Get Free Quote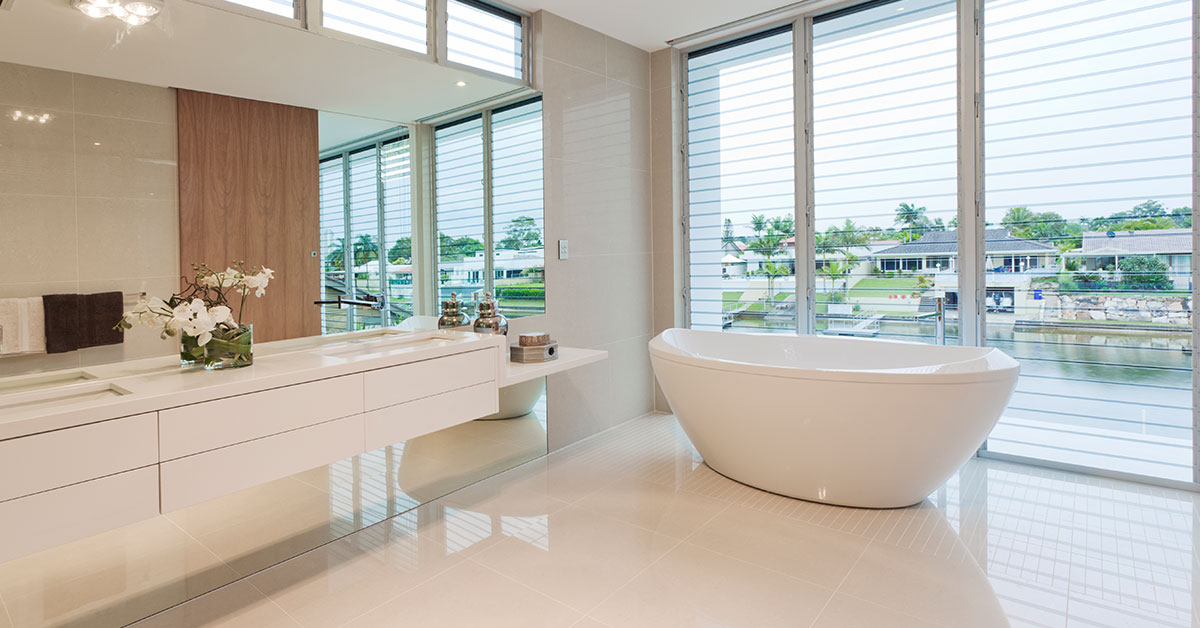 North Sydney Bathroom Designers & Renovators
NuDesign Bathroom Renovations offers exceptional services to residents of North Sydney seeking to elevate their bathrooms.
Leveraging years of industry experience, our team masterfully crafts spaces that strike a balance between style, functionality, and harmony with North Sydney's unique architectural character.
Whether you're envisioning a complete overhaul or a simple upgrade, our approach is tailored to meet your unique needs and preferences.
Read on to learn more about our suite of services, the distinct aspects of North Sydney that influence our work, and the remarkable difference that NuDesign brings to each renovation project.
Feedback From Our Customers
We recently had our Bathroom/ Laundry renovation done by the team at NuDesign. From the first meeting with Monnia, we were delighted with the great design ideas and flexible approach…

NuDesign Bathroom Renovations team did an excellent job installing and re-tiling our new shower room. Very high quality craftsmanship with a real eye for detail. Very capable and very trustworthy….

I recommend NuDesign Bathroom Renovations as a returning customer. they helped me through the whole process of designing/ planing my bathroom and kitchen from … choosing materials that fit my…
My bathroom had been renovated only 6 years ago by another company and Carlos accepted to redo the shower section that was poorly done by the other company and had…

Carlos was amazing to work with for my bathroom renovation. It was my first time doing a reno and he was always there to answer questions and provide advice. He…

Carlos renovated our two apartment bathrooms – great quality workmanship, professional service and backed up by quality supporting trades. Highly recommended. Carlos stands by his work and is easy to…
See more reviews.
The NuDesign Difference in North Sydney
At NuDesign, we're committed to providing a unique, comprehensive renovation service that meets your every requirement and surpasses your expectations.
This section will highlight why NuDesign is the preferred choice for homeowners in North Sydney.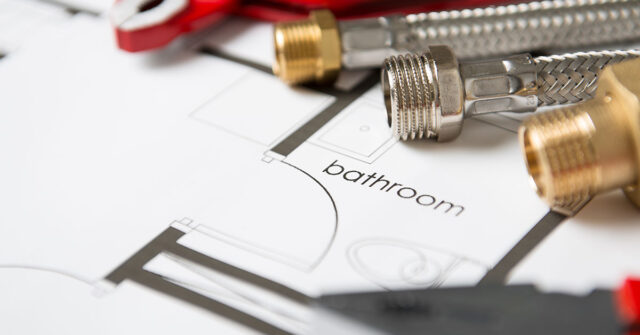 Our Expertise in Bathroom Renovations
With years of experience, our team is well-versed in crafting bathrooms that combine functionality with aesthetic appeal.
Our design and construction process is underpinned by a keen understanding of North Sydney's architectural characteristics and lifestyle.
Why Choose Us for Your North Sydney Bathroom Renovation
NuDesign stands out for our commitment to quality, meticulous attention to detail, and our customer-focused approach.
We take the time to understand your unique needs and preferences to create a bathroom that reflects your style and enhances your home's value.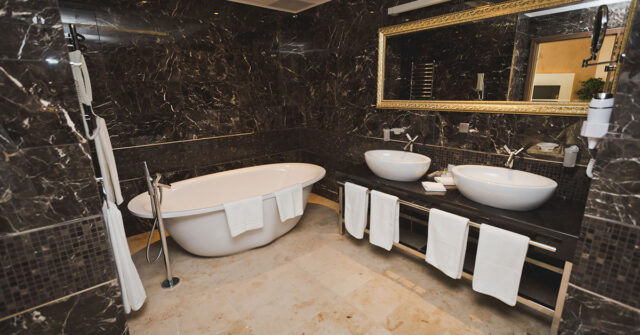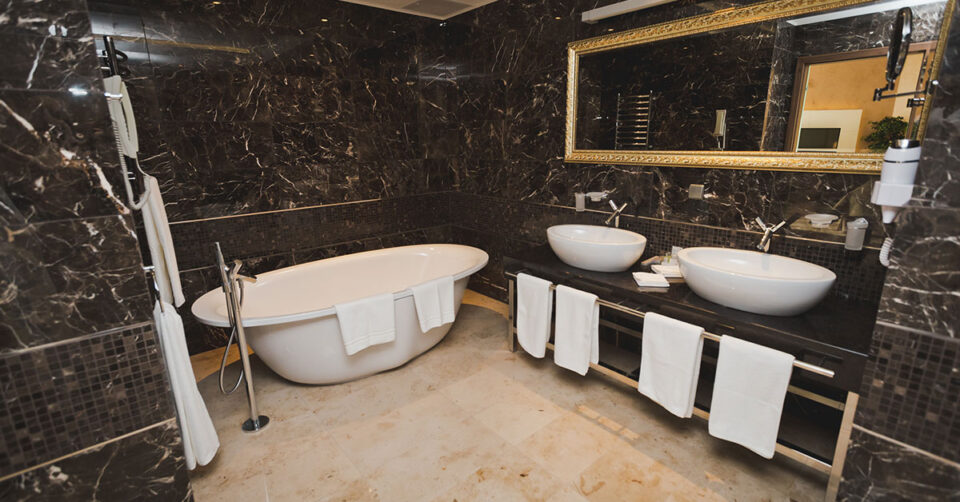 Understanding North Sydney
Being in touch with the local environment is a critical aspect of our work. Here, we delve into the specifics of North Sydney, which inform our approach to bathroom renovations.
Overview of North Sydney's Demographics
North Sydney boasts a diverse community with various lifestyle needs.
Understanding the demographic nuances aids us in designing bathrooms that cater to everyone from busy professionals to growing families.
Distinctive Home Styles in North Sydney
North Sydney is a beautiful blend of modern apartments, classic terraces, and grand heritage homes.
We leverage our understanding of these unique architectural styles to design bathrooms that complement and enhance your home's overall aesthetic.
Our Services in North Sydney
NuDesign offers a wide range of renovation services in North Sydney. In this section, we discuss the different ways we can help transform your space.
Complete Bathroom Renovations
Whether you need a minor upgrade or a complete overhaul, we provide comprehensive bathroom renovation services. This includes design consultation, material selection, construction, and installation.
Professional Bathroom Design
Our professional designers work closely with you to craft a bathroom design that aligns with your style, functional needs, and budget.
We consider every detail, from the fixtures and fittings to the layout and colour scheme.
Additional Services: Kitchen and Laundry Renovations
Beyond bathrooms, we also offer renovation services for kitchens and laundries. While these are not our primary focus, our commitment to quality and customer satisfaction remains unwavering.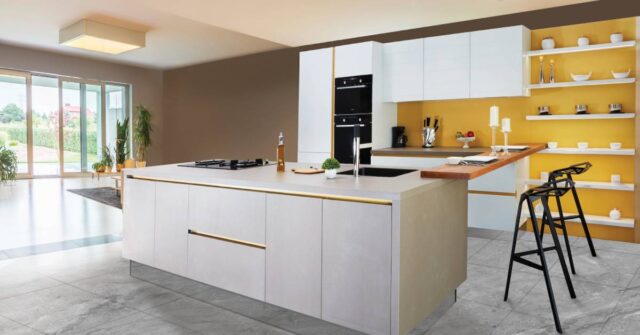 Bathroom Renovations in Relation to North Sydney's Lifestyle
Our approach to bathroom renovations is not one-size-fits-all. We understand that North Sydney's lifestyle influences the design and functionality of your bathroom.
Bathrooms Tailored to North Sydney's Fast-Paced Lifestyle
We design bathrooms that cater to the busy lifestyle of North Sydney residents.
Whether you prefer a quick shower before work or a relaxing soak in the evening, we create spaces that support your daily routines.
Creating Bathrooms that Enhance North Sydney's Architectural Beauty
Our designs don't just add to the comfort of your home; they also contribute to the architectural value of North Sydney.
We ensure our renovations respect and enhance your home's unique features, preserving the charm of the neighbourhood.
Our Approach to Bathroom Renovations in North Sydney
At NuDesign, we follow a meticulous process for each bathroom renovation. We believe that the success of a renovation lies in the details, which we've outlined below.
Initial Consultation and Free Quote
We start with a free consultation to understand your renovation goals.
We'll discuss your design preferences, functional requirements, and budget, then provide a detailed quote that outlines the project's scope and cost.
Customised Bathroom Design
Our designers create a customised bathroom design based on your input and our professional insights. We also cater bathroom renovations that are specifically for the disabled and aged.
This design will consider everything from space usage and layout to the selection of materials, fixtures, and finishes.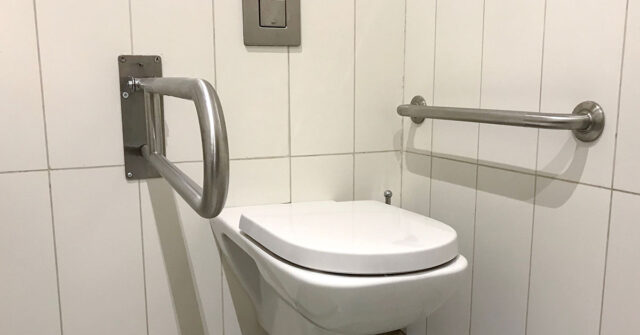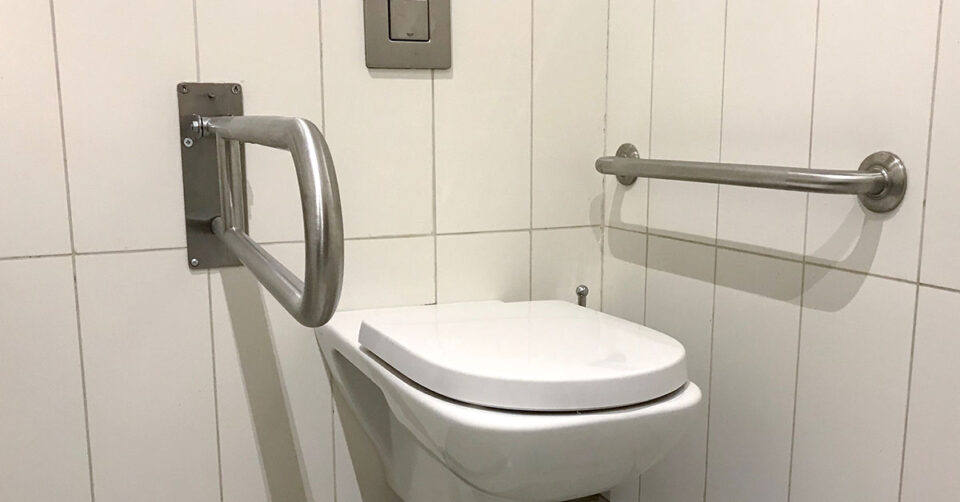 High-Quality Construction and Installation
Our skilled craftsmen then bring the design to life, adhering strictly to the agreed plans and maintaining high standards of workmanship.
We ensure that the installation process is smooth and minimally disruptive.
Post-Renovation Support
Even after the project's completion, we remain at your service. We provide post-renovation support to address any questions or concerns, ensuring you're completely satisfied with your new bathroom.