Bathroom Renovations Mosman
Remodels & Makeovers
Custom Designs
30+ Years Experience
Transform your bathroom, kitchen or laundry with style, functionality & affordability.
Get Free Quote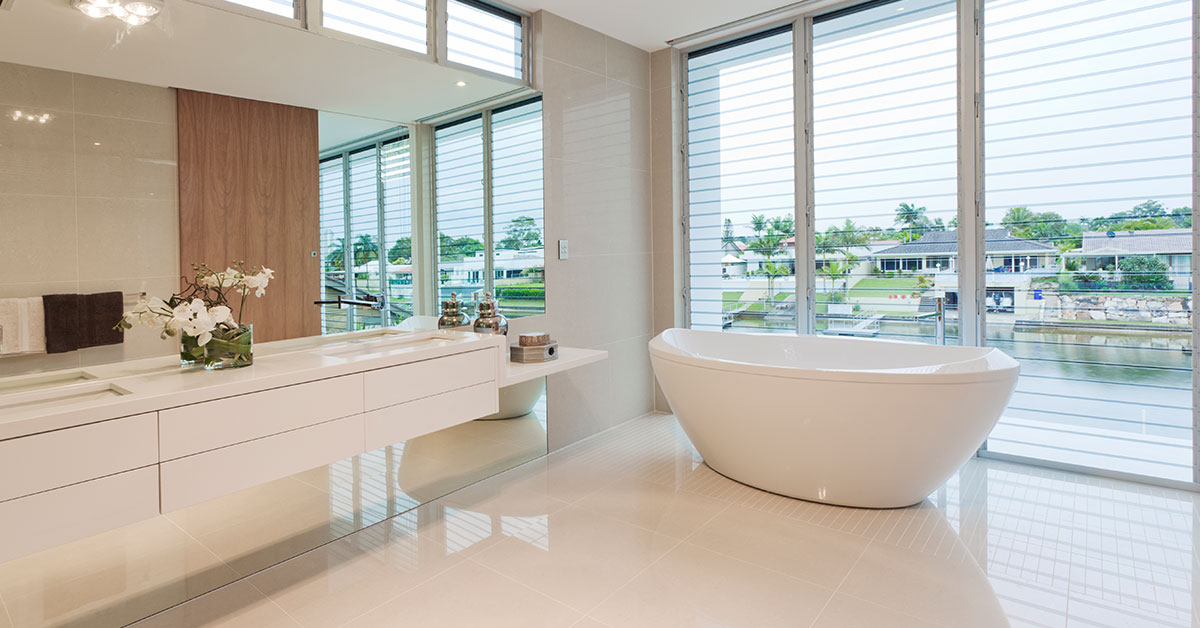 Mosman Bathroom Designers & Renovators
In the heart of Sydney lies the charming suburb of Mosman, where homes blend heritage beauty with modern design.
At NuDesign Bathroom Renovations, we embrace this unique architectural blend, offering tailored bathroom renovation services to uplift your home's aesthetics while enhancing its value.
We focus on creating luxurious bathrooms that echo Mosman's unique style, combining functionality with exceptional design.
Whether you're a busy professional or have a bustling family life, our bathroom designs seamlessly incorporate your lifestyle requirements.
Discover how our expert team can transform your bathroom into a sanctuary of elegance and relaxation.
Feedback From Our Customers
We recently had our Bathroom/ Laundry renovation done by the team at NuDesign. From the first meeting with Monnia, we were delighted with the great design ideas and flexible approach…

NuDesign Bathroom Renovations team did an excellent job installing and re-tiling our new shower room. Very high quality craftsmanship with a real eye for detail. Very capable and very trustworthy….

I recommend NuDesign Bathroom Renovations as a returning customer. they helped me through the whole process of designing/ planing my bathroom and kitchen from … choosing materials that fit my…
My bathroom had been renovated only 6 years ago by another company and Carlos accepted to redo the shower section that was poorly done by the other company and had…

Carlos was amazing to work with for my bathroom renovation. It was my first time doing a reno and he was always there to answer questions and provide advice. He…

Carlos renovated our two apartment bathrooms – great quality workmanship, professional service and backed up by quality supporting trades. Highly recommended. Carlos stands by his work and is easy to…
See more reviews.
Mosman: A Sydney Suburb Defined by Quality and Style
Mosman is a stunning Sydney suburb renowned for its quality and style. With grand old federation homes sitting side by side with modern architectural masterpieces, it is a location where aesthetics truly matter.
The Architecture of Mosman Homes
The distinctive architecture of Mosman Homes reflects a blend of heritage and modern design, making it essential for any renovation project to consider the existing design aesthetic.
From classic Victorian designs to contemporary architectural styles, each home in Mosman tells a unique story.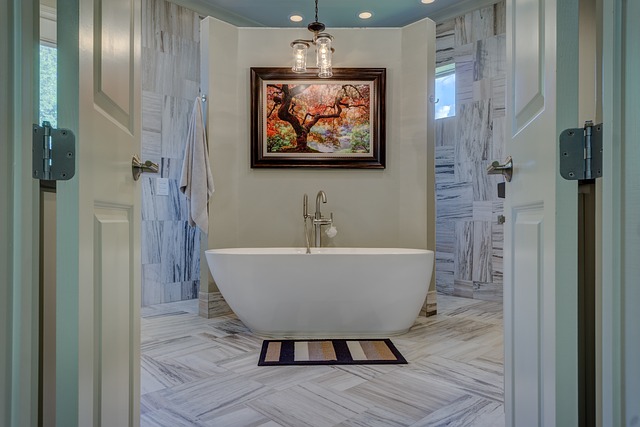 Why Bathroom Renovations are Essential for Mosman Residents
Bathroom renovations are a key way for Mosman residents to enhance their home's value and style.
With the suburb's focus on quality living and high aesthetics, a well-renovated bathroom not only increases the functionality of the home but also contributes to its overall appeal.
Our Comprehensive Bathroom Renovation Services
At NuDesign, we offer a comprehensive suite of bathroom renovation services designed to meet the diverse needs of Mosman residents.
Our services aim to harmonize with the architectural style of your home and reflect your personal taste.
Customized Bathroom Design in Mosman
We offer custom bathroom designs that marry functionality with aesthetics.
Whether you live in a federation-style home or a contemporary dwelling, we ensure that your bathroom design complements your home's architecture and your unique lifestyle.
High-End Bathroom Fixtures for Mosman Homes
We source and install high-end bathroom fixtures suited to the upscale aesthetics of Mosman homes.
With a focus on quality and durability, these fixtures will not only enhance the appearance of your bathroom but also stand the test of time.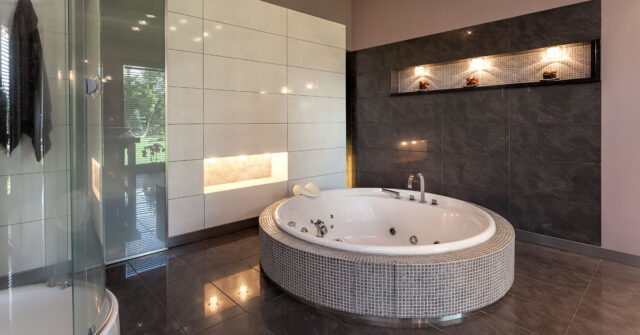 Bathroom Tiling and Flooring Solutions
We provide a variety of tiling and flooring solutions to match your preferred style and needs.
Whether you're looking for timeless classics or modern designs, our team will help you choose the right materials that blend seamlessly with your home's overall design.
Understanding the Mosman Demographic
Mosman is home to a discerning demographic, which makes understanding the resident's needs and preferences essential to delivering successful bathroom renovations.
Mosman: Home to Busy Professionals and Families
With many busy professionals and families calling Mosman home, we understand the need for bathrooms that are not just stylish but also functional and easy to maintain.
Our designs balance these needs to create a space that's both beautiful and practical.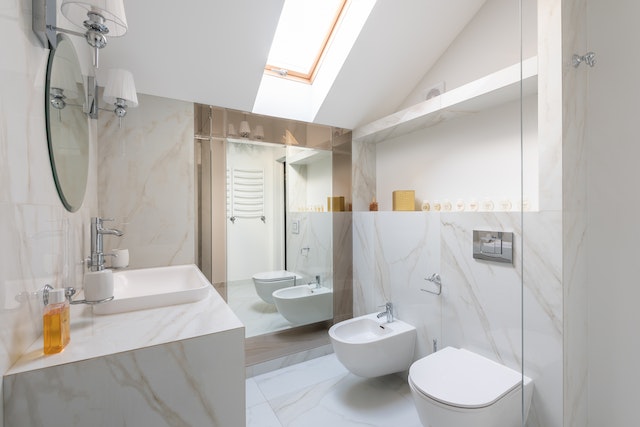 How Bathroom Renovations Add Value to Your Mosman Property
A well-executed bathroom renovation can significantly add to your property's value. This is especially true in Mosman, where high-quality finishes and attention to detail are highly appreciated.
Bathroom Renovation Challenges in Mosman and How We Overcome Them
While Mosman offers an exciting opportunity for high-end bathroom renovations, it also presents unique challenges which our team is adept at handling.
Addressing Space Limitations in Mosman Homes
Whether dealing with a compact en-suite in a modern apartment or a sizeable bathroom in a federation home, we have the expertise to maximize your space and functionality without compromising on design and quality.
Adhering to Mosman's Building Regulations and Standards
Our team is well-versed in the local building regulations and standards, ensuring your renovation adheres to all guidelines and adds value to your home.
Why Choose NuDesign for Your Mosman Bathroom Renovation?
When it comes to bathroom renovations in Mosman, NuDesign is the trusted name. Our expertise, quality of work, and understanding of the Mosman area set us apart.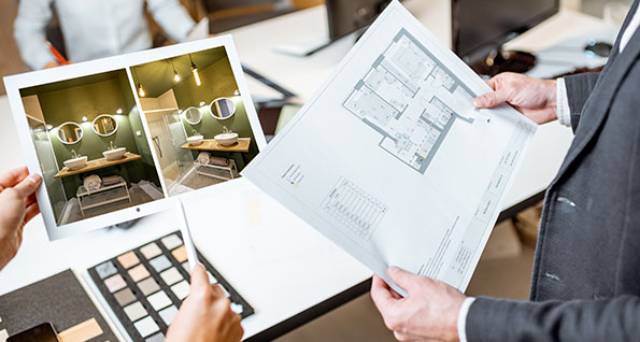 Our Expertise in Sydney and Mosman Bathroom Renovations
With years of experience in Sydney and Mosman bathroom renovations, we have the in-depth knowledge and skills to transform your bathroom into a stylish and functional space that enhances your lifestyle and home value.
Our Commitment to Quality, Timeliness, and Budget
We are committed to delivering high-quality bathroom renovations on time and within budget.
We understand that your time is valuable, and we ensure to keep disruption to a minimum without compromising on the end result.
Start Your Mosman Bathroom Renovation Journey Today
Get in touch with NuDesign Bathroom Renovations today to start your bathroom renovation journey. We are excited to work with you and help you realize your dream bathroom in Mosman.