Bathroom Renovations Lane Cove
Remodels & Makeovers
Custom Designs
30+ Years Experience
Transform your bathroom, kitchen or laundry with style, functionality & affordability.
Get Free Quote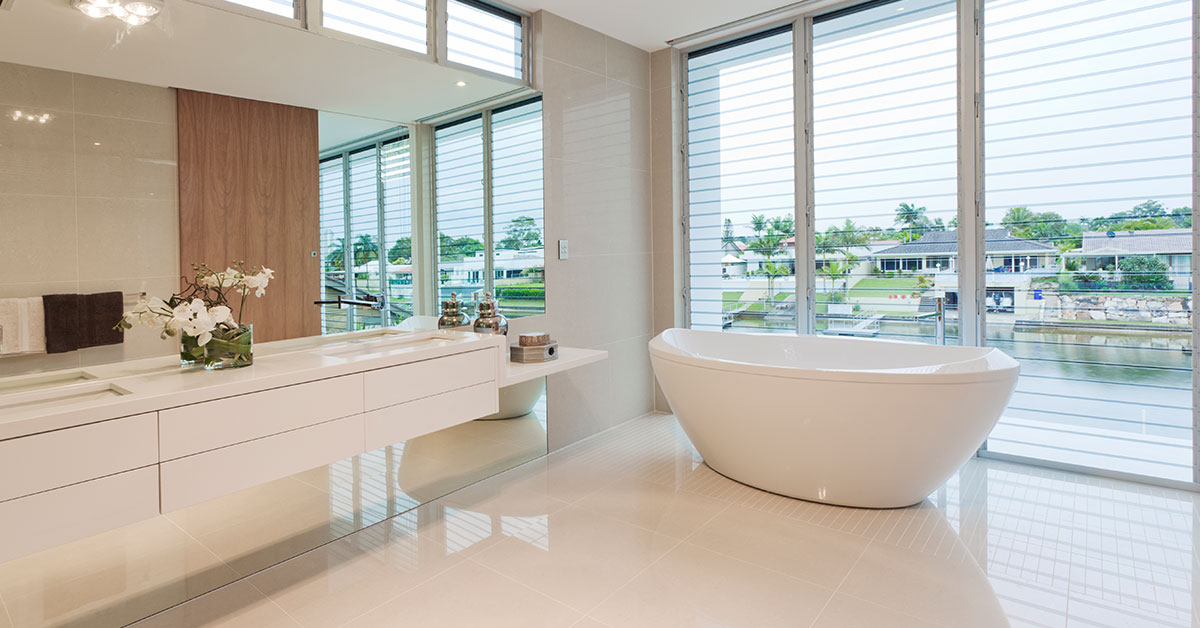 Lane Cove Bathroom Designers & Renovators
At NuDesign, we specialize in top-notch bathroom renovations in the beautiful Lane Cove area of Sydney.
We understand the unique architectural styles prevalent in this region and excel at designing bathrooms that perfectly suit these aesthetics.
Our commitment to using high-quality materials and our attentive, personalized service has earned us a reputation as the trusted bathroom renovation experts in Lane Cove.
Whether you're looking for a complete transformation or a simple upgrade, our skilled team is ready to turn your bathroom renovation dreams into reality.
Get in touch with us today to start your journey towards a luxuriously renovated bathroom.
Welcome to NuDesign Bathroom Renovations in Lane Cove
For years, NuDesign has been assisting homeowners in Lane Cove in creating the bathroom of their dreams.
We understand that a bathroom renovation is a major decision and investment, hence we provide a professional and personalized service right from the initial consultation through to the completion of the project.
Why Choose NuDesign for Your Bathroom Renovation in Lane Cove
We've built our reputation on quality, customer service and excellent workmanship. But what makes us stand out in the market?
Understanding Lane Cove's Unique Architectural Style
Lane Cove boasts a mix of architectural styles from traditional to contemporary homes.
We've mastered the art of renovating bathrooms that match the specific aesthetic and functional needs of these varied architectural styles.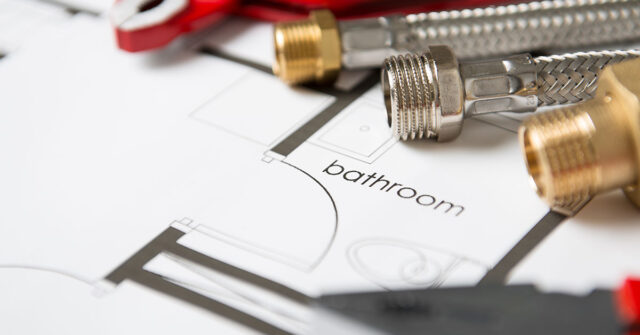 High-Quality Materials for Every Bathroom Renovation
We source the highest quality materials for every project. By partnering with the best suppliers, we ensure your new bathroom not only looks stunning but is also built to last.
Experienced and Professional Design Team
Our design team is composed of seasoned professionals who stay abreast of the latest design trends. They bring creativity, attention to detail, and a deep understanding of space utilisation to every project.
Our Bathroom Renovation Process in Lane Cove
Our process is tailored to ensure that we meet our client's expectations in every project.
Step 1: Initial Consultation and Home Visit
Every project begins with a consultation and home visit to understand your unique needs and preferences. This stage allows us to craft a design that perfectly suits your home and lifestyle.
Step 2: Detailed Bathroom Design Process
Based on your input, we develop a detailed design plan that aligns with your vision and budget. We take the time to review this plan with you, ensuring every detail is just right.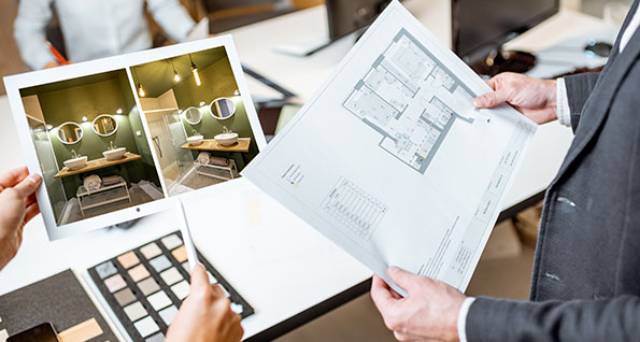 Step 3: Renovation Execution
Our team of skilled craftsmen then get to work transforming your bathroom. We work diligently and efficiently, ensuring minimal disruption to your daily routine.
Step 4: Post-Renovation Support
After the project is complete, we provide ongoing support to ensure your renovated bathroom remains in perfect condition.
Lane Cove's Housing and Renovation Trends
Knowing the local housing and renovation trends is essential in delivering a project that stands the test of time.
Popular Bathroom Styles in Lane Cove
From contemporary minimalistic designs to classic, timeless aesthetics, Lane Cove has it all. We understand these styles and how to seamlessly incorporate them into your home.
Understanding Lane Cove's Demographics and Their Influence on Design Trends
Lane Cove's demographics play a major role in shaping design trends in the area.
We factor in this knowledge when designing your bathroom, ensuring your new space will remain stylish and functional for years to come.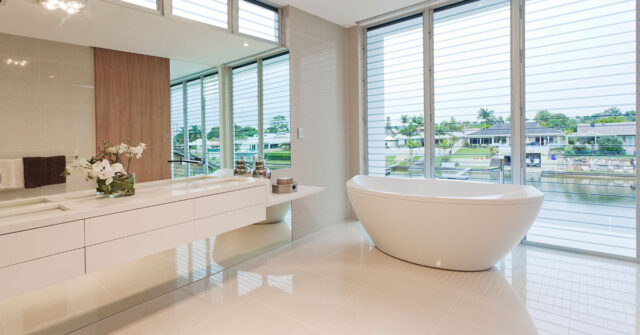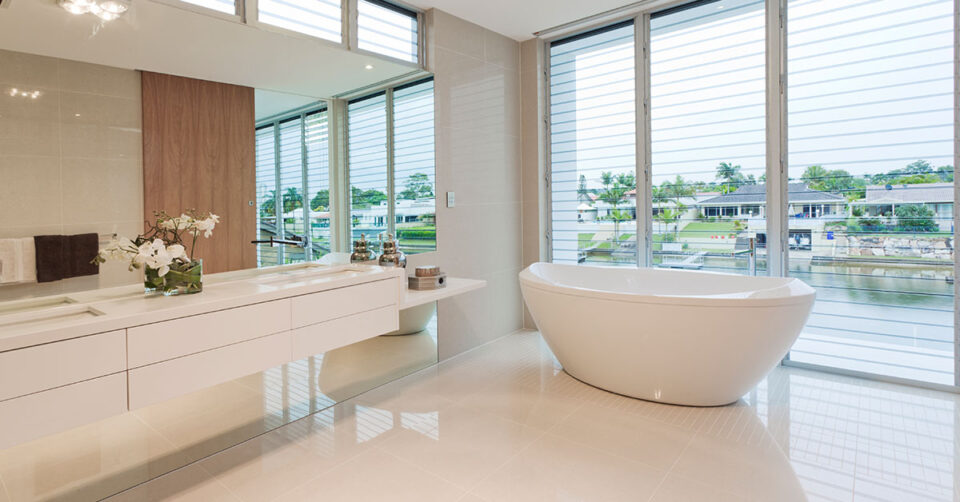 Common Questions About Bathroom Renovations in Lane Cove
We understand that you may have questions about the bathroom renovation process. Here, we answer the most common ones.
What Is the Typical Renovation Timeline?
The timeline for a bathroom renovation varies depending on the scope of the project. However, we strive to complete most bathroom renovations in Lane Cove within a few weeks.
What Are Common Bathroom Renovation Costs in Lane Cove?
Costs can vary based on the design complexity, materials chosen, and the existing condition of your bathroom.
During our initial consultation, we'll provide you with an accurate quote so you know what to expect.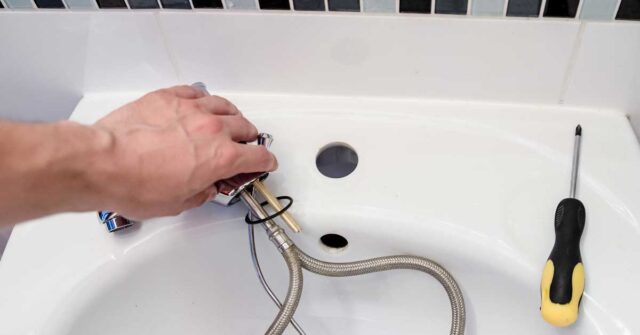 Are There Any Local Regulations for Bathroom Renovations in Lane Cove?
Yes, certain local regulations apply to bathroom renovations in Lane Cove. As part of our service, we ensure all work is compliant with these regulations.
Contact Us for Your Lane Cove Bathroom Renovation
Ready to transform your bathroom with NuDesign Bathroom Renovations? Get in touch with us today for a no-obligation consultation and let's start creating the bathroom you've always wanted.