Ensuite Renovations
Remodels & Makeovers
Custom Designs
30+ Years Experience
Experience luxury with NuDesign's bespoke ensuite renovations, expertly crafted to elevate your bedroom's comfort & style.
Get Free Quote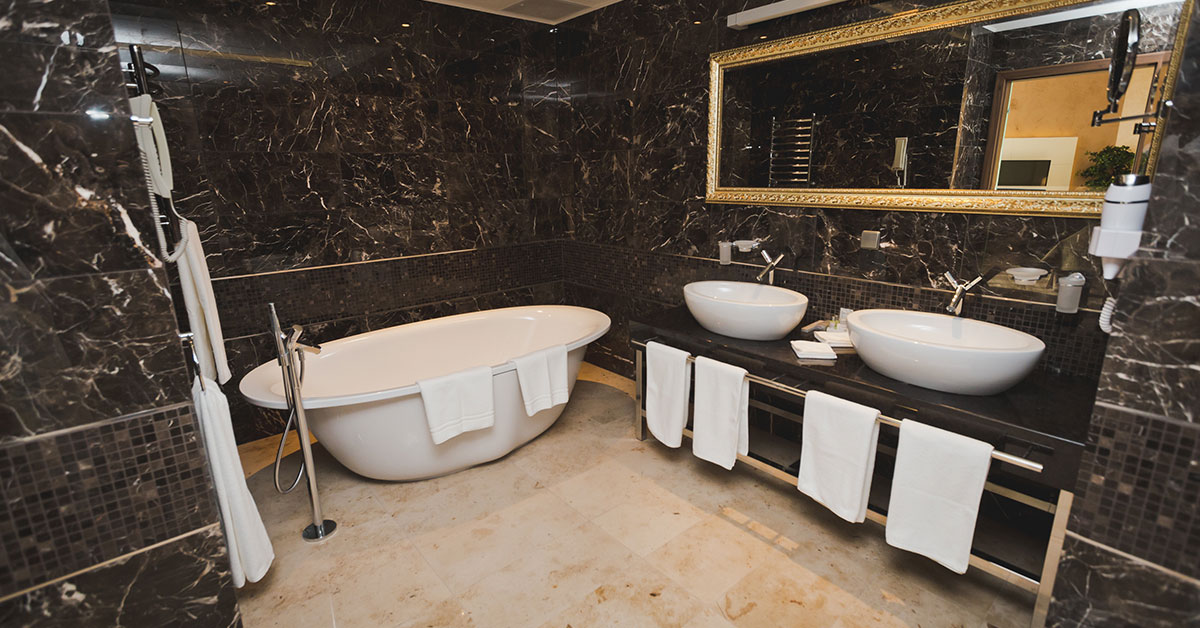 Sydney's Best Ensuite Renovations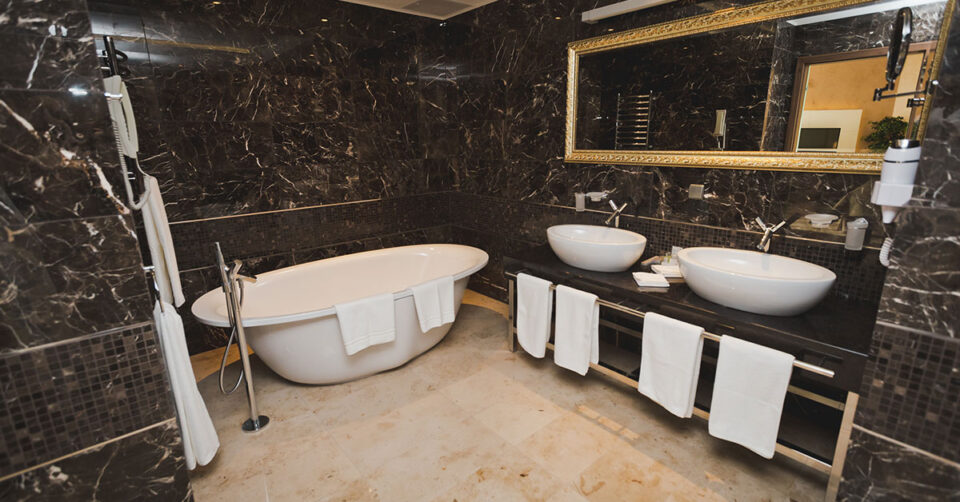 Welcome to NuDesign Bathroom Renovations, your trusted source for high-quality ensuite renovations in Sydney.
We pride ourselves on transforming ordinary bathrooms into serene, functional, and stylish spaces tailored to your unique needs and preferences.
From initial consultation to final walk-through, our expert team guides you through each step, ensuring a seamless renovation process.
With a robust portfolio and a commitment to quality and transparency, we are dedicated to providing an unmatched renovation experience that elevates your ensuite to the sanctuary of comfort and relaxation you desire.
Let's embark on this transformation journey together.
The NuDesign Ensuite Renovation Process
Embarking on an ensuite renovation with NuDesign is a straightforward and satisfying process. We take you through each step, ensuring you understand and are delighted with every decision made.
Initial Consultation and Planning
Our process begins with a comprehensive consultation to discuss your ideas, needs, and vision.
We'll assess your current space and provide expert advice on design possibilities, ensuring the final layout perfectly suits your lifestyle.
Customised Design Creation
Based on your inputs and our in-depth assessment, we'll create a personalised design plan that combines functionality and aesthetics.
Our design solutions will address your individual needs while ensuring a seamless blend with your home's overall style.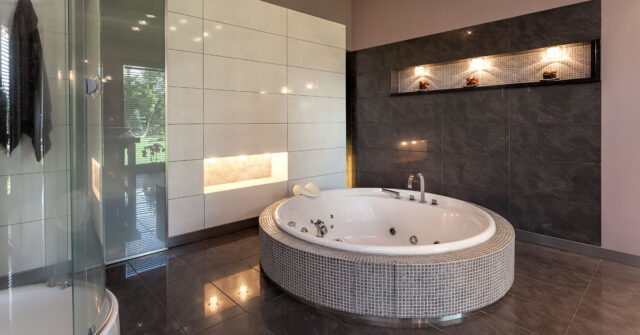 Procurement of Quality Materials
We source only the highest quality materials for our ensuite renovations.
From stunning tiles and countertops to state-of-the-art fixtures, we procure everything necessary to bring your dream ensuite to life.
Proficient Construction and Installation
Our skilled construction team will bring the design to life with meticulous precision.
We manage all aspects of the construction and installation, ensuring that every detail aligns with the design plan and adheres to our high-quality standards.
Final Walk-Through and Approval
Once construction is completed, we conduct a final walk-through with you. This is to ensure everything is to your satisfaction and meets our quality standards.
Your approval is paramount before we consider any project completed.
Why Choose NuDesign for Your Ensuite Renovation?
There are numerous reasons why Sydney residents choose NuDesign for their ensuite renovations. Here are just a few:
Experience and Expertise
With years of experience in the industry, we have honed our skills to offer unmatched ensuite renovation services.
Our team is equipped with extensive knowledge and expertise, ensuring each project is handled with utmost professionalism.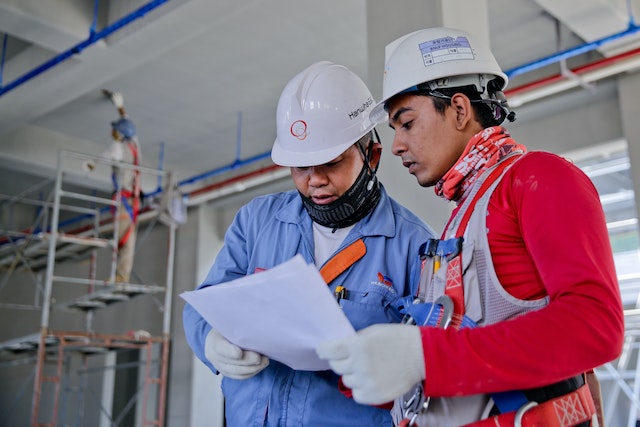 Committed Project Management
At NuDesign, we assign a dedicated project manager to each renovation project.
This ensures efficient coordination and communication throughout the process, resulting in a hassle-free experience for our clients.
Quality Assurance and Workmanship
Quality is at the heart of our services. From materials and workmanship to customer service, we take immense pride in delivering only the best to our clients.
Every project we undertake adheres strictly to our quality assurance standards.
Transparent Communication and Pricing
We maintain absolute transparency in all our dealings. Whether it's discussing the project details, providing updates, or sharing the pricing structure, we keep you informed every step of the way.
Our Ensuite Renovation Services
At NuDesign, we offer a wide range of ensuite renovation services to suit all needs and budgets.
Complete Ensuite Overhauls
Whether you're looking to completely transform your ensuite or make significant changes to the layout and design, we've got you covered.
Our team can skillfully handle complete ensuite overhauls, ensuring a stunning transformation.
Partial Ensuite Updates
If your ensuite requires minor updates or improvements, we can help. Whether it's updating the fixtures, tiles, or lighting, we ensure every update contributes to a refreshed and modern look.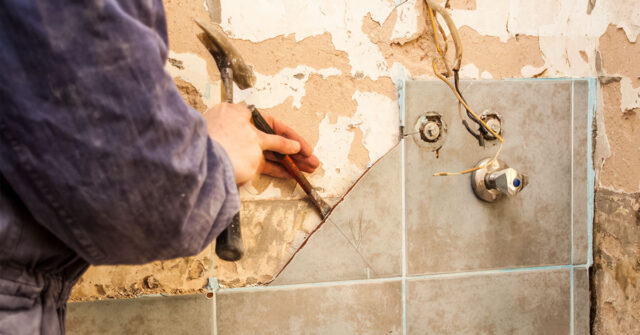 Ensuite Extensions and Expansions
Need more space in your ensuite? Our team is proficient in extensions and expansions, delivering a spacious and comfortable ensuite that caters to all your needs.
Customised Vanity and Storage Solutions
Boost the functionality of your ensuite with our customised vanity and storage solutions. We design and install bespoke storage options that optimise space and keep your ensuite organised.
Walk-In Showers, Bathtubs, and Wet Room Installations
From luxurious walk-in showers to relaxing bathtubs and practical wet rooms, we offer a range of installation services to enhance your ensuite experience.
Tile and Flooring Options
We provide a variety of high-quality tile and flooring options to choose from. Our design team can guide you in selecting the perfect materials that complement your design aesthetic and ensure durability.
Lighting and Ventilation Solutions
Good lighting and ventilation are crucial for any ensuite. We offer solutions that not only improve the functionality of your space but also add to its ambience and comfort.
Understanding The Ensuite Renovation Timeline
At NuDesign, we strive to complete your ensuite renovation in a timely and efficient manner. Here's a general timeline you can expect:
Planning and Design Phase
This phase involves discussing your ideas, surveying the space, and creating a personalised design plan.
This can take a few weeks, depending on the complexity of the design and your availability for consultations.
Preparation and Demolition Phase
Once the design is finalised, we prepare the site and begin the demolition, if necessary. This phase is typically completed in a week, ensuring minimal disruption to your daily routine.
Construction and Installation Phase
The construction and installation phase is the most time-consuming, taking a few weeks to several months. This is where we bring your vision to life, ensuring precision in every detail.
Inspection and Completion Phase
Once the installation is completed, we conduct a final inspection to ensure quality standards. Any final touches or adjustments are made at this stage. Upon your approval, we consider the project complete.
Frequently Asked Questions about Ensuite Renovations
We understand you may have questions about the ensuite renovation process. Here are answers to some of the most frequently asked questions:
What Is the Typical Cost of an Ensuite Renovation?
The cost of an ensuite renovation can vary greatly depending on the scale of the project, the quality of materials chosen, and the complexity of the design.
We provide a detailed quote before the project begins, ensuring you understand all costs involved.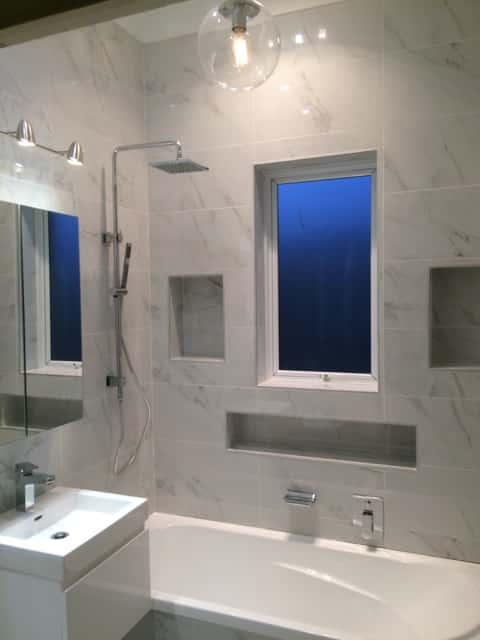 How Long Does an Ensuite Renovation Take?
The duration of an ensuite renovation can vary, but typically, our renovations take around 2-4 weeks. However, for extreme makeovers, this can be longer.
The timeline depends on the extent of the renovation, the complexity of the design, the sourcing of materials and any unforeseen issues that may arise during construction.
How Much Space Is Needed for an Ensuite?
Ensuites can be designed for spaces of all sizes. While a larger space offers more design possibilities, a well-designed compact ensuite can also offer exceptional functionality and comfort.
How to Prepare for an Ensuite Renovation?
Preparing for an ensuite renovation involves clearing out the space, discussing your design preferences with our team, and planning for any potential disruption to your routine during the construction phase.
Contact Us for Your Ensuite Renovation Needs
Ready to transform your ensuite into a sanctuary of relaxation and comfort? Contact NuDesign Bathroom Renovations today.
Our team is ready to guide you through every step of the process, delivering an ensuite renovation that exceeds your expectations.