Bathroom Renovations Glebe
Remodels & Makeovers
Custom Designs
30+ Years Experience
Transform your bathroom, kitchen or laundry with style, functionality & affordability.
Get Free Quote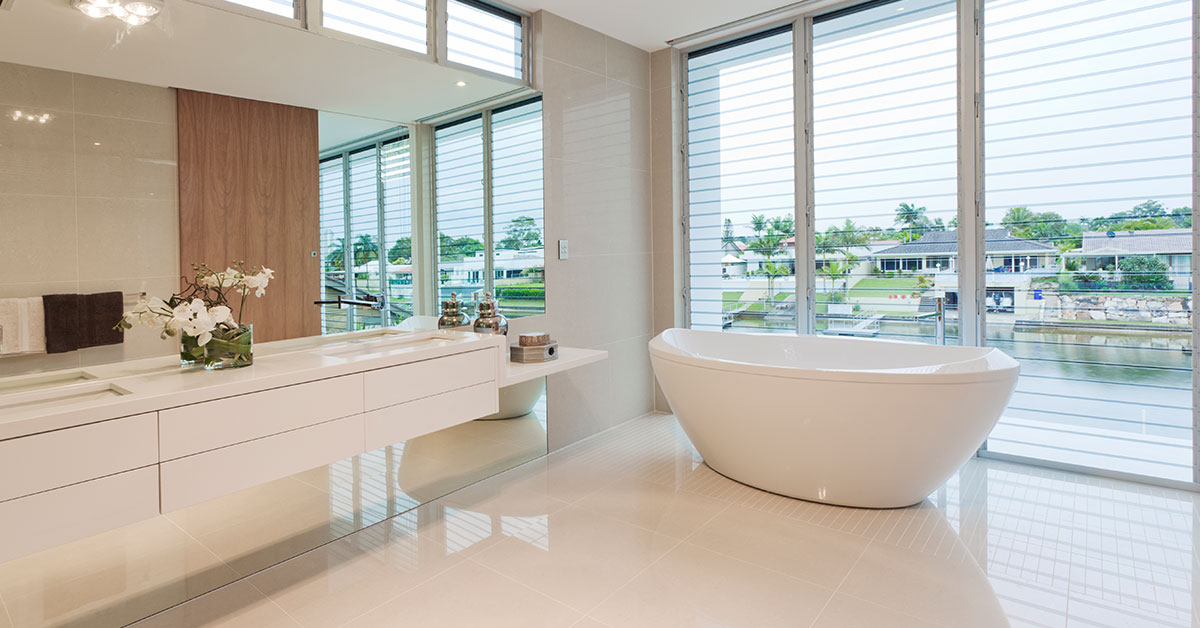 Glebe Bathroom Designers & Renovators
Welcome to NuDesign Bathroom Renovations, your trusted partner for exceptional bathroom transformations in Glebe.
We understand the unique blend of heritage and modern living in Glebe and tailor our services to reflect this distinct charm.
Our dedicated team respects the diverse architecture and demographics of this vibrant suburb, creating bespoke bathroom designs that enhance your home and lifestyle.
From comprehensive design to reliable project management, we strive to provide an unrivalled renovation experience.
Discover how we can transform your bathroom into a luxurious haven that perfectly aligns with your vision and Glebe's unique character.
Feedback From Our Customers
We recently had our Bathroom/ Laundry renovation done by the team at NuDesign. From the first meeting with Monnia, we were delighted with the great design ideas and flexible approach…

NuDesign Bathroom Renovations team did an excellent job installing and re-tiling our new shower room. Very high quality craftsmanship with a real eye for detail. Very capable and very trustworthy….

I recommend NuDesign Bathroom Renovations as a returning customer. they helped me through the whole process of designing/ planing my bathroom and kitchen from … choosing materials that fit my…
My bathroom had been renovated only 6 years ago by another company and Carlos accepted to redo the shower section that was poorly done by the other company and had…

Carlos was amazing to work with for my bathroom renovation. It was my first time doing a reno and he was always there to answer questions and provide advice. He…

Carlos renovated our two apartment bathrooms – great quality workmanship, professional service and backed up by quality supporting trades. Highly recommended. Carlos stands by his work and is easy to…
See more reviews.
The NuDesign Difference: Exceptional Bathroom Renovations in Glebe
At NuDesign, we set ourselves apart by providing a personalized approach to each project we undertake. We value your input and integrate it into our designs, delivering a bathroom that's uniquely yours.
We blend quality materials, superior workmanship, and innovative design to deliver exceptional bathroom renovations in Glebe.
Understanding Glebe: A Unique Blend of Heritage and Contemporary Living
Glebe is known for its unique mix of heritage architecture and modern living. This charming suburb offers a diverse living experience which we aim to embody in our bathroom designs.
The Architecture of Glebe: Bathroom Renovations That Respect Your Home's History
Glebe's rich architectural history spans from Victorian terraces to modern apartments. At NuDesign, we understand the importance of maintaining the unique character of these homes.
Our team considers each property's unique architecture during the renovation process to ensure that our designs seamlessly blend with your home's historic or modern aesthetic.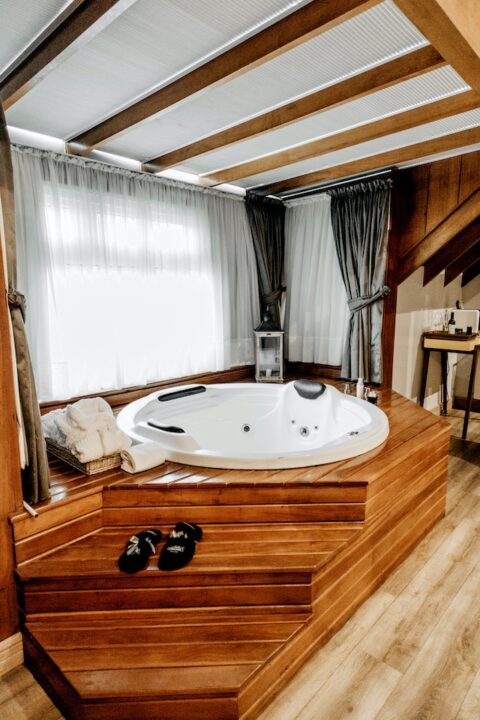 Glebe's Demographics: Tailored Bathroom Renovations for Diverse Lifestyles
The Glebe community is as diverse as its architectural styles, from young professionals to established families.
We appreciate this diversity and customise our bathroom renovation services to suit various lifestyles, preferences, and needs.
Whether you need a chic, minimalist bathroom for a busy professional life or a spacious, family-friendly design, we've got you covered.
Our Services: Making Your Bathroom Renovation Dream a Reality
We offer a range of services designed to make your bathroom renovation journey seamless and enjoyable.
From the initial design to the finishing touches, we are committed to delivering exceptional results.
Comprehensive Bathroom Design and Renovation
Our services encompass all aspects of bathroom design and renovation. We begin with a detailed consultation to understand your needs, preferences, and vision.
We then create a design that brings your vision to life while ensuring maximum functionality and utilising space optimally.
Our team of skilled tradespeople then implement this design, ensuring high-quality results and meticulous attention to detail.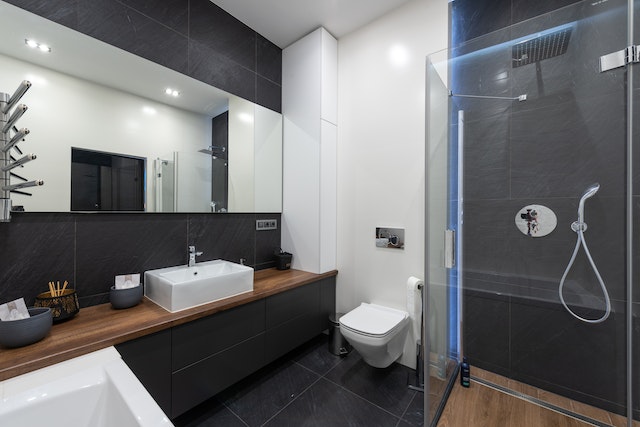 Reliable Project Management for Your Bathroom Renovation
Renovating a bathroom can be a complex process. At NuDesign, we take the stress out of renovations by providing reliable project management.
Our dedicated project managers coordinate all aspects of the renovation process, ensuring timely completion and minimal disruption to your daily routine.
Local Knowledge, Global Standards: Our Experience in Glebe
With years of experience renovating bathrooms in Glebe, we bring a wealth of local knowledge to each project.
We understand the unique features of Glebe homes and use this understanding to create designs that are as functional as they are beautiful.
Bespoke Solutions: Adapting to Glebe's Housing Styles and Trends
At NuDesign, we offer bespoke bathroom renovation solutions tailored to Glebe's diverse housing styles and trends.
Our design team is up-to-date with the latest industry trends and combines this knowledge with their understanding of local architecture to produce bespoke designs that truly stand out.
The NuDesign Promise: Quality and Convenience in Your Bathroom Renovation
We are committed to providing an efficient and hassle-free renovation process. We promise quality workmanship and convenient service, with minimal disruption to your home.
We adhere to agreed timelines and budgets, ensuring a seamless renovation experience from start to finish.
Importance of a Well-Renovated Bathroom in Glebe
Upgrading your bathroom not only enhances your home's comfort and functionality but also increases its market value.
A well-renovated bathroom is an investment that reaps rewards in both the short and long term.
Adding Value to Your Glebe Home
A beautifully renovated bathroom can significantly increase your home's market value. Potential buyers often prioritise modern, functional bathrooms when looking for a home.
Therefore, investing in a high-quality bathroom renovation can provide a substantial return on investment when you decide to sell.
Enhancing Your Lifestyle: A Modern Bathroom for a Modern Glebe
A stylish and functional bathroom not only improves your home's value but also enhances your daily living experience.
We create bathrooms that serve as relaxing retreats, allowing you to unwind after a busy day in Glebe's vibrant environment.
Secondary Services: Beyond Bathroom Renovations
While bathroom renovations are our specialty, we also offer a range of secondary services to enhance your home's functionality and aesthetic appeal.
Kitchen Renovations: Where Functionality Meets Aesthetics
Our kitchen renovations combine practicality with style, transforming your kitchen into a space that's both functional and pleasing to the eye.
From custom cabinetry to beautiful countertops, we provide comprehensive kitchen renovation services.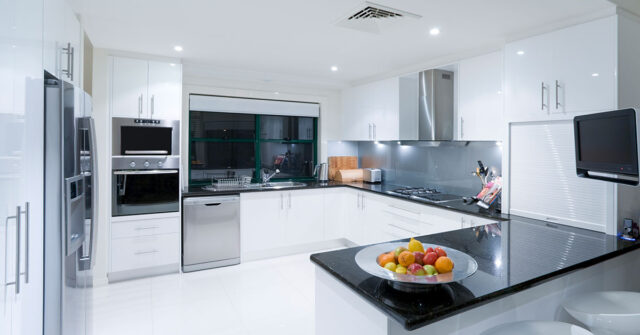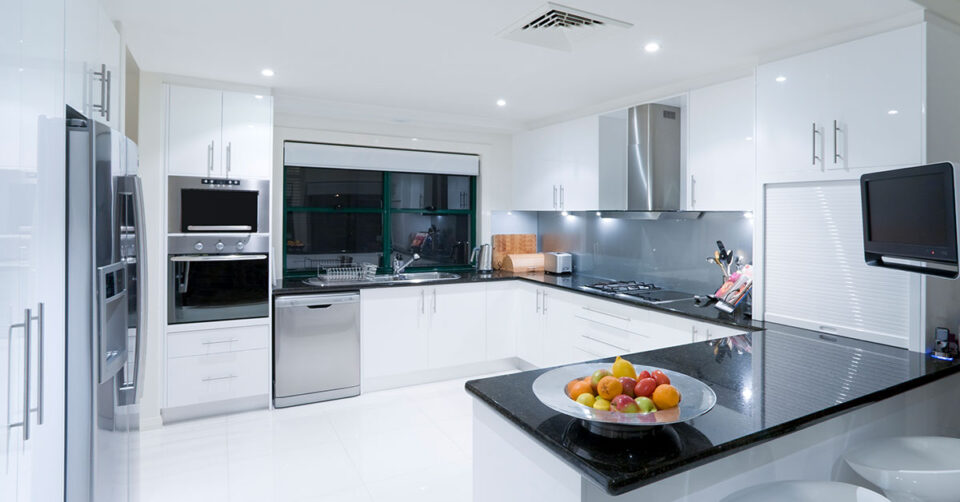 Laundry Room Renovations: Maximizing Your Home's Utility Spaces
We also specialize in laundry room renovations. We understand that an efficient laundry room can make household chores more manageable.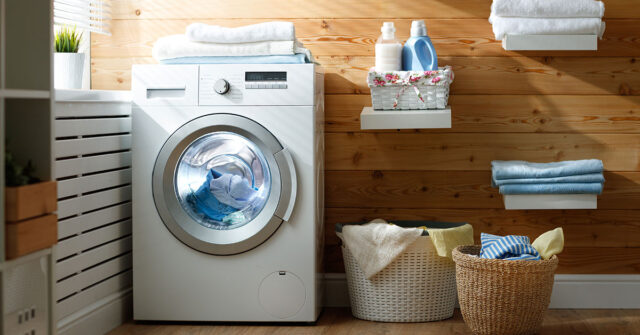 Our team can help you redesign your laundry space to maximise its functionality and efficiency, all while maintaining an attractive aesthetic.